Winter Cocktail Spectacular, Salsa Invitational, Cookies and Crafts and More, Jan. 7 to Jan. 10
Winter is in full force in Charlotte. Heat up your weekend with these social events.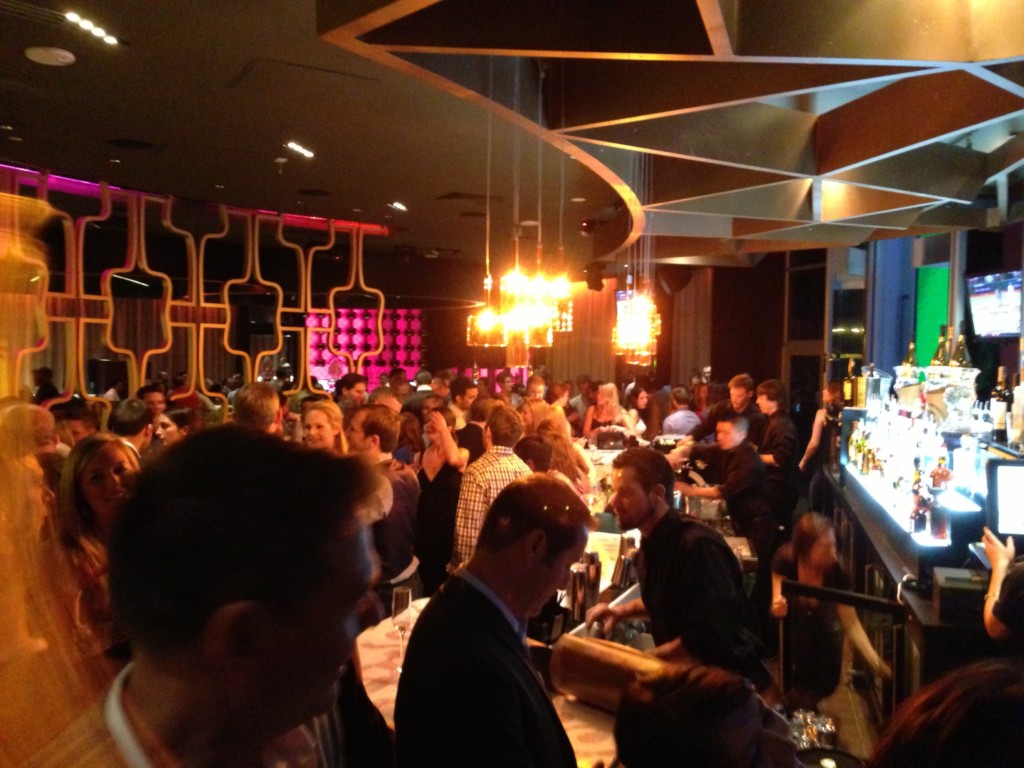 We know it's cold out there, but this weekend has some great things in store for you, including a winter cocktail spectacular, a party featuring craft beer and Girl Scout cookies and a salsa dance showcase. There's something to heat up your weekend. See y'all out there!
Thursday, Jan. 7
Comfort Foods Done Right
Maybe your New Year's resolution was to get back to Southern cooking. Or maybe it was just to cook more often at home. You're in luck with Chef Alyssa, as she teaches a class all about those Southern comfort foods at home. Polenta, macaroni and cheese and chocolate pie are on the menu tonight. The class starts at 9 p.m. inside Atherton Mill Market, 2104 South Blvd. Tickets are $60, and you can buy them here.
Friday, Jan. 8
Winter Cocktail Spectacular
Jack Frost might be nipping at your nose while you're sipping on these cold cocktails. This party features five specially crafted winter cocktails, and a ticket costs $30 to sample them all. The tasting starts at 8:30 p.m. at Bubble, 210 E. Trade St. Buy tickets here.
Eighth-Annual Charlotte Salsa Invitational
Heat things up this weekend and come in from the cold at this showcase of everything salsa. The festival, which runs through Sunday, features workshops, performances and more. Come see some of the world's best salsa dancers right here in Charlotte. The events are at the Sheraton Charlotte Airport Hotel, 3315 Scott Futrell Drive, but times and ticket prices vary. For more information, visit here.
Stoplight Party
New year, new you, right? Get out of your comfort zone a bit and start the new year with a new beau. Tickets to this color-themed party for singles and couples alike (red means taken, green means single, yellow means things are complicated) are about $12. A ticket includes a free buffet for the first two hours of the evening, entrance to three bars and the chance to win raffle prizes. The party starts at Whisky River, 210 E. Trade St., at 8 p.m. Buy tickets here.
Saturday, Jan. 9
Cookies and Crafts
It appears Christmas is still here in Charlotte. This event brings together two of the most wonderful things: craft beer and Girl Scout cookies. More than 10 local breweries will be on hand to sample craft brews, which are each paired with a specific Girl Scout cookie. The event starts at 3 p.m. at The Fillmore, 820 Hamilton St. Tickets are $20. Buy them here.
Betty BINGO Show
This show combines karaoke, prizes, dancing and BINGO all in one evening. The BINGO extravaganza is at 7 p.m. at 11318 N. Community House Road. Tickets are $20, and they're buy-one-get-one now. Buy them here.
Monster Jam
The stars of this show are 12 feet tall and weigh 10,000 pounds. The monster trucks, of course, take stage today and Friday evening to wow the crowds with their power. Ticket prices vary, but there are two shows today, one at 2:30 and one at 7:30. The shows are at the Time Warner Cable Arena, 333 E. Trade St. Buy your tickets here.
Sunday, Jan. 10
Check Out These Ongoing Events
The Panthers aren't playing today as they await their playoff debut in 2016, so this is a perfect opportunity to take a significant other, friend or family member to one of Charlotte's ongoing events. Here are a couple worth checking out:
Wicked
The wildly "popular" Broadway show comes to Charlotte Wednesday through the end of January. Wicked tells the story of the witches of Oz before Dorothy came into the picture. Show times vary, but tonight's show is at 8 p.m. at Ovens Auditorium, 2700 E. Independence Blvd. Buy tickets here.
Body Worlds
On display until the end of May, this exhibit showcases, well, bodies. "The Cycle of Life" focuses on the human life cycle, capturing the body at every stage – at its most healthy, as it changes, grows, matures and finally wanes, according to the event description. The exhibit is at Discovery Place, 301 N. Tryon St. Tickets are $24 for adults and $20 for kids. Hours vary, but Discovery Place is open from noon until 5 today. Buy your tickets here.
Verify dates, times, prices, and other info at the web addresses listed for each event.
Be sure to bookmark www.charlottemagazine.com/Blogs/Dusk-Till-Dawn to stay plugged into Charlotte's nightlife and social scene. Click here to sign up to receive the weekly Dusk Till Dawn e-newsletter.
Want your event featured in Dusk Till Dawn? Follow me on Twitter @Jared_misner and let me know about your event, or send me an email at dusktilldawnblog@gmail.com.
Send Jared an email at DuskTillDawnblog@gmail.com, or send him a tweet @Jared_Misner.

Also by Jared Misner:

→This Weekend's Social Events
→Bowling For Books, First Friday Fort Mill, Electric Luau Party, Soulmatic Carolina Music Fest and More, Aug. 6 to Aug. 9
→The Moon Walk, Candy Fest, Silly String Party, Booze Cruise and More, July 30 to Aug. 2
→Christmas in July, More Christmas in July, National Dance Day, National Tequila Day and More, July 23 to July 26