Wooden Robot soft opening, Triple C tap takeover at Brawley's and 4th of July celebrations at Sycamore and Unknown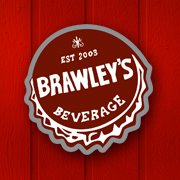 With Independence Day approaching, toast America with your favorite local craft beer and take a look at a few events over the next several days:
–Charlotte's newest brewery is just about ready to introduce itself to the public. Wooden Robot Brewery, located at 1440 S. Tryon St., will have its soft opening beginning this Thursday at 4 p.m. This past weekend, Wooden Robot had a silent soft opening and saw a good crowd come by – likely because of Wooden Robot's stellar offerings to date, including their Hop Rocks sour IPA, one of the best beers I've had this year.
Wooden Robot will be open 4 p.m. to 9 p.m. on Thursday, 4 p.m. to 10 p.m. on Friday, 2 p.m. to 10 p.m. on Saturday and 2 p.m. to 8 p.m. on Sunday. Following the soft opening, the brewery will have its official grand opening on Saturday, July 11. Look for more on that and Wooden Robot next week in On Tap.
–Triple C won Charlotte Magazine's 2015 Best of the Best award for "Series of Beers," and for good reason. Head brewer Scott Kimball has done a spectacular job in the brewery's barrel-aged beers. And if you couldn't make it to the releases, now's your chance to see what you've been missing.
This Thursday, Brawley's Beverage is hosting "Rare Beer Night at Brawley's," featuring Triple C's barrel-aged beers. On tap will be The Force, The Dude Imbibes, bourbon barrel-aged Up All Night, Chocolate Covered Pretzel Stout and Triple C's most recent release, Kind of a Big Deal, an imperial honey wheat ale aged in bourbon barrels with tart cherries added. Brawley's will tap these beers Thursday beginning at 6 p.m.
–Finally, if you don't have plans for the 4th itself, both Sycamore Brewing and Unknown Brewing are having special celebrations for Independence Day.
Sycamore Brewing's festivities feature a July 4 concert featuring Pluto for Planet (2 p.m.) and Dirt Poor (6 p.m.). Hot Box will be the food truck on site, and there will of course be plenty of beer to choose from. I stopped by Sycamore last weekend and highly recommend the brewery's gose, "Gose Down Easy." The brewery nailed the style and it's quite refreshing, especially in this heat.
Located only a few blocks away, Unknown Brewing looks like the perfect spot to enjoy beer while watching the uptown Charlotte fireworks show. Unknown will open at 4 p.m. and there will be live music and, according to their Twitter page, "surprise explosives." As always, expect the unexpected at Unknown. Also, if you still need any U.S.A. apparel, Unknown just released a pretty fantastic shirt for sale at their taproom.