Would Like to Get to Know You — Dusk Till Dawn Survey and Giveaway
Fill out our reader survey and you could win dinner for two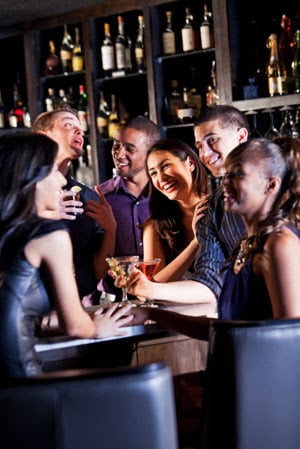 W

riting this Dusk Till Dawn blog keeps me plugged into many of the great social events that take place throughout Charlotte each week, as well as the new nightlife venues that open. I hope I channel that insight and perspective to you, the readers, but we recognize that your tastes could be as varied as all the different streets in Charlotte with "Sharon" in the name.
So here's your opportunity to tell
Charlotte
magazine a little bit about yourself, what you like about Dusk Till Dawn (and what you want to see added/changed), and your "going out" habits, by filling out a reader survey we've put together. Ultimately, this will help us better serve you. And for taking the time to complete the survey, you'll be entered for a chance to win dinner for two at
Chima Brazilian Steakhouse
(sounds like a free date night to me).
Be sure to bookmark www.charlottemagazine.com/Blogs/Dusk-Till-Dawn to stay plugged into Charlotte's nightlife and social scene. Click here to sign up to receive the weekly Dusk Till Dawn e-newsletter. Follow me on Twitter @HollidayInk; email me at jarvish@grownpeopletalking.com.