YMCA Locations Offer Teens Free Access on Weekends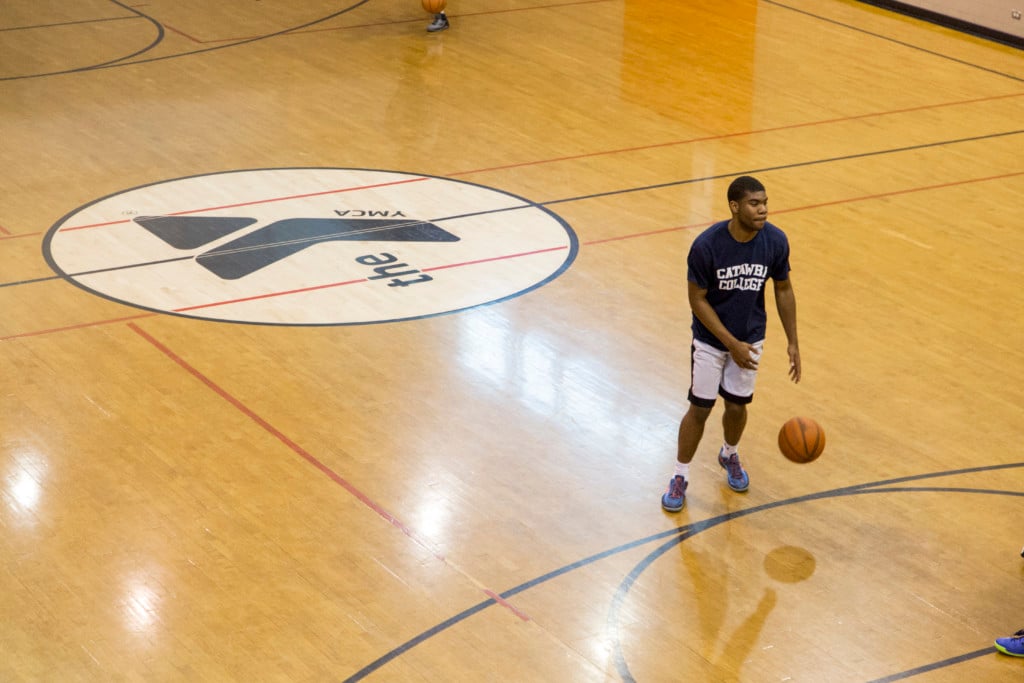 THIS SUMMER, three branches of the YMCA of Greater Charlotte offer teenagers free access from 8:00 pm to 11:00 pm on Fridays and Saturdays. The program, "Summer of Opportunity," seeks not only to provide youth with constructive ways to spend idle summer hours but also to connect them with nonprofits and potential long-term mentors. Organizers hope that by providing teens alternative activities on weekend nights, the program will serve a dual purpose: preventing crime and destructive choices while promoting opportunities for sustainable positive outcomes for participants. The YMCA has partnered with over 10 organizations in this effort, including Carolinas HealthCare System, Charlotte-Mecklenburg Schools, and the Charlotte-Mecklenburg Police Department.
The program arrives as Charlotte sees a spike in youths committing serious crimes. The county currently leads the state in both serious misdemeanors and felony arrests for the age range of 6 to 15. The city's soaring murder rate also continues to be a concern.
"By the end of summer, we want a majority of the kids, I would say somewhere above 60 percent, to be connected," says YMCA chief community impact officer Michael DeVaul. "In the fall, we'll be looking at their academic suspension and their attendance rates. Part of what we hope to do is improve those."
Other target outcomes include preparing participants for work and connecting 80 percent of the participants with long-term mentors. The YMCA is currently recruiting 350 community members to volunteer for the program and become mentors. "It's kind of a ploy to get them to play first, then work second," DeVaul says.
The three branches where the program will take place are located in neighborhoods with substantial "opportunity gaps": the McCrorey Family YMCA in the northwest, the Stratford Richardson YMCA in the west and the Simmons YMCA in the east. Summer of Opportunity aims to reach 1,000 youth in these neighborhoods. These goals align with the recommendations of the Charlotte-Mecklenburg Opportunity Task Force, a group founded after a study showed that Charlotte-Mecklenburg ranked 50th out of 50 regions for upward mobility of children born in the lowest income environments.
Last year's police shooting of Keith Scott and the ensuing protests brought racial tension to the fore in Charlotte, and there's been much talk of building trust between police and the communities they serve. This program, funded by both the YMCA and the City of Charlotte, attempts to put that idea into practice. Programs that promise to build trust can be a tough sell, and outcomes are difficult to measure, but the YMCA didn't have to build the Summer of Opportunity from scratch. Instead, the designers of the program modeled it on similar programs located at YMCAs in Boston and Los Angeles.
The difference in Charlotte is that the program will be held at night instead of during the daytime hours and that, here, the program includes the cooperation of many more organizations, including small nonprofits. "Here we're actually doing it with almost 15 agencies, so what we hope is that we're also lifting up some smaller, still developing nonprofits – some unusual suspects that we think will be really important," DeVaul says.
The program in Charlotte is also distinct in that, with the cooperation of organizations like Carolinas HealthCare System, Big Brothers Big Sisters, and Communities in Schools, there will be an emphasis on mental health and case work. Success isn't guaranteed, but DeVaul says that program leaders will be assessing impact and making adjustments every week of the program, which begins June 23 and runs through August 5.
"We're pretty sure about 30-percent of the kids who are probably going to come will be known gang members," DeVaul says. "So we're actually hoping to watch and follow and reduce that piece too."
In his announcement introducing Summer of Opportunity, Todd Tibbits, president and CEO of Charlotte's YMCAs, emphasized that this summer program at the YMCA was not, in fact, a YMCA program nor would it be limited to this summer. Instead, he said, this summer would be just the beginning of an ongoing relationship between these youth and the participating volunteers and organizations.
"It's a program of the community that happens to be housed at the YMCA," he said. "This will be a partnership of nonprofits, the city, and citizen volunteers coming together with one specific focus, and that's the children in our community."
To find out how to be a volunteer, head here.