Your guide to 2014 Charlotte Oktoberfest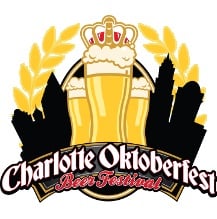 With the most breweries ever to date, this year's Charlotte Oktoberfest is shaping up to be the best ever. Presented by the Carolina BrewMasters, and held once again at the N.C. Music Factory, Saturday's event (which begins at 2 p.m., or 12:30 if you bought premium admission tickets, and goes until 6 p.m.) is a must-attend for all craft beer lovers.
We'll start, of course, on the local front. Nearly every brewery from Charlotte and the surrounding area will be in attendance, including Ass Clown, Birdsong, D9, Heist, Lake Norman, Lenny Boy, NoDa, Olde Mecklenburg, Rock Bottom, Unknown and Triple C. And, Charlotte Oktoberfest will be a chance for many to try Charlotte's newest brewery, Sycamore (which is thisclose to opening its doors), for the first time.
Now that alone is worth the price of admission, but Charlotte Oktoberfest features a number of regional (Fonta Flora, Green Man, Highland, Olde Hickory, Wicked Weed) and national (Founders, Great Lakes, Heavy Seas, New Belgium, Southern Tier and Troegs) as well. And did I mention the main sponsor is Lagunitas? For a full list of participating breweries, click here.
Cesar Leyva, director of marketing and public relations for Charlotte Oktoberfest, tells me that this year the festival will host a record-breaking 92 breweries, including six cideries (there will actually be a "cider alley" featured).
"I encourage everyone to come enjoy a sunny autumn day with us," Leyva says. "We are the largest beer festival in the Southeast and have been a Charlotte tradition for 16 years. Come be a part of it."
With a wide range of beer styles to choose from, take time and try something new, whether it's a beer or brewery (and, as I've mentioned in previous posts, the homebrewers tent is a truly a hidden gem and not to be missed).
"There will be over 400 different craft beers to try," Leyva says. "Try a couple you haven't had before. You never know when you're going to find the magic beer that changes the universe for you. I have gotten countless emails from attendees that gave up their 'American light lager' forever. Those are my favorite emails."
As in past years, there will be guided beer tours every 30 minutes, with each one covering a different beer style. And it's not just local breweries that will be represented at the festival, as local craft establishments will be pouring beer at Charlotte Oktoberfest as well, including Brawley's, Bulldog Beer and Wine, Carolina Beer Temple, Custom Home Pubs, Duckworth's, Good Bottle Co., Pizza Peel, Salud Beer Shop and The Beer Growler. Make sure to stop by those booths, as you never know what they'll be bringing.
While you're enjoying beer samples, there are plenty of other activities going on at Charlotte Oktoberfest as well. Live music will be provided by StellaRising (2-3:30 p.m.) and U-Phonik (4:15-6 p.m.), while there is also games (cornhole, life-size Jenga), art exhibits and photo booths. And of course there will be the obligatory pretzels to balance out all that beer, along with a food truck alley if you prefer a little more substance.
Aside from seeing everyone in the beer community come together, the other great part about this festival is that it truly captures the spirit of giving back. Since its beginning 16 years ago, Charlotte Oktoberfest and the Carolina BrewMasters have donated nearly $500,000 to local charities. Last year saw $75,000 in donations, and Leyva said they've already matched that total to date (this year's beneficiaries are Camp Care, Classroom Central and Kids Rein).
"We do this all for charity," Leyva says. "No one at Carolina BrewMasters gets a dime from the festival. We do it all with donated time. And how often do you get to hand someone a $25,000 check (which is what was handed out last year to charities)? It's a great feeling."
As of this post, only a few hundred tickets remain so if you plan on going, I'd purchase sooner rather than later. Tickets, which are $45, can be purchased at this link.
Have fun, and remember to stay hydrated and travel home safely.