Your Weekend Wrap-Up (Feb. 1-3)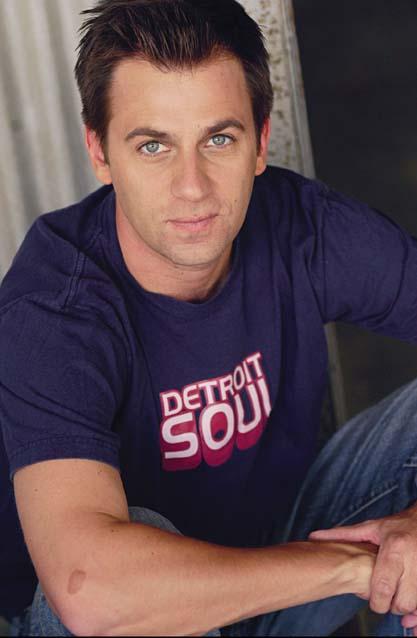 You've planned the perfect Super Bowl party. You're going to impress everyone with your food selections and pre-game activities. So reward yourself by having a night out before you have to clean up.
It's time for your Weekend Wrap-Up.
Friday
Travis Tritt
Tritt is known for country music's best (or worst) pre–Billy Ray Cyrus mullet and for the line, "Here's a quarter/Call someone who cares"—which he wrote. His relatable style of songwriting will be on display during this solo acoustic concert. $34.50-$54.50. 8 p.m. Knight Theater, 430 S. Tryon St. 704-372-1000, carolinatix.org.
Rob Schneider
The Saturday Night Live alum and star of Deuce Bigalow: Male Gigolo—along with most of his friend Adam Sandler's films—returns after last year's short-lived sitcom Rob for an intimate stand-up set Friday and Saturday. $25-$30. Thu, 8 p.m.; Fri, 8 and 10:15 p.m.; Sat, 7 and 9:30 p.m. The Comedy Zone, 1000 NC Music Factory Blvd. 980-321-4702, cltcomedyzone.com.
Jazz at the Bechtler: Jazz for Lovers
Vocalist Toni Tupponce joins the Ziad Jazz Quartet for its monthly first Friday jazz series. The pairing kicks off Valentine's month with romantic ballads from Dinah Washington, Stevie Wonder, Sarah Vaughan, and the like. Free-$12. 6 p.m. Bechtler Museum of Modern Art, 420 S. Tryon St. 704-353-9200, bechtler.org.
Gaelic Storm
Introduced to the masses as the fictional working-class band that went down with James Cameron's Titanic, the oft-touring unit is a Celtic-rock quintet with a recent chart-topping world music album (Chicken Boxer). $20-$35. 8:30 p.m. Neighborhood Theatre, 511 E. 36th St. 704-358-9298, neighborhoodtheatre.com.
Saturday
Laugh for the Cure: John Heffron
Last Comic Standing's second-season winner, Heffron headlines this fundraiser for Susan G. Komen for the Cure. $40. $125. 8 p.m. Knight Theater, 430 S. Tryon St. 704-372-1000; carolinatix.org.
Charlotte Symphony Pops: Oz With Orchestra
Although you may have seen The Wizard of Oz accompanied by Pink Floyd's Dark Side of the Moon in college (wink, nudge), you've likely never seen the MGM classic like this. Conductor Albert-George Schram and the CSO accompany the film live with an unforgettable soundtrack that includes "Somewhere Over the Rainbow," "We're Off to See the Wizard," and "If I Only Had a Brain." $27.50-$72.50. 2:30 and 8 p.m. Belk Theater, 130 S. Tryon St. 704-372-1000, carolinatix.org.
Jesse Cook
The Parisian-born smooth jazz guitarist has won numerous awards in his home country of Canada and has a global following, but he is only now making his Charlotte debut. He's revered for bringing a modern twist to a mix of flamenco, jazz, rumba, and world music. $34.50-$42.50. 8 p.m. McGlohon Theater, 345 N. College St. 704-372-1000, carolinatix.org.
Carrie Rodriguez
The fiddler and singer-songwriter returns with a new album, Give Me All You Got, which is being called her most mature, pop-oriented effort to date. $12-$15. 8 p.m. Evening Muse, 3227 N. Davidson St. 704-376-3737, eveningmuse.com.
All Weekend
Ringling Bros. And Barnum & Bailey Circus: Dragons
They've captured and tamed elephants and tigers, so why not dragons? What? Yes, the Greatest Show on Earth has succumbed to the mythical themes of Hogwarts and hobbits with its latest theme—dragons. The backstory places a tribe of dragons in a tournament of champions. $14.50-$112.90. Fri, 10:30 a.m., 7 p.m.; Sat, 11 a.m., 3 and 7 p.m.; Sun, 11 a.m. and 3 p.m. Time Warner Cable Arena, 333 E. Trade St. 800-745-3000; ticketmaster.com.
Next To Normal
Queen City Theatre Company, the adventurous local company behind such eclectic productions as Bent and Xanadu, tackles the heavy subject matter and rocking tunes of this Tony- and Pulitzer-winning musical. With a contemporary score courtesy of Tom Kitt (Bring It On, High Fidelity) and lyricist Brian Yorkey, the musical addresses mental illness, suicide, family dynamics, and modern psychiatry as its characters deal with a mother's worsening bipolar disorder. $25-$28. Fri-Sat, 8 p.m.; Sun, 3 p.m. Duke Energy Theater at Spirit Square, 345 N. College St. 704-372-1000, queencitytheatre.com.
The Foreigner
Charlie Baker is a dull Englishman, but when he decides to feign the inability to speak English while vacationing at a Georgia fishing lodge, he uncovers secrets and gossip in this comedic farce from Larry Shue. $25. Fri-Sat, 8 p.m.; Sun, 2:30 p.m. Theatre Charlotte, 501 Queens Rd. 704-372-1000, theatrecharlotte.org.
NC Dance: Innovative Works
Intimacy and invention are on display at this North Carolina Dance Theatre series. The performance includes choreography from NC Dance's Sasha Janes, Mark Diamond, Dwight Rhoden, and David Ingram. $25-$65. 7:30 p.m. Patricia McBride and Jean-Pierre Bonnefoux Center for Dance, 701 N. Tryon St. 704-372-1000, carolinatix.org.
Brother Rabbit Spinning Free
This original production, which weaves together stories from Vietnam, Central America, and Native American culture, makes its world premiere. Created for Children's Theatre of Charlotte's Tarradiddle Players, the story follows one clever bunny as he uses wits and words to escape the clutches of a sly fox. $16. Fri, 7:30 p.m.; Sat, 11 a.m.; Sun, 2 p.m.; Wells Fargo Playhouse, 300 E. Seventh St. 704-973-2828; ctcharlotte.org.
The Secret Garden
Based on the children's classic, this Tony-winning musical follows orphaned Mary from exotic India to stuffy ol' England. With a little help, Mary, a neglected garden, and her new family are transformed. $20-$26. Fri, 7:30 p.m.; Sun, 2 p.m. McColl Family Theatre, 300 E. Seventh St. 704-973-2828, ctcharlotte.org.