Your Weekend Wrap-Up (March 22-24)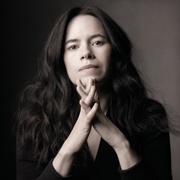 Spring is almost here and that means some of the best shows of the year. Many theater companies and museums are beginning to wrap up their season. Expect to see some of the biggest and best performances as everyone wants to end at the top of their abilities. This weekend is a great example as some very entertaining show either begin or end their runs.
Here's your weekend wrap-up:
Friday
Bohemian Grove
The Machine and the Paperhouse Theater are teaming up for Bohemian Grove, a choose your own adventure soap opera based on the popular 1980s drama Twin Peaks. The audience participation and the multiple choice endings will make this show one of a kind. 7:30 p.m. Wine-Up, 3306 N. Davidson. 704-372-2633, machinetheatre.org. Friday and Saturday
Taylor Swift
Get ready to girl out. One of the biggest acts in the country is rolling into Charlotte with her homespun country-pop about being the lonely girl next door and, somehow, the destroyer of young men's hearts. $31.50-$86.50. Fri, 7 p.m. Time Warner Cable Arena, 333 E. Trade St. 704-688-9000, ticketmaster.com.
Missy Raines & The New Hip
The band of classically trained musicians combines jazz, folk, Americana and fusion to make a unique and entertaining sound. $12-$15. Fri, 7 p.m. The Evening Muse, 3227 N. Davidson St. 704-376-3737, eveningmuse.com
Spring Forward
Dancers from Caroline Calouche's main dance company will take unveil a new Free to Live and repertory works from The Tie That Binds, Arthropod and oo-ee-aa-uh on the ground and in the air. $25. Fri-Sat, 8 p.m. Booth Playhouse at Blumenthal Performing Arts Center, 130 N. Tryon St. 704-372-1000, carolinatix.org. Friday and Saturday
The Elaborate Entrance of Chad Deity
Everyone knows professional wrestling is fake, but what happens when your in-ring character is not just a cartoon villain? Kristoffer Diaz's play, a 2010 finalist for the Pulitzer Prize for Drama, is tale of politics and race in wrestling that is rooted in the reality of sports entertainment, where good judgment and taste don't always prevail. A veteran pro wrestler recruits a charismatic Indian American kid to be his partner in hopes of raising his own profile in the company. But his boss's plan for the new tag team to portray terrorists could spell career suicide. $18-$28. 8 p.m. CAST, 2424 N. Davidson St. Suite 113. 704-455-8542, nccast.com. The show's run is coming to an end with performances Friday and Saturday
Nicki Bluhm & The Gramblers
Nicki Bluhm is in the midst of a breakout year. The country and soul singer has taken San Fransisco by storm with her powerful voice. And with a talented band behind her and a set list full of good songs, that momentum isn't going to change anytime soon. $15, 9:45 p.m. Visulite Theatre, 1615 Elizabeth Ave. 704-358-9200, visulite.com.
Saturday
Pops: Natalie Merchant
This husky voiced singer has entertained audiences for more than three decades. She'll join the Charlotte Symphony to perform some classically arranged selections of work from her solo career and her band 10,000 Maniacs. $44.50-$79.50. Sat, 8 p.m. Belk Theater, 130 N. Tryon St. 704-372-1000, charlottesymphony.org.
Barker Bill's Wagtime Revue: A Steadfast Tale
It's a dog eat dog world, even for a dog puppet just looking to keep his one-ring circus alive. That's the goal of the Grey Seal Puppet's in this upcoming show where Barker Bill must be able to keep his traveling show alive. All the while, he must survive the trials and tribulations of life on the road. $14. Sun, 11 a.m.; Mon, 1 p.m.; Tues, 2 p.m. Wells Fargo Playhouse, 300 E. 7th St. 704-973-2828, ctcharlotte.org.
The Nightingale and Other Dances
Caroline Calouche's youth ensemble with guest performances from the main company will premiere The Nightingale which will incorporate silks, trapeze and bungee cords into the dance routines. $25. Sun, 3 p.m. Booth Playhouse at Blumenthal Performing Arts Center, 130 N. Tryon St. 704-372-1000, carolinatix.org.
The Wizard of Oz ballet
The classic tale of Dorothy, her dog Toto and the friends she picks up along the way has been turned into a ballet by Gay Porter. The Charlotte Youth Ballet will take on this beautiful ballet just in time for spring. $15-$25 for adults, $12 for children 15 and younger and $11 for Girl Scouts, Sat, 2 and 7 p.m.; Sun, 2:30 p.m. Knight, Theater, 430 S. Tryon Street. 704-372-1000, carolinatix.org. Saturday and Sunday
The Family Friendly Comedy Improv Musical Variety Extravaganza Starring the Chuckleheads
It's a sketch and improv comedy and musical variety show that is family friendly. That's not an easy feat, but the show is without cursing or the naughty bits but with all the spectacle and fevered pace of a normal Chuckleheads' show. $10. 4 p.m. Charlotte Comedy Zone, 900 NC Music Factory Blvd. 980-321-4702, cltcomedyzone.com
All Weekend
Wicked
The Broadway juggernaut about what happened in Oz before Dorothy crash landed in Muchkinland will return for another tour of Charlotte. The Stephen Schwartz musical focuses its catchy tunes on how the Wicked Witch of the West and Glinda the Good grow up together and end up on very different roads. $20 and up. Wed, 7:30 p.m.; Thurs, 2 and 7:30 p.m.; Fri, 8 p.m; Sat, 2 and 8 p.m.; Sun, 1:30 and 7 p.m. Ovens Auditorium, 2700 E. Independence Blvd. 704-372-1000, carolinatix.org.
Guys and Dolls
There's a chance you'll know the words to all 14 songs in this 1950s musical and you don't even realize it. This musical is full of classics like "Luck Be A Lady," and the eponymous Guys and Dolls. The madcap adventures of gangsters and gamblers in New York's underbelly has been an audience favorite for decades and has had a life as an award-winning book and movie. $6-$15. Wed-Thurs, 7:30 p.m.; Fri, 8 p.m.; Sat, 2 and 8 p.m., Sun, 2 p.m. Duke Family Performance Hall, 207 Faculty Drive, Davidson. 704-894-2912. davidson.edu.
Who's Afraid of Virginia Woolf
It's the dark comedy with the twist ending that has been performed all over the world. Husband and wife George and Martha decide to have a night of games and fun that quickly turns into something much more dangerous. $25. Wed, 7:30 p.m.; Thurs, 7:30 p.m.; Fri, 8 p.m.; Sat, 8 p.m.; Sun, 2:30 p.m. Theatre Charlotte, 501 Queens Road.704-376-3777, theatrecharlotte.org.