Your weekend Wrap-Up (March 8-10)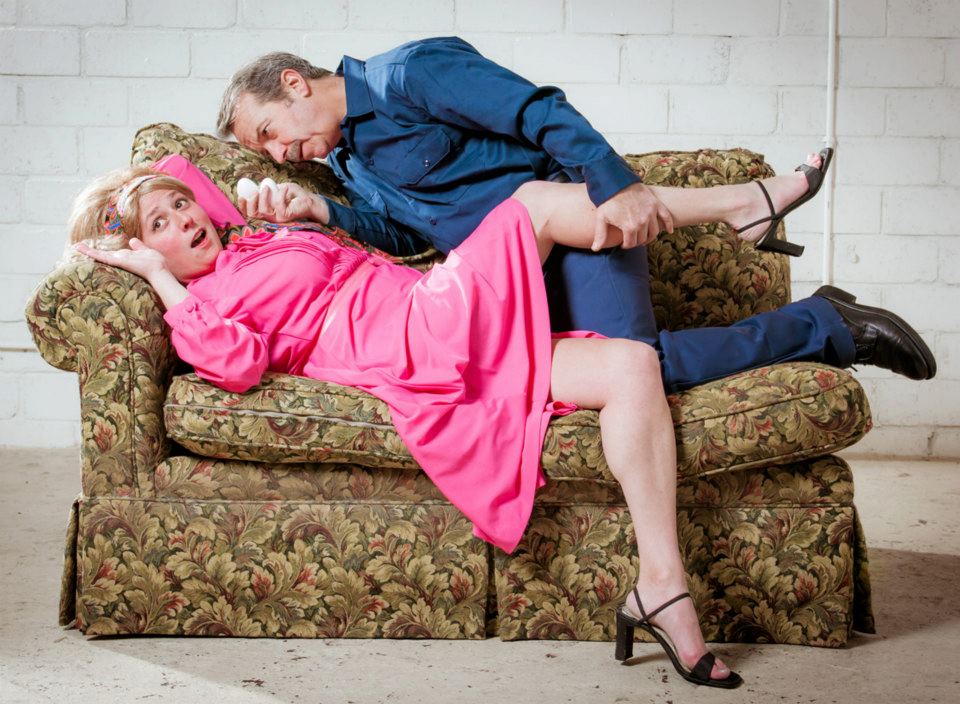 Let's be honest.
This year has been a bit dreary weather wise. It seems every weekend we're bombarded with worsening conditions. But this weekend we've been blessed with some of the best outdoor weather of the season. So get out. Take the chance to escape your homes and visit some of Charlotte's best and brightest (and most attention seeking), they won't disappoint this weekend as a number of very good shows are either beginning or ending their runs.
Friday
Jim Norton
The Opie & Anthony radio show favorite and Tonight Show regular will make a return visit to Charlotte with a stand-up set that is guaranteed to offend. Seriously, his last album was called Please Be Offended. $20-$22.50. Thurs, 8 p.m., Fri, 8 and 10:15 p.m., Sat, 7 and 9:30 p.m. Charlotte Comedy Zone, 900 NC Music Factory Blvd. 980-321-4702, cltcomedyzone.com. (Friday and Saturday)
Creole Choir of Cuba
Performing the songs of their grandparents and parents, the Grammy award winning choir takes audiences on a historical journey through the slave trade that plagued the island through the 1959 Cuban Revolution in a powerful performance meant to capture's the group's heritage. $19.50-$34.50. Fri, 8 p.m. McGlohon Theater, 345 N. College St. 704-372-1000, carolinatix.org.
Gaslight Anthem
The punk band with a classic sensibility and some Jersey Shore flair visits Charlotte. $22.50. Fri, 8 p.m. Fillmore Charlotte, 1000 NC Music Factory Blvd. 704-916-8970, fillmorecharlotte.com.
Charlotte Folk Society Gathering: Remembering Joe Thompson
The March 8th Charlotte Folk Society Gathering Concert celebrates the life and music of Joe Thompson, mentor to the Carolina Chocolate Drops who died last year at the age of 93. Thompson was one of the greatest fiddlers of his or any generation. He played the Carnegie Hall, the National Folk Festival, and the Kennedy Center. Free. 7:30 p.m. Great Aunt Stella Center, 926 Elizabeth Ave. 704-563-7080, folksociety.org.
Saturday
All the Great Books
Remember all of those classic books you were supposed to read in high school but didn't? These actors didn't either. But that won't stop them from recreating the exploits of 86 classic pieces of literature in 90 minutes in this comedy. $10. Fri; Sun; Tues; Sat, 7:30 p.m. The Wine Up, 3306-C N. Davidson St. 704-372-2633, carolinatix.org. This is the final show of the production. Read our review here.
Music of Bach and Telemann
(March 9) Guest string players will perform Telemann's Concerto for recorder and viola, Bach harpsichord concerto BWV 1054 and excerpts of Bach's cantatas 202 and 210 as part of Carolina Pro Musica's 35th anniversary celebration. $7.50-$15. St. Martin's Episcopal Church, 1510 E. 7th St. 704-334-3468, carolinapromusica.org.
All weekend
House of Blue Leaves
Charlotte Shakespeare will perform the John Guare comedy The House of Blue Leaves. The production is a zany comedy featuring a zookeeper, a wife named Bananas and drunk nuns. $17-$22. Fri.-Sat., 8 p.m. Duke Energy Theatre in Spirit Square, 345 N College St. 704-348-5740, carolinatix.org.
American Idiot
It's not often an album becomes a Broadway play much less a smash hit, but pop-punk trio Green Day was able to turn its Grammy Award winning 2004 album American Idiot into a Tony winner. The play focuses on three friends who much choose between the safety of suburbia or leaving the nest to fulfill their lifelong dreams in a post 9/11 world. $20 and up. Fri, 8 p.m., Sat 2 and 8 p.m., Sun 1:30 and 7 p.m. Belk Theater, 130 N. Tryon St. 704-372-1000, carolinatix.org.
The Elaborate Entrace of Chad Deity
Everyone knows professional wrestling is fake, but what happens when your in-ring character is not just a cartoon villain? Kristoffer Diaz's play, a 2010 finalist for the Pulitzer Prize for Drama, is tale of politics and race in wrestling that is rooted in the reality of sports entertainment, where good judgment and taste don't always prevail. A veteran pro wrestler recruits a charismatic Indian American kid to be his partner in hopes of raising his own profile in the company. But his boss's plan for the new tag team to portray terrorists could spell career suicide. $18-$28. Thu-Sat, 8 p.m.; Sun, 2:30 p.m. CAST, 2424 N. Davidson St. Suite 113. 704-455-8542, nccast.com.
The Whipping Man
A Jewish confederate soldier returns home after the Civil War and finds his house abandoned, with only two of his former slaves remaining. As they celebrate Passover together, the irony of their situation and the strain of their shared history come to a head in this tense drama. $26-$31.Wed-Thu, 7:30 p.m.; Fri-Sat, 8 p.m. Actor's Theatre of Charlotte, 650 E. Stonewall St. 704-342-2251, actorstheatrecharlotte.org.
How We Got On
Set in the late 1980s, this story traces the origins of hip-hop from the perspective of three suburban Midwestern kids. A live MC provides the history lesson as a coming-of-age tale is born out of the beats of boom boxes and the co-opting of urban culture. $18-$28. Fri-Sat, 8 p.m.; select matinees. CAST, 2424 N. Davidson St. Suite 113. 704-455-8542, nccast.com.
The True Story of the Three Little Pigs
A fresh twist on the age-old bedtime story puts the Big Bad Wolf on trial and asks what really happened: Did he huff and puff and blow those houses down? The audience plays the jury as the Tarradiddle Players take on the madcap rock musical, based on the book by Jon Scieszka. $20. Fri, 7:30 p.m.; Sat, 11 a.m. and 1 p.m.; Sun, 2 p.m. McColl Family Theatre, 300 E. Seventh St. 704-973-2828; ctcharlotte.org.
Jewish Film Festival
The ninth annual festival will feature 12 films showcasing Jewish culture as well as feature a opening gala and early-childhood program. $85 for a festival pass. Sat, 67:30 p.m.; Sun, 3 and 7 p.m.; Tues, 7 p.m.; Wed, 7 p.m. Temple Israel, 4901 Providence Road; Regal Ballantyne Village Stadium 5, 14815 John J Delaney Drive; Sam Lerner Center, Shalom Park, 5007 Providence Road; Alvarez College Union, Davidson College, 207 Faculty Drive, Davidson. 704-554-2059, charlottejewishfilm.com.
Peter Pan
North Carolina Dance Theatre's artistic director Jean-Pierre Bonnefoux has created some spectacular performances with inventive ways to get dancers off the ground, and this upcoming show is expected to be one of the most intricately choreographed high-flying event yet. $39-$361. Thurs, 7:30 p.m.; Fri, 7:30 p.m.; Sat, 2 and 7 p.m.; Sun, 2 and 7 p.m. Knight Theater, 430 S. Tryon. St. 704-372-1000, ncdance.org.