Your weekend wrap-up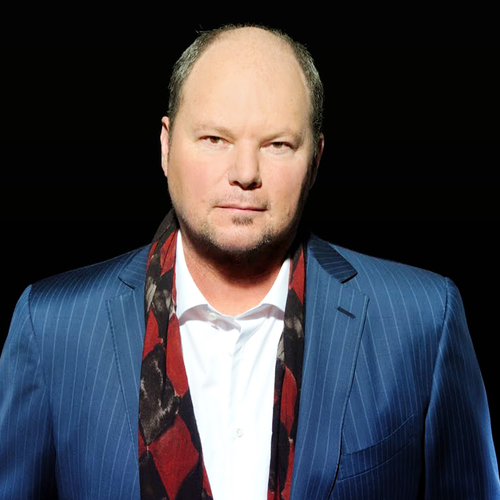 If you're reading this you survived the great Charlotte blizzard of 2013. Congrats! You outwitted mother nature by buying ALL of the milk, eggs and bread. Now celebrate your windfall with a night out on the town.
Here is your weekend wrap up for Jan. 18-20:
Friday:
Music and Museum: Schubertiade
The North Carolina School of the Arts faculty celebrates the music of composer Franz Schubert during this monthly chamber music concert. Free-$5 (midday), $15-$20 (evening). Noon and 5:30 p.m. Bechtler Museum of Modern Art, 420 S. Tryon St. 704-353-9200, bechtler.org.
Robot Johnson
It's sketch comedy for humans performed by the insane. The Charlotte-based sketch comedy group will perform a show made up of new sketches Friday and Saturday ranging from a look behind the scenes of the TV show American Horror Stories and a corporate firing that goes completely haywire. $7. 8 p.m. Wine-Up, 3306 N. Davidson St. 704-372-2633. robotjohnson.com. (Editor's note: I am a sketch writer for Robot Johnson)
The Gruen Effect: Victor Gruen and the Shopping Mall
Ever walk into a mall and end up wandering aimlessly—eyes glazed—from store to store? The Gruen Effect: Victor Gruen and the Shopping Mall explores the phenomenon named for the architect who designed the first such shopping center. The viewing includes a short lecture and light appetizers. $8-$10. 6 p.m. Bechtler Museum of Modern Art, 420 S. Tryon St. 704-353-9200, bechtler.org.
Saturday
The Magic Flute
Opera Carolina presents Mozart's hugely popular 222-year-old Singspiel (an opera that is sung and spoken) of love at first sight, fate, devotion, and triumph. $15-$130. Sat, 8 p.m.; Thu, 7:30 p.m.; Sun, 2 p.m. Belk Theater, 130 S. Tryon St. 704-372-1000, carolinatix.org.
Mums the Word
This acting troupe is known for its originality and great performances will finish performances of its latest production. The play was created and directed by Matt Cosper and will end its run this weekend. $20. Fri-Sat, 9:30 p.m. Duke Energy Theatre, 345 N. College St. 704-372-1000, Machinetheatre.org.
The Well Digger's Daughter
The Charlotte Film Society will screen this 2011 film set in 1940s France when a father must choose between preserving his honor or protecting his daughter. $5-$8. 7:30 p.m. Theatre Charlotte, 501 Queens Road. 704-906-6149, charlottefilmsociety.com.
The Chuckleheads
One of Charlotte's best improv troupes will perform its show The Mayans Were Wrong So Let's Party Comedy Improv Musical Variety Extravaganza. The group performs a type of improv that includes audience participation in games like those made famous by the TV show Whose Line Is It Anyway. $10-$15. 10 p.m. The Dilworth Neighborhood Grille, 911 E. Morehead St. 704-301-1564, planetimprov.com.
Sunday
Hot Water Music
With its first album of new material in eight years, the long-dormant Florida post-punk outfit returns with intelligent and fiery working-class anthems that combine the spark of Nirvana and Foo Fighters with the blue-collar aesthetic of Gaslight Anthem. $17-$20. 7 p.m. Amos' Southend, 1423 S. Tryon St. 704-377-6874, amossouthend.com.
Christopher Cross
With a string of early 1980s hits including the Oscar-winning "Arthur's Theme (Best That You Can Do)" from the movie Ride Like the Wind, "Sailing," and "Think of Laura" (which became synonymous with General Hospital's best-loved couple, Luke and Laura), this multiple-Grammy winner is arguably the captain of so-called "yacht rock." $32-$50. 7:30 p.m. Neighborhood Theatre, 511 E. 36th St. 704-358-9298, neighborhoodtheatre.com.
All weekend:
Frost/Nixon
Peter Morgan's story of disgraced former president Richard Nixon's interviews with similarly fallen British talk show host David Frost is riveting theater. Each party approaches the series of interviews with his own agenda—Nixon to save his reputation, Frost to revive his career. $18-$28. Thu-Sat, 8 p.m.; select matinees. CAST, 2424 N. Davidson St., Suite 113. 704-455-8542, nccast.com.
Don "DC" Curry
This stand up who has been in the movie Friday and has scores of television appearances will skewer everything from politics to child rearing to baseball. He used to play professionally. $22.50. Fri, 8 and 10:15 p.m.; Sat, 7 and 9:30 p.m.; Sun, 8 p.m. The Charlotte Comedy Zone, 900 NC Music Factory Blvd. 980-321-4702, cltcomedyzone.com.
Out in the Streets: Democratic National Convention, Chicago 1968
As politicians battled on Capital Hill over civil rights and the Vietnam War, Americans battled in the streets: literally. At one of the most famous skirmishes, police took on protesters and guests of the 1968 Democratic National Convention in Charlotte. This powerful photography and film exhibit examines that time and shows you what it was like on the ground. After a six month run at the Light Factory, this exhibit will close on Monday. Free. Fri-Sat, 9 a.m. to 5 p.m.; Sun, 1 to 6 p.m. The Light Factor Contemporary Museum of Photography and Film, 345 N. College St. 704-333-9755, lightfactory.org.
The Secret Garden
One of the most beloved children's books of all time will get its time on the stage this weekend thanks to the Children's Theatre of Charlotte. The story follows an orphaned 10-year-old girl sent to England to live with relatives she's never met where she brings live to a neglected garden. $20. Fri, 7:30 p.m.; Sat, 3 p.m.; Sun, 2 p.m. McColl Family Theatre, 300 E. 7th St. 704-973-2828, ctcharlotte.org