Your Weekly Recommendations (Aug. 5-9)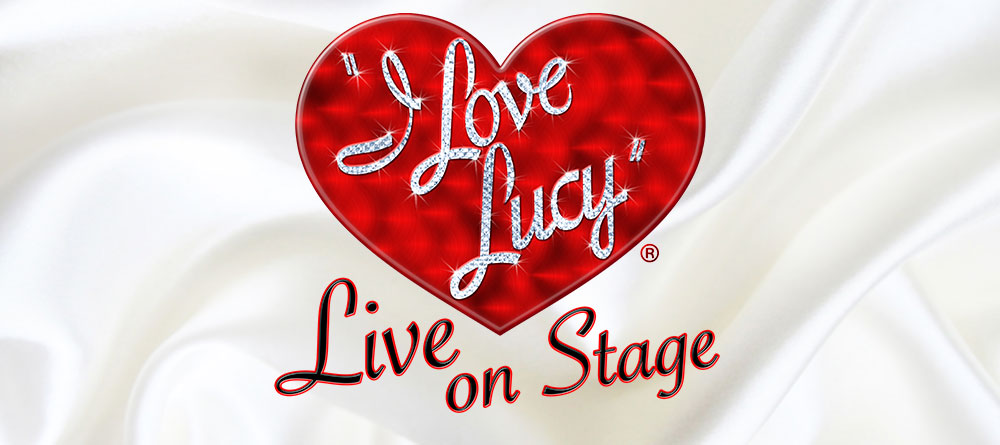 Looking for something to do this week? Here are our suggestions for the events worth your time.
Monday
Gallery Twenty-Two is again teaming with Black Sheep Skate Shop for the the fourth annual Let the Good Times Roll art show. Local artists participate by using skate decks as their canvases. Most paint them, but some add embellishments and dimensional materials. The results, about 150 boards hanging on the wall, highlights the diverse creative talent in our town, from fine artists to tattoo artists. A portion of the proceeds from each sale goes towards a grassroots skate park movement. Free, 5 p.m. – midnight. Gallery 22, 1500 Central Ave. 704-344-0122, gallerytwentytwo.com. (This exhibit will remain on display through Sept. 1)
Tuesday
I Love Lucy gave America a glimpse inside the quirky and always funny Desilu home. I Love Lucy on Stage will provide a look behind the making of the show as audiences are transported to the Desilu Playhouse stage just as two of the 1950s comedy's most famous episodes are about to be taped. Begin at $20, Tue-Thu, 7:30 p.m.; Fri, 8 p.m.; Sat, 1:30, 2 and 8 p.m.; Sun, 1:30 and 7 p.m. Knight Theater, 430 S. Tryon St. 704-379-1257, carolinatix.org. (This is opening night for this show's two-week run)
Goo Goo Dolls & Matchbox Twenty
These acts are the unofficial house bands of the 1990s. These singer/songwriter led pop bands were the unofficial soundtrack for the teenaged set and the literal soundtrack for some trouble romance movies. The bands have had continues success, however, thanks in part to a devoted fan base, solid airplay, and a string of good hair days that have lasted two decades. $30-$115, 7 p.m. Verizon Wireless Amphitheatre, 707 Pavilion Blvd. 704-549-5555, livenation.com.
Ask just about anyone from Generation X and they'll still have reverence for the 1994 film The Lion King. Ask anyone from Generation Y and they'll feel the same way about its 1998 Broadway musical adaptation. The story of the lion cub that must leave the pride in order to find his roar is a timeless tale full of music that still catchy nearly 20 years later. $25-$105, 7:30 p.m. Belk Theater, 130 N. Tryon St. 704-372-1000, carolinatix.org. (This is opening night for the show that will continue through Sept. 1)
Wednesday
He's Twitter's funniest, most celebrated, and filthiest comedian. With 140-character jokes like "He'd come off less pretentious if he went by Daniel "Dave" Lewis" and "Which Mumford is the dad?," this Los Angeles-based comic has built an empire. While his stand-up is more storytelling than rapid fire jokes, it's still full of the charm and wit that have made him a RT superstar. $15-$20, 8 p.m. Charlotte Comedy Zone, 900 Seaboard St. 980-321-4702, cltcomedyzone.com.
Thursday
He's one of the fastest rising comedians of his generation. From his turns on Whitney and several other television shows to his stand out stand-up specials, Chris D'Elia is becoming a breakout sensation. $20-$25, 8 p.m. Charlotte Comedy Zone, 900 Seaboard St. 980-321-4702, cltcomedyzone.com. (D'Elia will have shows through Sunday)
Carolina residents will have a local in Candice Glover to headline this year's tour of American Idol contestants. The Beaufort, S.C. resident overtook all comers with her powerful pipes. Joining her on the nationwide tour will be her vanquished competitors. $33.50-$66.00, 7:30 p.m. Time Warner Cable Arena , 333 E. Trade St. 704-688-9000, ticketmaster.com.
Les Liaisons Dangereuses (Dangerous Liaisons)
The Queen City Theatre Company is taking on this modern exploration of sexuality, morals and manipulations. It's filled with a web of deceit, lies, and sexual manipulation created by the bored members of the upper class. The film adaptation of the same name featured Glenn Close, John Malkovich, and Michelle Pfeiffer. $22-$24, 7 p.m. Duke Energy Theater at Spirit Square, 345 N. College St. 704-372-1000, carolinatix.org. (This is opening night for this mature-audience-only show. The production continues through Aug. 24)
Friday
The Cornelius Arts Center will host a solo show of work by talented local artist Nathaniel Lancaster. The artist challenges traditional perceptions of portraiture by weaving text through and over figural representations, abstracting images to create dreamy landscapes. The opening reception will be held in conjunction with 2nd Fridays: Cornelius Arts Crawl. Free, 7 – 9 p.m. Cornelius Arts Center, 19725 Oak Street, Cornelius. 704-896-8823. cornelius.org. (This exhibit will remain on display through Aug. 31)