Your Weekly Recommendations (July 1-5)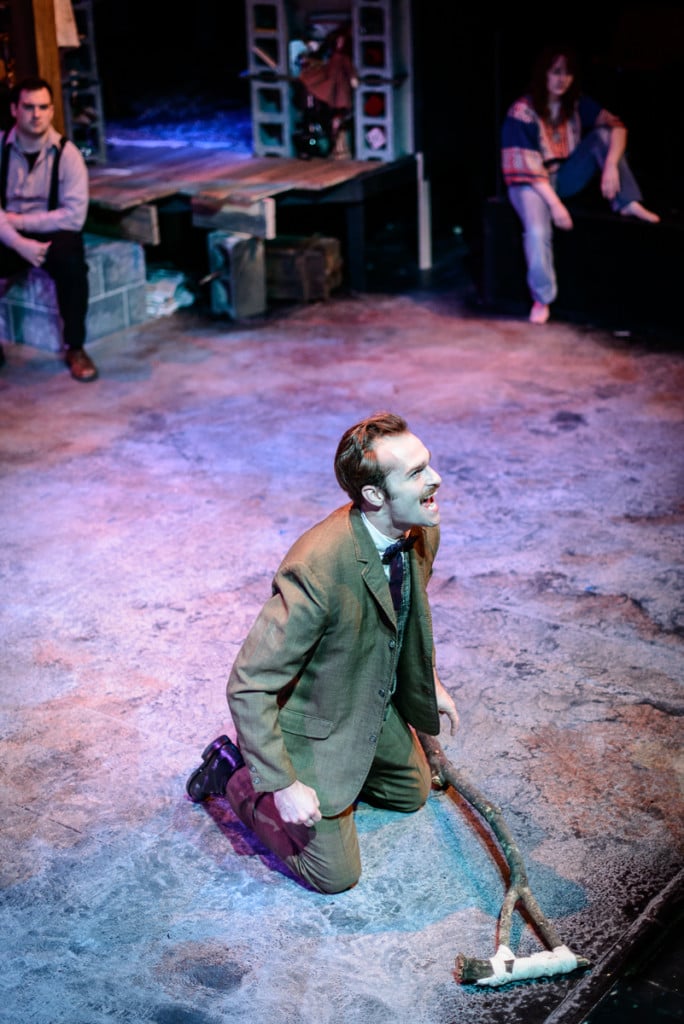 There's a lot going on this week in Charlotte. Here's our suggestions for what's worth your time.
Monday
LACA Projects: Color and Form in Latin America
This newly opened exhibition at LACA Projects highlights the work of five artists whose distinct styles provide a comprehensive survey of the various media, color, concepts, and cultural influences employed by Latin American artists. The show, drawn from two different private collections in the US, includes work by Otto Apuy (Costa Rica), Rafa Fernández (Costa Rica), Wifredo Lam (Cuba), Ricardo "Chino" Morales (Costa Rica), and Jesús Rafael Soto (Venezuela). Color and Form in Latin America (on view through 9/13) is only the second exhibition curated by LACA projects, an organization with a spectacular space and unique mission that will open Charlotte's eyes to the colorful world of Latin American art. Free, Monday-Friday 1- 5 p.m. or by appointment. LACA Projects, 1429 Bryant St. 704-837-1688,lacaprojects.com
Tuesday
F.O.O.D. (Food, Objects, Objectives, Design Exhibition) examines the inventive modern and contemporary objects used to cook, prepare and present food. The exhibit includes over 300 pieces culled together by the museum. Free for members, $10 for non-members, 10 a.m.- 9 p.m. Mint Museum, 500 S. Tryon St. 704-377-2000, mintmuseum.org.
Wednesday
The Charlotte Symphony will finish its Summer Pops Series with a concert called Celebrate America. The event will feature patriotic music, cannons to go with Tchaikovsky's 1812 Overture and fireworks. It's one of the best, patriotic displays the city has to offer and perfect for families. This is the 30th season for the Summer Pops. $10, 8:15 p.m. Symphony Park at SouthPark, 4400 Sharon Road. 704-941-2557, charlottesymphony.org.
Jason Isbell & The 400 Unit
Jason Isbell is one of the more promising Southern rock singer songwriters in recent memory. The Alabama native and former Drive By Truckers guitarist has a narrative clarity to his songs that many songwriters never reach. He's spent most of his decade long career as a critical favorite, but with the release of Live from Alabama earlier this year, many more fans are discovering this immense talent. $16, 9:30 p.m. Visulite Theatre, 1615 Elizabeth Ave. 704-358-9200, visulite.com.
Thursday
This Stephen Sondheim Tony Award winning classic is a study of the men and women who have attempted to assassinate a U.S. president. The musical begins at a shooting gallery where the game's proprietor entices a group of people to play by barking "Shoot the prez win a prize." A number of America's most famous assassins like John Wilkes Booth and Lee Harvey Oswalt and would-be assassins line up to play and give you a glimpse inside their minds. $28 for adults, $22 for senior citizens, and $18 for students. 8 p.m. Carolina Actors Studio Theatre, 2424 N. Davidson St. 704-455-8542, nccast.com.
Mel Chin, Cabinet of Craving in Mel Chin: Recap, McColl Center for Visual Art
The exhibition Mel Chin: Recap (on view through 8/17) looks back at the influential artist's six month residency at the center. One spectacular piece is a must-see: a giant, ominous black spider called the Cabinet of Craving. The spider's many legs, with Queen Anne style feet, gather to a see-through abdomen whose contents reveal threatening addictions: the 18th Century British craving for Chinese porcelain and tea, and the Chinese desire for opium and silver, which eventually led to the Opium wars. The comical face of the spider, carved as an English Bulldog frowning in the style of a Chinese taotie mask (representing gluttony), frighteningly confronts all who wish to pass under of through it. The center cleverly situated it in a manner that is nearly impossible to move past without interaction. The good news: this is merely one of many pieces birthed of fantastic conceptual inspiration. Free, Thursday and Friday, 3 to 9 p.m., Saturday, 11 AM to 6 PM. 721 N. Tryon St. 704-332-5535, www.mccollcenter.org.
Friday
Actor, singer, and Gastonia Native Maria Howell has shared the stage with some of the greatest musicians of our lifetimes. Her voice has a vulnerability and pathos to it that is hard to match. This being the ever popular Jazz at the Bechtler series it's important you get there early to reserve a seat. Free for Bechtler Museum members, $12 for non, 6 p.m. Bechtler Museum of Modern Art, 420 S. Tryon St. 704-353-9200, bechtler.org. (A second performance will be held Saturday)
When a doll stuffed with heroin goes missing, three criminals stalk the family that has unknowingly taken it home in this 1966 Frederick Knott thriller. After being cornered inside their home, the family must unravel the criminals' plot before it's too late. $18, 8 p.m. Pease Auditorium at CPCC Main Campus, 1201 Elizabeth Ave. 704-330-6534, tix.cpcc.edu.