Your Weekly Recommendations (July 23-26)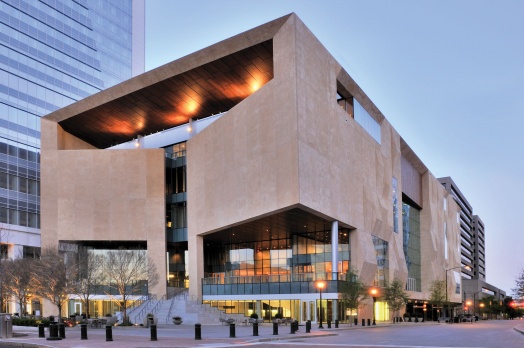 Tuesday
(July 19-27) Monty Python and the Holy Grail is one of the greatest comedy films ever made. The 1975 movie was an absurdist satire of popular culture and Arthurian lore. Forty years later, Python-alum Eric Idle wrote the Broadway version of the film—bloodthirsty rabbits included—and helped create this Tony Award-winning musical. $18, Tue, 7 p.m.; Wed-Thu, 7:30 p.m.; Fri-Sat, 8 p.m. Dale F. Halton Theater, 1206 Elizabeth Ave. 704-330-6534, tix.cpcc.edu.
Wednesday
After a two year-hiatus to cope with the death of the band's saxophonist, LeRoi Moore, the band is returning to the grueling tour schedule that helped make it one of the most popular live acts in a generation. $52.85-$89.70, 7 p.m. Verizon Wireless Amphitheatre, 707 Pavilion Blvd. 704-549-5555, livenation.com.
This Sevan Kaloustian Greene play examines what happens when Eastern and Western cultures collide in a town where the biggest news of late was the recent addition of a Target store. The play was a 2012 nuVoices for a nuGeneration New Play Festival Winner. $26-$31, 7:30 p.m. Actor's Theatre of Charlotte, 650 E. Stonewall St. 704-342-2251, actorstheatrecharlotte.org. (Opening Night. This production will continue through Aug. 3)
Free night at the Mint
The Mint Museum has made some changes that included shorter hours and closing on Tuesdays. The good news? Both Mint Museum Uptown and Mint Museum Randolph are now open Wednesdays for free from 5-9pm. Go see some great art, like Orbit 12 at the Uptown building, a video art piece by Jennifer Steinkamp projected in the Level 4 media gallery, a gift from the Mint Museum Auxiliary. Newly on view at the Randolph building is New Eyes on America: The Genius of Richard Caton Woodville. Lots to see and it won't cost you a dime. 5-9 pm every Wednesday, Free. Mint Museum Randolph, 2730 Randolph Road, Mint Museum Uptown, 500 S Tryon Street, (704) 337-2000. Mintmuseum.org.
Thursday
Watkins Glen – Summer Jam Re-Creation
In 1973, more than 600,000 people descended onto Watkins Glen, New York, for one of the most attended concerts of all time. Called Summer Jam, the concert was headlined by The Allman Brothers Band, The Grateful Dead, and The Band. Forty years later, the Visulite Theatre attempts to re-create some of the magic of that show with cover bands The Blue Rags, The Ends, Brother Esau, and Better Off Dead. $10-$13, 9 p.m. Visulite Theatre, 1615 Elizabeth Ave. 704-358-9200, visulite.com.
(July 25) Country music was created to give voice to rural Americans, who often are ignored. The music told their stories, their loves, and their failures. Although Keith Urban was born in New Zealand, his music reflects that original purpose. His lyrics are bittersweet and emotionally raw, and they pay respect to the country artists who came before him. $25-$73.10, 7 p.m. Verizon Wireless Amphitheatre, 707 Pavilion Blvd. 704-549-5555, livenation.com.
Barenaked Ladies, Ben Folds Five, and Guster
Last summer, to have a little fun with the doomsday prophecies of the Mayans and others, Barenaked Ladies named their tour The Last Summer on Earth. When doomsday failed to materialize, the Canadian band gave the 2013 tour the same name. This year, Ben Folds Five, which formed in Chapel Hill in 1993 and recently reunited, will join the tour. $57.50-$72, 7 p.m. Time Warner Cable Uptown Amphitheatre, 1000 NC Music Factory Blvd. 704-916-8970, livenation.com.
McColl Contemporaries visit MoNA Gallery
The McColl Center Contemporaries will host a special preview of Collaboration, a new exhibition at Mona gallery featuring the work of Roy and Barbara Strassberg and other Charlotte area artists. This is the first time the Strassbergs have collaborated on a body of work though they have shown separately in hundreds of exhibitions throughout the United States and Internationally. Visitors will hear a short talk by the artists and meet gallery owner Dan Butner. An opening reception will be held the following night, free to the public. 6 p.m. Free for members, $8 for non-members. MoNA Gallery, 1900 N. Brevard St. (704) 390-0495. monacharlotte.com
Friday
After suffering several severe, life-threatening epileptic seizures in March, Lil Wayne is back. Shortly after being released from the hospital, he was recording and touring to support his latest album, I Am Not a Human Being II. The album lacks his trademark charisma and the imagination of some of his earlier work, but it's still enough to keep his fans loyal. $38.75-$106.45, 7 p.m. Verizon Wireless Amphitheatre, 707 Pavilion Blvd. 704-549-5555, livenation.com.
Two struggling actors scheme to steal the fortune of a dying woman who has bequeathed her money to two long-lost relatives in this Ken Ludwig comedy. The would-be male con men must pose as the woman's nieces in hopes of snatching the cash. $24, $22 for seniors, $12 for students under 21, 8 p.m. Duke Family Performance Hall, 207 Faculty Dr., Davidson. 704-892-7953, davidsoncommunityplayers.org.