Your Weekly Recommendations (July 8-12)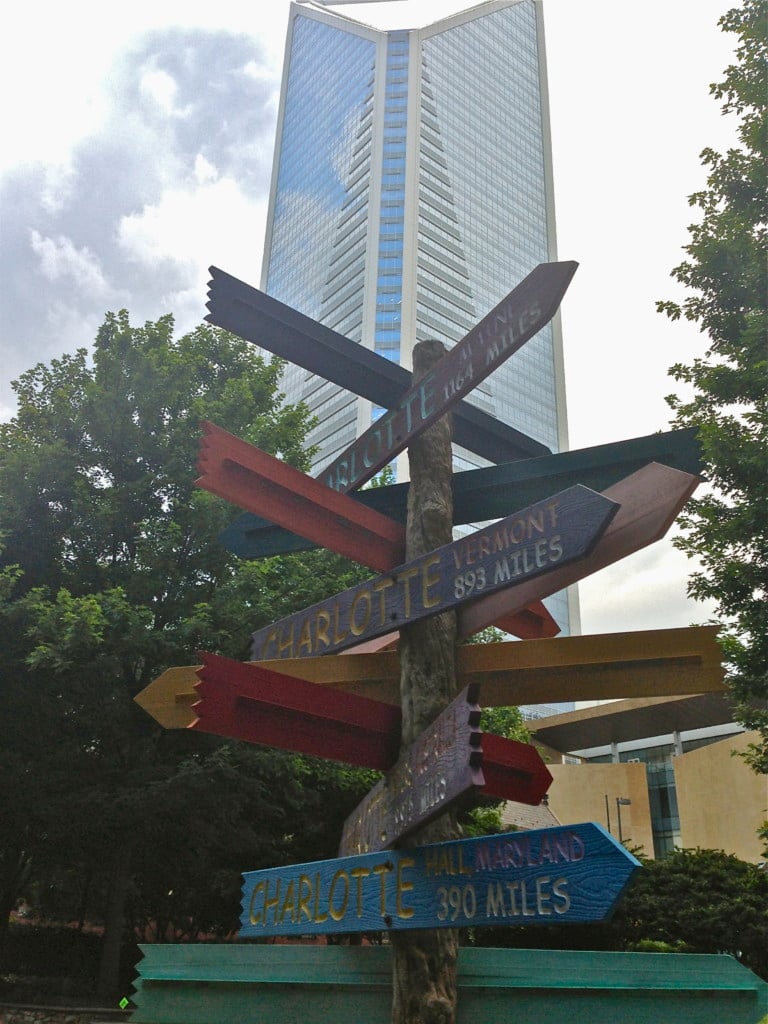 The long weekend is over, and it's time to head back to the cubicle. Let's face it: no one is happy about it. But fret little, Charlotte's children. There's so much going on this week to keep your mind in the clouds with anticipation to help pass the time. Here are our suggestions for what's worth your time this week.
Monday
A bear runs a school for fish, cheetahs that race, and a lion with a booming baritone. It's Dr. Seuss on the Serengeti in this playful film meant to help teach kids about the animal kingdom. $5 for members, $10 for non-members, multiple show times. Discovery Place, 301 N. Tryon St. 704-372-6261, discoveryplace.org. (This movie will be screened multiple times throughout the coming weeks)
This children's classic has been sent back to Geppetto's workshop for a complete overhaul. Now with a twist ending, funny and fresh dialogue, and updated music, the show looks and feels brand new. $10, $7 for children. 10 a.m. Dale F. Halton Theater, 1206 Elizabeth Ave. 704-330-6534, tix.cpcc.edu.
Tuesday
When a doll stuffed with heroin goes missing, three criminals stalk the family that has unknowingly taken the doll home in this 1966 Frederick Knott thriller. After being cornered inside their house, the family must unravel the criminals' plot before it's too late. $18, 7 p.m. Pease Auditorium at CPCC Main Campus, 1201 Elizabeth Ave. 704-330-6534, tix.cpcc.edu.
Wednesday
Five children go inside the magical world of Willy Wonka and his eccentric and odd candy factory in this Roald Dahl classic. The stage adaptation is taken from the film Willy Wonka and the Chocolate Factory and includes a number of catchy and memorable songs. $10 for adults, $8 for students/children, 10 a.m. Theatre Charlotte, 501 Queens Rd. 704-376-3777, theatrecharlotte.org.
Carolina's Got Art Second Salon Show
In the third and final installment of the Carolina's Got Art! Exhibitions, Elder Gallery will showcase another round of work by talented artists from the Carolinas. This show is curated by Larry Elder, owner and operator of the Elder Gallery. Recent winner of Charlotte Magazine's Best of the Best Award for Visual Artist Isaac Payne will have his painting "Constellation" on view. Free, Wed 10 .m. to 5:30 p.m. Elder Gallery, 1520 Tryon St. 704-370-6337. elderart.com.
Thursday
This Stephen Sondheim Tony Award winning classic is a study of the men and women who have attempted to assassinate a U.S. president. The musical begins at a shooting gallery where the game's proprietor entices a group of people to play by barking "Shoot the prez win a prize." A number of America's most famous assassins like John Wilkes Booth and Lee Harvey Oswalt and would-be assassins line up to play and give you a glimpse inside their minds. $28 for adults, $22 for senior citizens, and $18 for students. 8 p.m. Carolina Actors Studio Theatre, 2424 N. Davidson St. 704-455-8542, nccast.com. (This show will end its run this weekend)
This Chilean biopic follows the story of the iconic poet and folk singer Violeta Parra. Parra died in 1967, and since then her music has become so important to her countrymen that many of her songs have been turned into hymns. The movie explores her poor beginnings and the fast rise to prominence. This is a Spanish-language film with English subtitles. $5, 7 p.m. Mint Museum Randolph, 2730 Randolph Rd. 704-941-2557, latinamericancoalition.org.
Friday
After boarding a Greyhound bus to Los Angeles, 19-year-old Charlotte-born Firstman found quick success in 2000. A talented singer-songwriter, he gained more national exposure after joining Last Call with Carson Daly as the house band leader. $10-$12, 8 p.m. Evening Muse, 3227 N. Davidson St. 704-376-3737, ticketfly.com.
This Georgia-born country singer has made a career writing stirring love ballads for himself and a number of the genre's biggest acts. Reviewers praise Bryan's Dirt Road Diaries 2013, and Bryan is shaping up to be one of the more interesting country tickets of the summer. $40-$67.25, 7 p.m. Verizon Wireless Ampitheatre, 707 Pavilion Blvd. 704-549-5555, livenation.com.
Red Sky Gallery 10 Year Anniversary Celebration
RedSky Gallery will host a reception to celebrate its 10-year anniversary at their Elizabeth Avenue retail space. Congrats to RedSky! A few local and regional gallery artists will be in attendance, including North Carolina fiber artist Victoria Sowers, who will begin a personalized tapestry that she plans to continue and finish on Saturday. Free, 6 to 8:30 pm.1523 Elizabeth Ave., Suite 120. 704-377-6400. redskygallery.com.