Your Weekly Recommendations (June 3-7)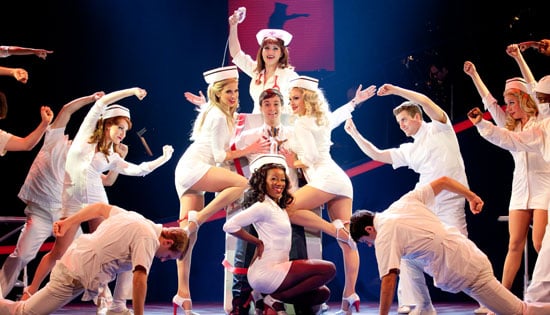 Here are our recommendations for what is worth your time this week.
Monday
This exhibit highlights items taken from some of the most recognizable racing movies in history, including the racing cars from Days of Thunder, Talladega Nights: The Ballad of Ricky Bobby. The exhibit also scores a treasure trove of unique items taken from films dating back decades. $19.95, $17.95 for military and seniors, $12.95 for children 5 to 12, 10 a.m. to 6 p.m. NASCAR Hall of Fame, 400 E. Martin Luther King Blvd. 704-654-4000, nascarhall.com.
Tuesday
To coincide with the exhibition of politically and socially charged art of twentieth century columbian artist Débora Arango, The Mint Museum Uptown will host a free event that explores similar themes. Edwin Gil, also a Columbian artist, will speak about his experience of moving to the US and transforming his own life, Artesanos de la Palabra will recite poetry, and visitors can hear music by cellist Victoria Yepes McLaughlin. Débora Arango's portrayals and commentary of social injustices in mid-century Columbia are on view in the exhibition Sociales: Débora Arango Arrives Today. Free. 6 p.m. Mint Museum, 500 S. Tryon St. 704-337-2000, mintmuseum.org.
Wednesday
This play is a comedic homage to all nun films. The story follows a resolute mother superior who is trying to build a new school for her convent. But a young postulant who has visions, a sensitive schoolboy who needs constant mentoring, a mysterious nun from Berlin, and a former suitor who is intent on luring her away from the convent interrupt her plans. $17-$31, 7:30 p.m. Actor's Theatre of Charlotte, 650 E. Stonewall St. 704-342-2251, actorstheatrecharlotte.org (Opening Night)
Thursday
This interactive exhibition is the study of stuff—or modern materials that make up our everyday lives—from the plastic that's molded to hold your laundry to the water-resistant fabric of your car seat to the bike you ride to work. $10-$12. 9 a.m.-4 p.m. 301 N. Tryon St. 704-372-6261, discoveryplace.org.
Friday
This Broadway musical follows the true story of Frank Abagnale Jr., a teenager who runs away from home and is able to scam, flirt, and fake his way into millions of dollars. He posed as a pilot, a doctor, and a lawyer all while forging checks and remaining ahead of his FBI pursuers for several years. The story was turned into a popular 2002 film staring Leonardo DiCaprio and Tom Hanks. $20-$99.50, Fri, 8 p.m.; Sat, 2 and 8 p.m.; Sun, 1:30 and 7 p.m. Belk Theater, 130 N. Tryon St. 704-372-1000, carolinatix.org. (Opening Night)
Jazz at the Bechtler – Tribute to Duke Ellington
The popular Jazz at the Bechtler series continues with the Ziad Jazz Quartet. The group will pay tribute to Duke Ellington, the musician famous for his songs "Take a 'A' Train," "Satin Doll," "In a Mellow Tone," and "Sophisticated Lady." This series is so popular anyone interested in attending should purchase tickets or, if you are a member, reserve a space far in advance. Free for museum members, $12 for non-members, 6 p.m. Bechtler Museum of Modern Art, 420 S. Tryon St. 704-353-9200, bechtler.org. (Seating is first come, first serve. It's important to get their early as this monthly event sells out quickly)