Your Weekly Recommendations (May 13-17)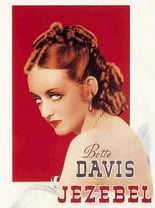 Monday
Then four-year-old Marla Olmstead was considered a prodigy in the art world when her work was compared to Jackson Pollack's. Some of her pieces sold for more than $300,000, but after some investigation, people began to believe she was not a prodigy, just a regular kid being coached by her artist father. As part of the Bechtler Museum of Modern Arts Modern Monday's program, organizers will screen the 2007 documentary about Olmstead and hold a discussion with Bechtler CEO John Boyer afterward. Free for members, $8 for non-members. 6:30 p.m. Bechtler Museum of Modern Art, 420 S. Tryon St. 704-353-9200, bechtler.org.
Tuesday
This off-Broadway production is a mash-up of Cirque Du Soleil, Stomp, and the Harlem Globetrotters, with performers doing difficult acrobatics, skateboarding, basketball tricks, music, and dance. The fast-moving production is part of the Duke Energy Broadway Lights Series presented by Blumenthal Performing Arts. Knight Theater. $20-$105. 7:30 p.m. Knight Theater, 430 S. Tryon St. 704-372-1000, carolinatix.org.
Read our interview with one of the performers here.
Artist to Artist at McColl Center for Visual Art
When residents begin their terms at McColl Center for Visual Art, they are given an opportunity to introduce themselves, their work and their practices to the Charlotte Community and their fellow artists through the program Artist to Artist. The Summer 2013 presentation will include residents Jason Watson, Linda Luise Brown, Natalie Bork, Aspen Hochhalter, Jennifer Parham Gilomen, Ginny Boyd and Natalie Abrams. Free. 6:30-7:30 pm, McColl Center for Visual Art, 721 North Tryon Street, 704-332-5535. mccollcenter.org
Wednesday
Me and Jezebel: When Betty Davis Came to Dinner and Stayed … And Stayed … And Stayed
This Off-Broadway comedy follows the true story of when Betty Davis went to playwright Elizabeth Fuller's house for dinner and ended up staying a month to avoid a New York hotel strike. The prolonged stay provided Fuller with a personal and close understanding of one of Hollywood's last greatest divas. The show is full of great Hollywood anecdotes of some of films' biggest legends. This Queen City Theatre Company show starring Hank West and Sheila Snow Proctor is the Charlotte premiere of the show. $22-$24, 7:30 p.m. Duke Energy Theater, 345 N. College St. 704-372-1000, carolinatix.org.
Thursday
Catherine has spent the last several years caring for her brilliant but troubled mathematician father, but after his death she finds a notebook that forces her to examine how much of his brilliance and madness she's inherited. With the help of one of her father's former students she must unravel the secrets found inside the notebook. $18-$28, 8 p.m. Carolina Actors Studio Theatre, 2424 N. Davidson St. 704-455-8542, nccast.com.
Friday
Avenue Q
With songs like "What Do You Do With a B.A. in English?" and "It Sucks to Be Me," the 2004 Tony Award–winning R-rated musical sung by puppets is a fun walk through the mistakes of youth. And the catchy songs will be stuck in your head for days. $25-$27. 8 p.m. Theatre Charlotte, 501 Queens Rd. 704-372-1000, carolinatix.org. Opening Night
My favorite song from this hilarious musical is below, regardless of my liberal arts degree.
It's just a sampling of what you should expect from this show.