3 Charlotte Ghosts to Bust this October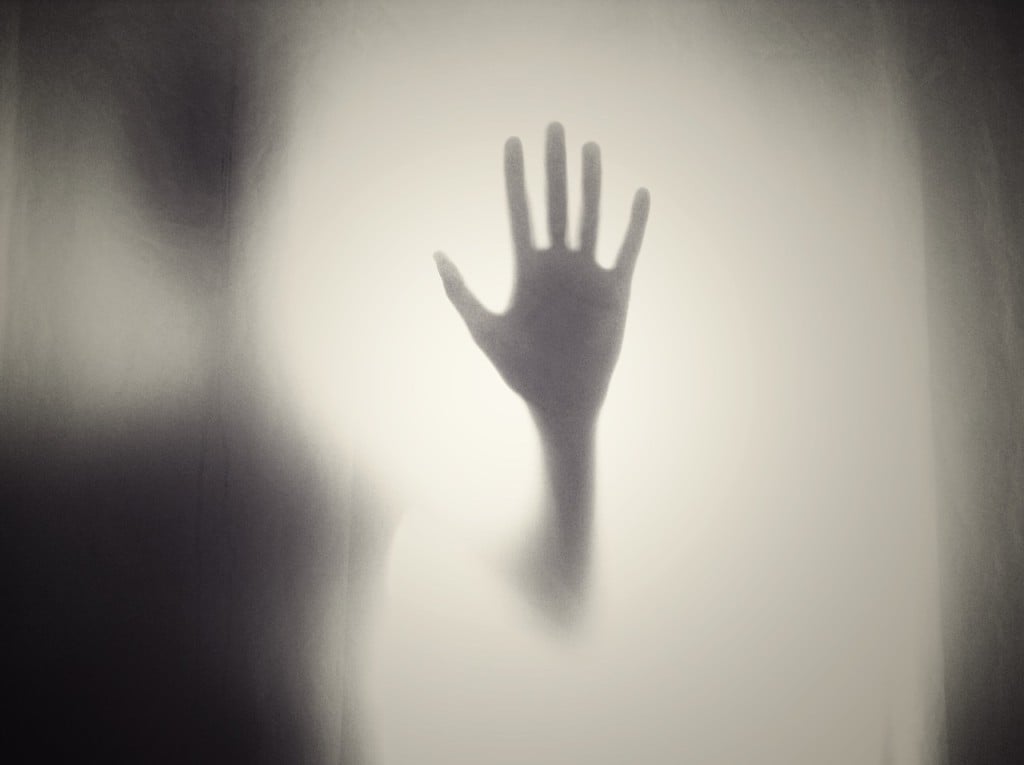 OCTOBER IS NEARLY HERE, and on the month of Halloween, events around Charlotte often tie into the creepiest of holidays. This year, let's double down on the spooky and try to find one of Charlotte's famous ghosts, which come from stories long-told by natives. Here are a few of our favorite tales printed in the magazine and elsewhere over the years:
1. Stagioni in Myers Park
Last year, editor Kristen Wile detailed the story of an infamous spirit haunting one of Charlotte's best restaurants:
"Drew Dodd was working alone in the kitchen at Stagioni, where he is executive chef, and sat his chef's notebook on a counter. It wasn't near the edge, he points out, it was in the middle of the counter. He turned away and heard a smack. His notebook had flown off the counter and was several feet away from where it was sitting. He decided to go home. He'd met the Stagioni ghost."
The full, creepy tale of the Stagioni ghost can be found here.
2. McGlohon Theater in Uptown
Named for the jazz pianist Loonis McGlohon, the former First Baptist Church located in Spirit Square became a performing arts theater in 1980. (It had been a church for 71 years prior to that.) According to Kala Ambrose's Ghosthunting North Carolina, several reports reference a young, singing girl when the theater is empty. In particular, the tunes are said to be church hymns.
3. Regal Manor Twin in Myers Park
Beth Castle and Robert Daniel shared some tales in one 2012 magazine piece. Here's one piece of local lore on one of Charlotte's most beloved movie theaters:
"This sixty-five-year-old independent movie house has its share of mystery. An early manager committed suicide, but employees said he kept showing up for work. According to Ghost Stories, theater employees spotted a man who had white hair and sported a dinner jacket roaming around inside. The ghost would ask, "Can I help you?" and promptly disappear."
And here's a bonus story, for when Carolina Theatre re-opens in uptown:
4. Carolina Theatre in Uptown
"Opened in 1927, the Carolina Theatre was the first public building in town with air conditioning and the first theater to be racially integrated. It also hosted the Charlotte Symphony's inaugural performance. These days, the theater, located uptown at North Tryon and Sixth streets, is shuttered while the city considers proposed renovation and restoration projects. But according to former lighting technician Bill Freeman, a ghost named Fred is active enough.
In Stephanie Burt Williams's 2003 book Ghost Stories of Charlotte & Mecklenburg County, Freeman revealed that the theater's lights would turn on and off inexplicably, and a solid white figure had been seen in the balcony. Actors and workers believed so strongly in Fred and other ghosts that they would say "good night" when leaving the empty theater, showing their respect for whoever might be there to listen."