4 Things to Know: Piedmont Culinary Guild's Food and Beverage Symposium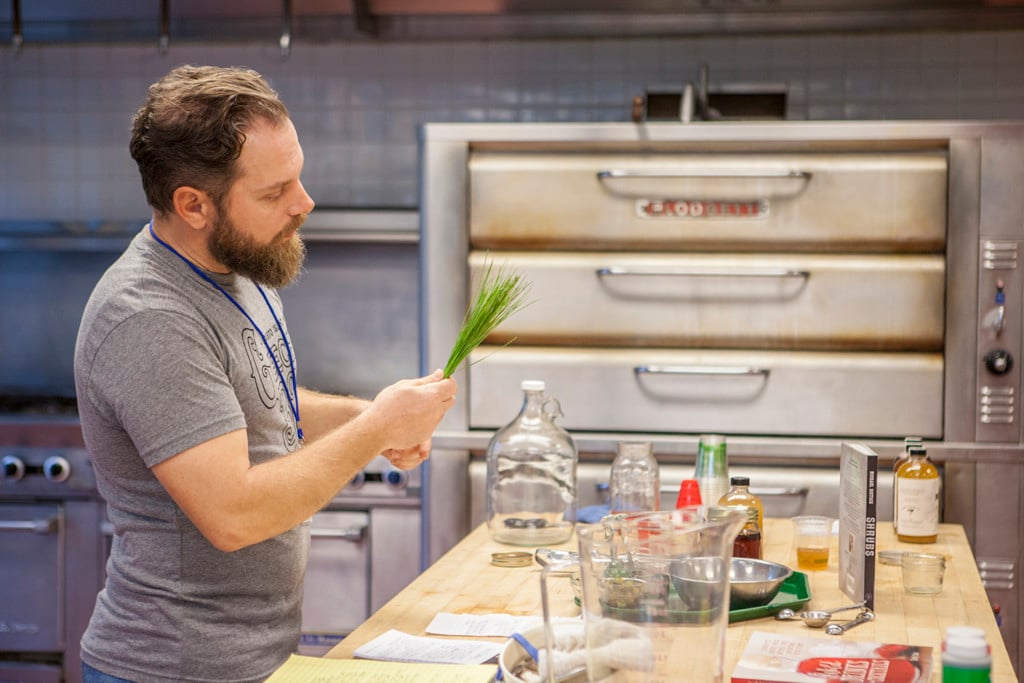 THE PIEDMONT CULINARY GUILD'S flagship event returns to uptown this month. On March 25, a day of activities (and eating) takes over Johnson and Wales University (801 W Trade St.). Below, read about the four things you need to know about the 2018 Food and Beverage Symposium.
---
1. Theme and topics.
This year's theme is "Here & Now." Organizers say the festivities "will explore all the issues–good, bad, small, and large–affecting local food systems regionally and nationally." Farmers, chefs, restaurant pros, and the food-loving public are invited to the uptown campus for the day-long event.
There are 20 talks, demos, and discussions on topics such as diversity in the restaurant scene, what "local" means, food prep, hog butchery, and much more.
2. The Speakers.
Glenn Roberts, founder of Anson Mills, is the keynote speaker, giving a talk on "Grains and Climate Change." Other speakers include Charlotte magazine's own Kristen Wile, Bruce Moffett of Moffett Restaurant Group, Heirloom chef Clark Barlowe, and Nat Bradford of Bradford Watermelon Co.
The diversity panel includes Greg Collier, Zhenia Martinez, Terra Ciotta, Michael Chanthavong, and Majid Amoorpour.
3. The Details.
Cost for attending the symposium, which includes breakfast, lunch, and a cocktail reception, is $75. The event runs 8 a.m. to 5 p.m. A full schedule and a registration form can be found here.
4. The Guild.
Piedmont Culinary Guild is a non-profit focused on education for consumers, public resources, and recognizing food professionals and efforts in the field.
This is the third Food and Beverage Symposium from the group, founded in 2012. You can read our profile on founder and executive director Kris Reid here.