7 Pi Day Pizza Specials in Charlotte
Where to get $3.14 pizzas (and cocktails).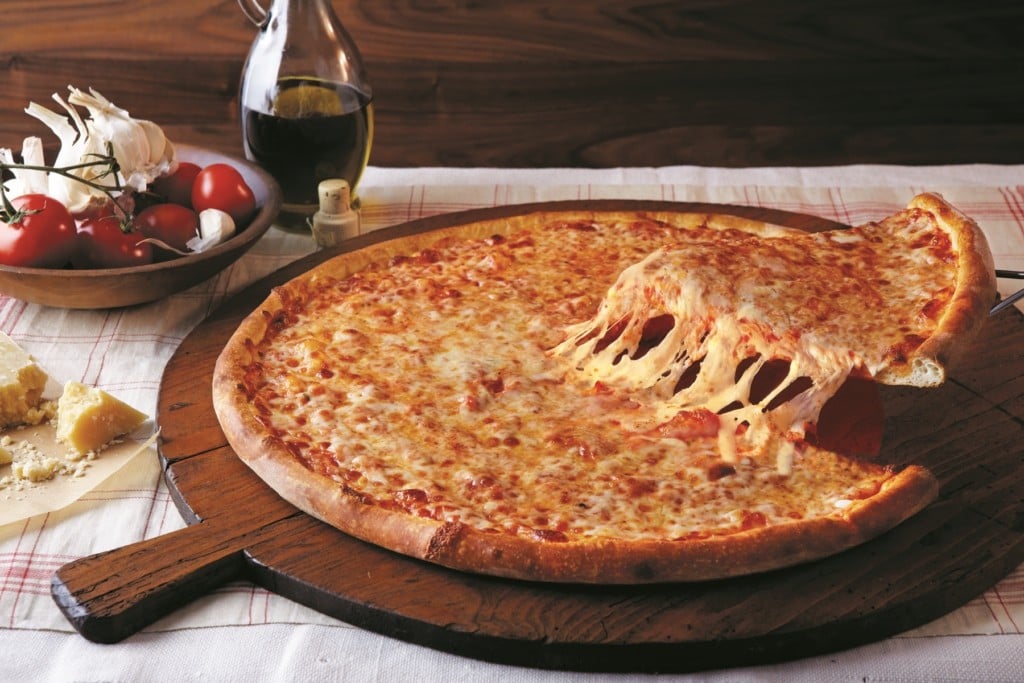 Instead of celebrating math on Pi Day, why not overload on something that's not so… sad? We're referring to pizza, of course.
Pi Day, if you're not aware, is March 14. March 14 in numerical format is 3/14, which looks like the number Pi, 3.14 (minus all those other numbers at the end). So, naturally, humanity took that similarity and ran with it.
If you're hoping to catch a deal on pizza sometime soon, head out to any of the below pizza places on Wednesday, 3/14.
Pi Day Pizza Deals in Charlotte
The deal: At both locations in Waverly and Cherry, order any Napoli-sized pizza, and get a second Margherita Napoli pizza for $3.14. Added toppings are regular additional prices.
1500 E 3rd St., 704-332-8486
7315 Waverly Walk Ave., 980-245-7130
The deal: All pizza pies will be $3.14. Additionally, every Thursday is Pi(e)nt Night, which means you can enjoy a pint of local craft beer for $3.14 and warm cheese sticks for only $3.14 as well. So, feel free to hit up Your Pie two days in a row for deals, deals, deals.
2400 South Blvd., 704-817-8383
The deal: It's buy one, get one at this bar and restaurant owned by the team behind VBGB—as long as the second pizza pie is of equal or lesser value. The offer is not valid on their cauliflower crust pies. The special is valid, however, for both dine-in and takeout pizzas.
820 Hamilton St., 980-256-4646
The deal: This Huntersville joint is clearly already onboard with the pi-puns. Combining the owners' love for rock 'n' roll and great food, The Vinyl Pi regularly has live music. On Pi Day, Coddle Creek will be playing, and 16-inch pizzas are buy one, get the second one for $3.14. Plus, there will be a special $3.14 cocktail menu.
15906 Old Statesville Rd., 704-992-1781
The deal: You don't even need a coupon to cash in on Blaze Pizza's $3.14 pizzas. Just walk in on Wednesday, and order one. There is a limit of one pizza per person, and you must dine-in. The offer isn't valid on app or online orders, though, gluten-free crust is no extra charge. More details are here. Get your $3.14 pizza at any three of Charlotte-area Blaze locations.
1750 Camden Rd., 980-217-4307
8948 J.M Keynes Dr., 980-217-4306
8915 Christenbury Pkwy., 980-734-3270 (Concord)
The deal: You do need a coupon for this one. Head here to download your coupon for a whole Neapolitan Cheese Pizza for $3.14.
8111 Concord Mills Blvd., 704-979-9015 (Concord Mills)
The deal: All three Charlotte-area locations of this take 'n' bake pizza restaurant are offering a large, thin, one-topping pizza for the price of pi, $3.14. So, you can get the deal and fire it up in the comfort of your own home.
9818 Gilead Road, 704-992-5900 (Huntersville)
8301 Magnolia Estates Dr., STE C12, 704-997-8809 (Cornelius)
10012 Benfield Rd #304, 704-274-5633