A Fall Good Morning breakfast, get cooking with Birdsong, Mocktoberfest at Brawley's and more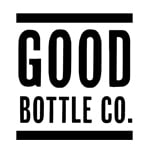 I always try to hold out until the beginning of October to have my first pumpkin beer. But the weather has been so spectacular of late, I broke down and enjoyed one two weeks early. And I'm not a bit ashamed.
Speaking of great weather, it looks like we're in for another beautiful weekend and here are some local beer events of note to enjoy:
–Wake up Saturday morning with Good Bottle Co. as it's the first Good Morning Breakfast of the fall. This regular event has a seasonal theme, as Hex Coffee is the special guest. Hex is a local coffee pop-up establishment that also specializes in waffles, making it a perfect partnership. Saturday's waffles will feature NoDa Brewing's Gordgeous pumpkin ale in the batter. Hex will also have coffee pourovers and cold-brewed coffee.
Of course, Good Bottle will have all 12 taps flowing with a nod to what I call "morning" beer. This includes Birdsong's Wake Up Porter and Heist's Study Buddy, both of which are brewed with local coffee from Central Coffee. If you're looking for another drink, there will also be beermosas made with Ballast Point's Grapefruit Sculpin and Bloody BeerMarys made with Ballast Point's Habanero Sculpin and BP's bloody mary mix. The Good Morning Breakfast begins at 9 a.m.
–Brawley's Beverage is getting in on the festival fun with "Mocktoberfest," which is this Saturday. The name is a nod to Brawley's location on the corner of Mockingbird Lane and Park Road. The highlight here is a special tapping at 2 p.m. of a certain sought-out barrel-aged beer from Michigan that begins with a K (I've already given away too much here so you'll just have to go to see). A bocce tournament begins at 3 p.m., and look for Brawley's to feature several local Octoberfest-style beers on tap.
–There's nothing better than cooking with beer, and Birdsong Brewing is calling all amateur chefs to come up with their best Birdsong recipe as part of the 2015 Craft Beer Lover's cooking contest. Get creative and incorporate either Free Will Pale Ale, Jalapeno Pale Ale, Higher Ground IPA or Lazy Bird Brown into a recipe using a provided template (you can find the link for all the pertinent information here), then email it to Birdsong by October 1.
The selected finalists will then cook their recipe and present it to the Birdsong judges for tasting October 11. The winning recipe for each beer will be published in Birdsong's 2015 cookbook and also receive a Birdsong-themed celebration party for the winner and 10 friends. This is the second year Birdsong has done this, and if you want some inspiration, on Sunday the brewery will be featuring several recipes to sample from last year's cookbook, including Bacaroons (Lazy Bird glazed bacon encrusted with sriracha and coconut), Higher Ground fresh berry shortcakes and Jalapeno Pale Ale brisket and kale stew. You can get three samples for $5.
–Finally, there is a beer festival going on this Saturday at BB&T Ballpark. It's the second annual Charlotte BeerFest and while it's certainly weird to see Miller Lite advertised at a craft beer festival, there are some local and regional breweries participating and worth checking out if you go. Charlotte-area participants include Sugar Creek, D9, Bayne, Red Clay Ciderworks and Lenny Boy Brewing, and the festival will also feature Olde Hickory, Green Man, Foothills and Natty Greene's, among others. The festival runs from 5 p.m. to 9 p.m. with VIP admission beginning at 4 p.m. Tickets are $50 for general admission and $100 for VIP and can be purchased here. There will also be live music throughout the day, and this festival is continuing the 90s theme (Blues Traveler was the featured act last year) with Gin Blossoms taking the main stage this go-round. They'll start at 8 p.m. (Maybe the lyrics will be changed to "Found Out About Brew?") Click here for more information on Charlotte BeerFest.