A Month After EatWorkPlay Revelations, New Developments—And New Questions
With no venue, no clear date, and no communication, where does EWP's rescheduled gala—and the media start-up in general—stand?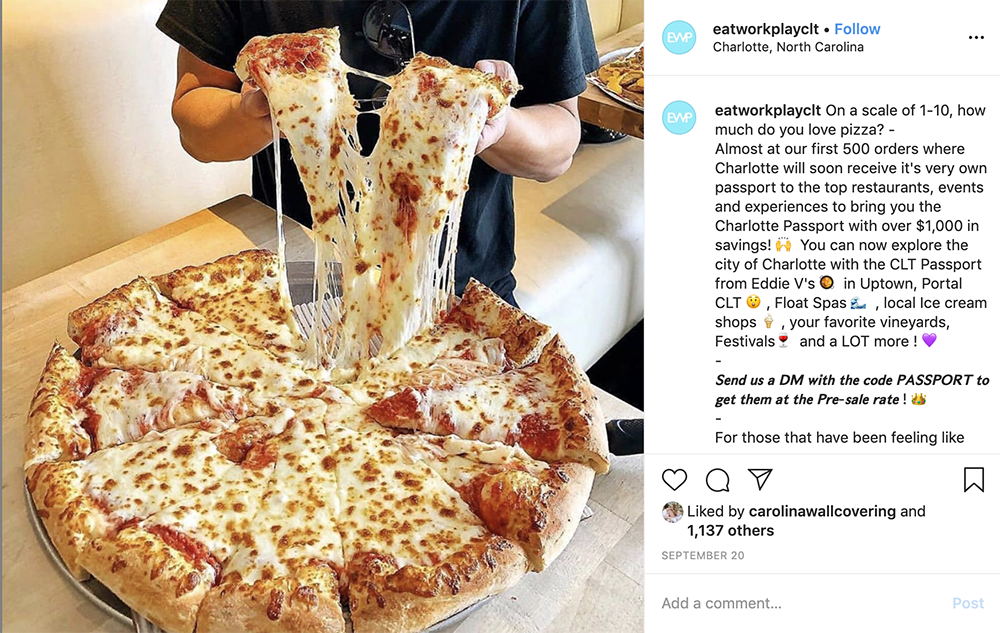 It's been a month since EatWorkPlay CLT, an online lifestyle guide, postponed its second-annual black-tie gala scheduled for Nov. 2, setting off a host of backlash on social media and my own investigation into the media start-up. In the days and weeks since, Charlotte magazine learned of a pattern of over-promising and under-delivering when it came to multiple facets of the business: charitable contributions, contracts with venues and vendors, and miscellaneous programs like "Charlotte Passport," which was advertised as a local coupon book and sold for $24.99 this fall.
EWP's Instagram page, which has more than 76,000 followers, has been largely silent since late October, posting only a few pictures with comments disabled. Davon Bailey, who founded the media and events company as a way "to connect with people," appears to have deleted or disabled his personal Instagram. Individuals who purchased tickets from $65 to $2,000 to the Willy Wonka-themed gala haven't heard much from EWP either; they received an email with a link to a refund request form, but according to one guest, Liz Herrmann, refunds haven't been processed yet.
The date of the rescheduled gala is also unclear—one EWP site says February 29, while another says March 21. Camp North End, which was originally set to host the gala, tells me it's no longer the venue. Despite these discrepancies, and the fact the event is listed as sold out, tickets can still be purchased. As of this evening, Bailey did not return a request for clarification.
The gala was originally advertised as a charity function to benefit Seacrest Studios at Levine Children's Hospital and served as a follow-up to last year's gala, which supposedly raised $10,000 for Smart Start of Mecklenburg County, a pre-K education nonprofit. But, as I initially reported on Oct. 28, Smart Start hadn't received a contribution until Bailey donated $250 on Oct. 31.
This wasn't the only time EWP's charitable functions failed to make promised contributions. I independently confirmed with three additional nonprofits that were advertised as benefactors or community partners for EWP events, but did not receive donations. Prior to publishing my story, only one nonprofit confirmed a donation from an EWP event in four years.
Beyond events, EWP publishes lifestyle articles and sponsored content on its website and organizes programs like Charlotte Passport. EWP began advertising the $24.99 coupon book on Instagram in September offering more than "$1,000 in savings" with deals to local businesses like Eddie V's, Portal CLT, TrueREST Float Spa, and Raffaldini Vineyards. When I reached out to these four businesses, Eddie V's and Portal said they never agreed to participate, TrueREST said they verbally agreed to give 50 percent off a float experience, and Raffaldini did not respond to multiple emails.
According to EWP's FAQ page, the passports would be distributed in "early November," but as of Nov. 26, at least two customers say they haven't received the coupon book nor have they heard anything from EWP or Bailey.
We'll continue to update this story as information is available.