A New Kind of Showcase For Bank of America Stadium
April Billy Joel concert heralds new direction for Panthers, venue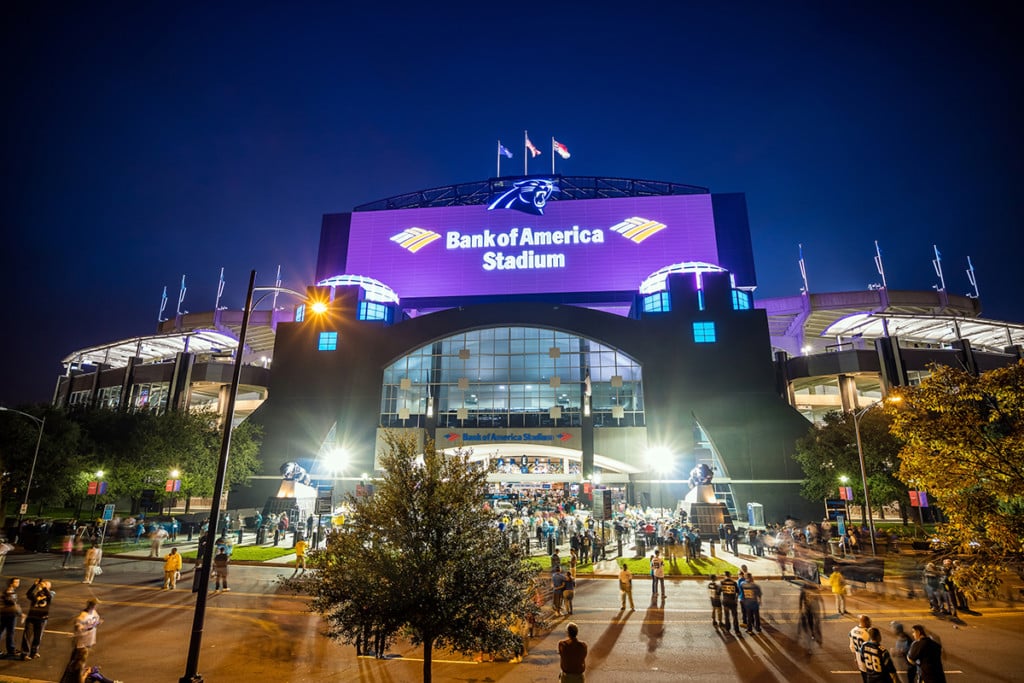 In its 23-year history, Bank of America Stadium has hosted two concerts: the Rolling Stones in 1997, when the venue was known as Ericsson Stadium; and Kenny Chesney and Tim McGraw in 2012. In announcing its third—Rock & Roll Hall of Famer and regular seller-out of stadium concerts Billy Joel on Saturday, April 18, 2020—the Carolina Panthers and Live Nation said the team wants to fill the 75,525-seat stadium with more concertgoers than the city is used to.
"Live music is back at Bank of America Stadium, and we are delighted to begin this new era with the one and only Billy Joel," Panthers president Tom Glick said in a news release. "This will be the first of many shows as we bring fans from up and down the East Coast to uptown Charlotte for more music, entertainment and sports."
The announcement squares with the Panthers' altered direction under owner David Tepper, who bought the team from Jerry Richardson last year. Richardson had made plain that he considered the stadium a venue for sports, not concerts, and aside from the occasional soccer match over the years, BofA Stadium hosted nothing but Panthers and college football games.
But Tepper, who's floated the idea of a new, retractable-roof stadium, has said he considers the stadium a viable site for concerts and other forms of entertainment. "People here in Charlotte have to realize: This is a really major, growing, important city, and it needs that sort of presence," Tepper told Street & Smith's Sports Business Journal this summer. "Charlotte, in my mind, for these two states, should be the sports and entertainment capital. That's what it's meant to be."
Joel has been an American pop music fixture since the early 1970s, with more than 150 million records sold worldwide and a string of FM radio hits like "Just the Way You Are," "Uptown Girl," "We Didn't Start the Fire," and his signature song, "Piano Man." He was inducted into the Rock & Roll Hall in 1999.
Ticket sales for the public begin 10 a.m. Friday, October 4, on livenation.com. But American Express cardmembers can buy them from 10 a.m. Monday, September 30, to 10 p.m. Thursday, October 3. Panthers PSL owners can take advantage of a head start, too: They can buy tickets from 10 a.m. Wednesday, October 2 to 10 p.m. Thursday, October 3.