After 57 Years, Bill Spoon's Succumbs to the COVID Economy
Beloved restaurant was one of Charlotte's few old-style BBQ joints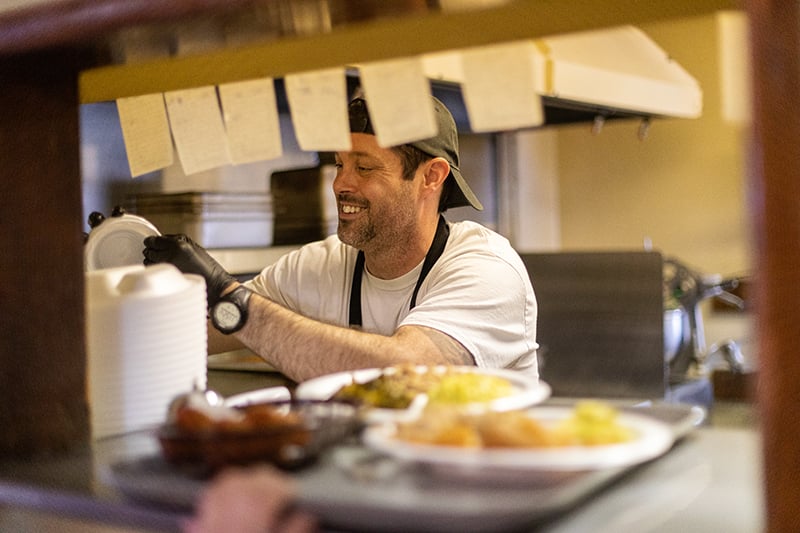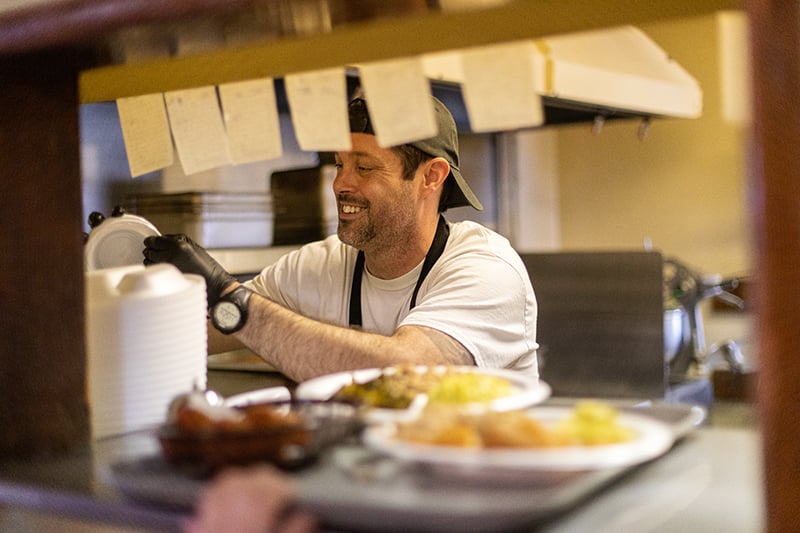 Charlotte has never been known as a hub for traditional North Carolina barbecue, pork slow-cooked over charcoal and chopped or pulled, the state's signature dish. Since 1963, an exception has operated in a single-story building with, inside, a no-frills commitment to eastern-style 'cue: the whole hog, with mustard slaw and hushpuppies on the side and checkered tablecloths on the tables: Bill Spoon's Barbecue at 5524 South Blvd.
On Monday, Steve Spoon, the grandson of founder Bill Spoon, announced on Facebook that he could no longer afford to stay open. Wednesday will be its last day. "We are so grateful for the many customers that we have served over the years," wrote Steve, who began working in the kitchen as a teenager in 2000 and bought the restaurant in 2006, a year before his grandfather died.
"The tears we've cried could fill a river. We hung in there as long as we could, and then some … and then even longer. We gave it every ounce we had. We will truly miss this place—it's what we know. This building and restaurant hold so much of us, serving Charlotte. Thank you for the memories."
Spoon's, like so many other restaurants under COVID, has served its food curbside only for months. But business had been declining for years even before the virus, Steve Spoon wrote. Part of the reason was its commitment to preparing the meat as Bill and Marie Spoon had since the '60s, when South Boulevard (then Pineville Road) was two lanes of dirt. Spoon's slow-cooked the whole hog in the Eastern style but served only about 30 percent of the meat, "the Grade A part of the pig," Steve told this magazine last year. (Western-style barbecue uses only the shoulder.) Another is a statewide shuttering of traditional, family-style—and often family-owned—barbecue restaurants in an age of increased franchising and eateries that appeal more to urban tastes with items like appetizers and alcohol.
Spoon's held tight to tradition. After separating meat from bone and cartilage, Spoon's pit-smoked the meat over oak and hickory for 12 hours, then seasoned it with apple cider vinegar, salt, and crushed red pepper. "That's it," he told us. "No rubs or fake smoke." The restaurant was known for serving everyone from wealthy businessmen to the homeless, to whom Spoon's served nearly 4,000 meals through its Serving Spoons initiative, Steve Spoon wrote Monday.
"As hard of a decision (as) this was to make, I know it's what my grandfather would want me to do," he wrote. "I hope he's smiling down from Heaven, knowing I served our Eastern NC BBQ with the same love and passion as he did."