An Ice Cream Sandwich Showdown at Moffett Restaurants
Good Food on Montford, Stagioni, and Barrington's compete, though the customers are the ones winning, really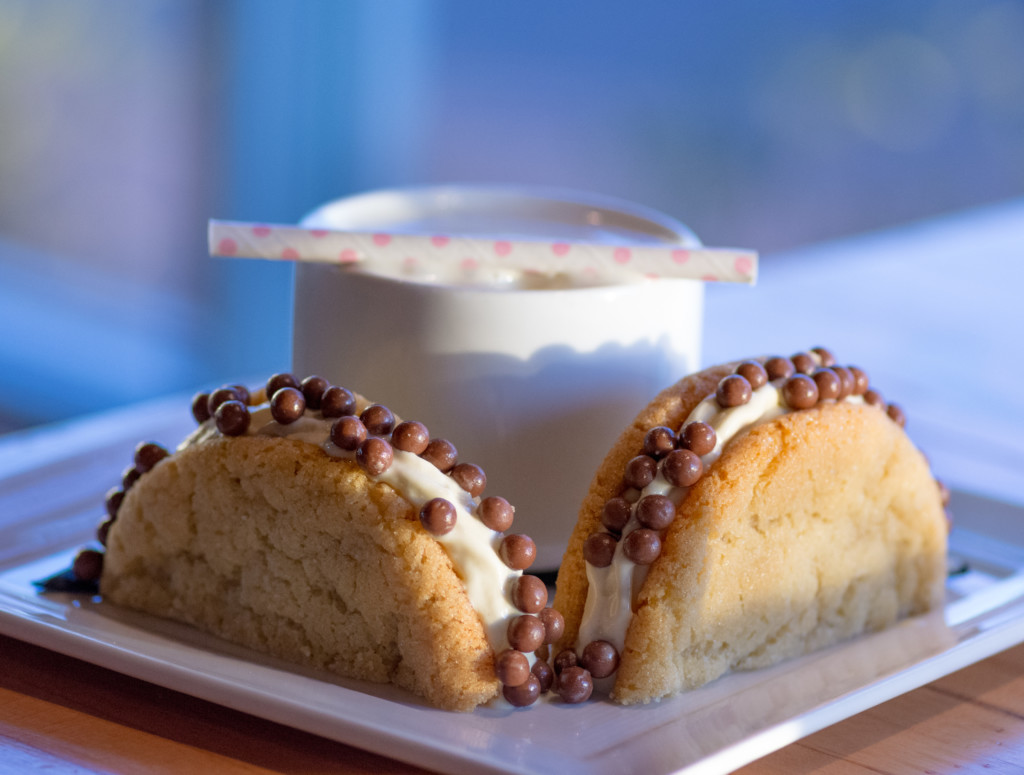 FRIENDLY COMPETITION can be fun, and starting this week, diners get to benefit from a food fight between the chefs at Moffett Restaurant Group. Chefs Larry Schreiber of Good Food on Montford, Drew Dodd of Stagioni, and Bruce Moffett (representing his original restaurant, Barrington's) are battling to see who can make the best ice cream sandwich.
Each restaurant is serving its own variation, and guests who order an ice cream sandwich will get a punch card. They can take that card to the remaining two restaurants to try those variations, and once they've tried all three, they can vote for a winner with an online poll.
Extra bonus? You also get a free dessert at any of the restaurants when you've completed your punch card. And no, it doesn't have to be ice cream—but these desserts are damn good, so you'll probably want it to be.
Here's what each restaurant is serving up:
Barrington's: Chouquette ice cream sandwich
Pate a choux, the delicious, classic French pastry, surrounds Nutella ice cream with pearl sugar, hazelnuts, and whipped cream. Love Ferrero Rocher chocolates? This is for you (and me).
Good Food: Banana pudding ice cream sandwich
The banana ice cream here has a super decadent texture to mimic pudding, and it's served on Nilla wafer-inspired cookies smartly made with an adjusted sugar ratio to be softer when frozen. A side of white chocolate foam is fun for dipping and sipping.
Stagioni: Banana cream pie gelato sandwich
Interestingly, two restaurants went bananas, something I fully support. The newest of the Moffett restaurants' take has graham cracker macarons holding banana gelato and marshmallow fluff, served with meringue cookie and crumbles.
OUR VOTE:
Stagioni. It was close, but the addition of the toasted fluff put it over the edge. The macaron cookie has great flavor and is the right consistency for an ice cream sandwich—easy to eat and to hold—and the meringue adds a good crunch. It's hard to stop thinking about this dessert, which means it's our winner. But everyone's taste is different. We look forward to seeing who earns the most votes, and celebrating our own winnings: our free dessert. The best sandwich will be announced May 1—plenty of time to get out there and try them all.