Analysis: Unanswerable Questions in Danquirs Franklin Shooting
Legal? Probably. But what kind of response will the public have?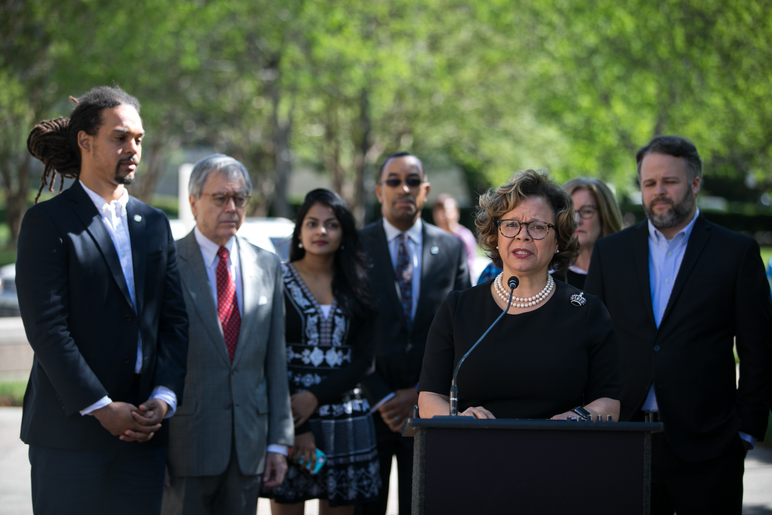 The Charlotte-Mecklenburg Police Department this afternoon released footage from the body-worn camera of Officer Wende Kerl, who on the morning of March 25 shot and killed 27-year-old Danquirs Franklin in the parking lot of a Burger King on Beatties Ford Road. One thing we can lay to rest: Kerl did not shoot Franklin by mistake. There was no other armed subject who got away as Kerl shot an unarmed man, as people who claimed to be eyewitnesses told reporters that day. Franklin was the only subject, and he was armed.
Yet the video release is likely to elicit some kind of response from the public for this reason: You could reasonably argue that Franklin was actually complying with Kerl's and fellow Officer Larry Deal's commands to drop the gun when Kerl shot him twice. At 1:55 of the two-minute, 20-second video, having absorbed the shots, Franklin looks up, a confused expression on his face. "You told me to …," he says, in what may have been his last words. (He died a short time later.) Just before Kerl shoots him, he pulls what appears to be a handgun from his right side, as if from a pocket of his gray-and-black sweatshirt. That's when Kerl pulls the trigger.
And that, potentially, complicates matters. Was he trying to put the gun down? Could Kerl have known that? Those aren't just academic questions. Police in the United States are authorized to use lethal force when they perceive the threat of death or serious injury to themselves or others, and the U.S. Supreme Court, in a ruling nearly 30 years ago, established that officers must meet a legal standard of "objective reasonableness"—"whether the officers' actions are 'objectively reasonable' in light of the facts and circumstances confronting them, without regard to their underlying intent or motivation," as the ruling says—when they use force.
Applied to this case, it appears that Franklin did pose a potentially lethal threat, and Kerl may well have thought he was pulling the gun out to do harm. It's also possible, of course, that Franklin was taking it out of his pocket to comply with her and Deal's commands. It will remain ambiguous. Franklin can no longer explain himself.
One factor that does shore up CMPD's argument that Kerl "perceived an imminent, deadly threat": A full 40 seconds elapsed from Kerl's first command to "let me see your hands," and 30 seconds from her first command to drop the gun. During that time, by my count, she and Deal issued a minimum of 19 commands for Franklin to drop the gun, but he remained crouched next to the passenger door of a Honda Accord, stared straight ahead, as if dazed, and barely moved. (There may have been more than 19 commands, as some of them overlap.) What was going through his mind? We'll never know.
Here's what will happen next on the administrative end: CMPD, which conducts an internal investigation after every police shooting, will probably wrap it up within the next two weeks, Chief Kerr Putney said Monday. Then the case will go to District Attorney Spencer Merriweather, who will decide whether Kerl, who currently on administrative assignment, committed manslaughter or murder when she killed Franklin. The DA's review will likely take six weeks or so, Putney said.
What will happen tonight on the streets, among people infuriated by the reality of another young black man killed by police? No way to know, and no way to project what different people will take from the two minutes of video CMPD released today. It's another in a series of events none of us can hope to control.