ART: Inside Look at New Exhibits on View at Halsey Institute of Contemporary Art Early Summer 2021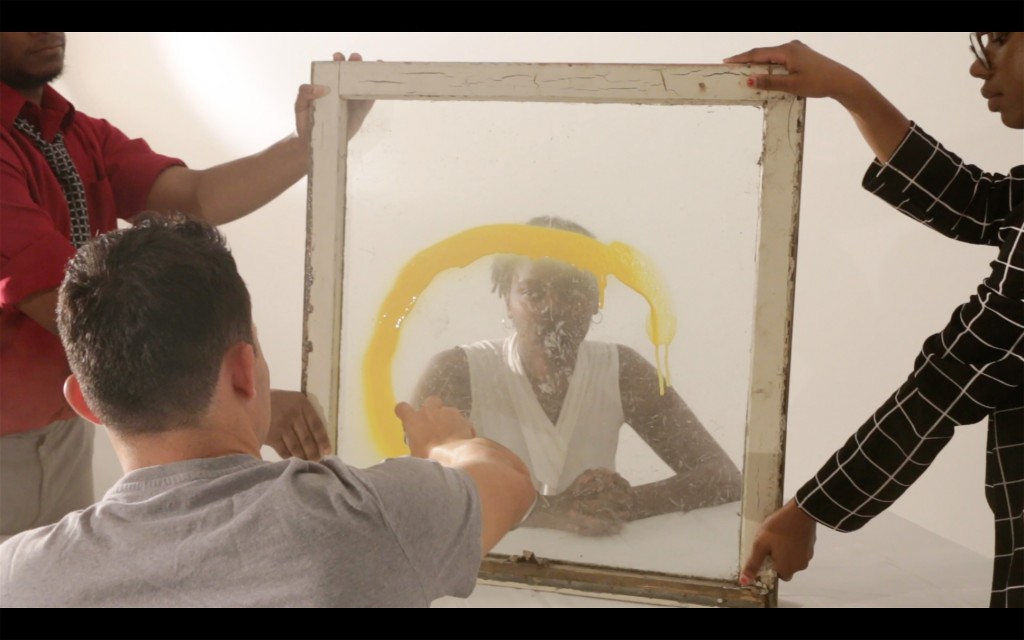 This summer, art lovers have two reasons to drive down to sunny Charleston, South Carolina: "Wunderkammer" and "You Are Here."
These two separately interesting exhibitions are on view at The Halsey Institute of Contemporary Art at the College of Charleston May 14–July 17, 2021, a time frame that also includes related events at the museum if you time your trip right.
Admission to the museum is free and the exhibitions are open to the public, but there are members-only previews on May 13 if you are interested in an exclusive experience. Gallery hours are 11 a.m.–4 p.m. Monday-Saturday and 11 a.m.–7 p.m. on Thursdays. The galleries are closed on Sundays.
Below, find more information about the exhibitions and visiting Halsey Institute to see them.
Inside Look at "You Are Here"
"You Are Here" by artist and writer Jibade-Khalil Huffman mines images and texts, searching for latent meaning and hidden memories.
Using a wide array of media including lightboxes, video, performance, photography, text, and installation, Huffman uses his work to expose power structures and racial dynamics in popular imagery. His heavily layered images beckon viewers to form connections between recognizable images and the personal pentimenti of our own existences.
For "You Are Here," Jibade-Khalil will create a new installation, building on the materials and themes he's explored in recent years. Click here to learn more.
Inside Look at "Wunderkammer"
In "Wunderkammer," the work of Dan Estabrook oscillates between image and object and back again.
Using antiquated forms of photography, such as salt prints and tintypes, Estabrook examines the objecthood of photography and its ability to represent the truth. Interested in the studio as a site for fabrication, Estabrook's sleight of hand in creating still life tableaux asks viewers to reconsider why things appear as they do.
Estabrook makes contemporary art using the photographic techniques and processes of the nineteenth century with forays into sculpture, painting, drawing, and other works on paper. He often combines multiple tintypes or adds metal to his images, further commenting on photography's connection to reality.
In combining the hand-made image with the magic of the machine, Estabrook celebrates flaws and failures—his "corrections" and re-imaginings can begin to tell a tale of their own: a hand holds an invisible sculpture, a braid turns to rope, a painted sea doesn't quite hide what it should.
With these processes, Estabrook creates his own "found photos"–highly personal objects in which to hide secrets and stories. Click here to learn more.
Visiting Halsey Institute During Summer 2021
Ready to indulge in artistic adventure?
The Halsey Institute is on the first floor of the the Marion and Wayland H. Cato Jr. Center for the Arts at College of Charleston (161 Calhoun Street, Charleston, SC 29401—at the corner of St. Philip and Calhoun Streets). There is parking available at metered spaces on surrounding streets and in the St. Philip and George Street Garages.
Events During "You Are Here" & "Wunderkammer"
Remember, admission to the museum is free and open to the public. Gallery hours are 11 a.m.–4 p.m. Monday-Saturday and 11 a.m.–7 p.m. on Thursdays. The galleries are closed on Sundays.
Covid-19 Precautions & Policies
The Halsey Institute staff and the College of Charleston will continue to monitor COVID-19 case numbers locally and make adjustments to gallery hours and visitor policies as needed. Our Biblioteca reference library and the Joanna Foundation Video Cavern will remain closed through July 2021.
In accordance with the College of Charleston's COVID-19 precautions, all gallery visitors and Halsey Institute staff will be required to wear a cloth face covering while on the College of Charleston campus, including inside the Halsey Institute's galleries. Additionally, there will be a maximum of 15 visitors inside the gallery spaces at any one time, and it is asked that visitors remain six feet away from others.
---
The Halsey Institute of Contemporary Art at the College of Charleston provides a multidisciplinary laboratory for the production, presentation, interpretation, and dissemination of ideas by innovative visual artists from around the world.
As a non-collecting museum, Halsey Institute creates meaningful interactions between adventurous artists and diverse communities within a context that emphasizes the historical, social, and cultural importance of the art of our time. Click here to learn more.