Beer releases this weekend from Lenny Boy, NoDa and Triple C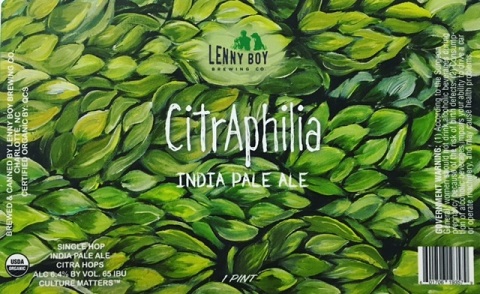 A first-time can, bringing back an old favorite and an always-popular seasonal highlight a solid weekend for craft beer releases. Here's a look:
–More than five years ago when NoDa Brewing first opened, fanfare was great enough that it wasn't too long before the brewery decided to bottle some of its beers. The first was TriUmphant, and that was followed shortly after by Pacific Reign, NoDa's imperial IPA brewed with honey. (How long ago was this? The 22-ounce bottles were only $8. Blame inflation).
Since then, NoDa has grown quite a bit, including a second brewery along with numerous can and bottle releases, but Pacific Reign was never to be seen again – until now. On Friday, NoDa is bringing the beer back and putting it in cans this time.
The beer's name comes from the hop varieties used, which hail from the Pacific Northwest and New Zealand. NoDa also used more than 360 pounds of local honey from Cloister Honey to create this year's batch.
NoDa's taproom opens at noon Friday, at which time 4-packs will be available (Pacific Reign will also be on draft as well). For now, this is a taproom-only release.
–Lenny Boy Brewing will be releasing cans for the first time this year, and it all starts with the brewery's IPA, Citraphilia. Four-packs of 16-ounce Citraphilia cans will be available for purchase at Lenny Boy's taproom beginning Saturday morning at 11 a.m. You can get a four-pack for $10.99 or buy a case (one per person) for $65. These cans will also hit local bottle shops and stores if you can't make it to the brewery.
After Citraphilia, Lenny Boy plans to release cans of Dat Pale Ale, Life in the South (a lager brewed with grits and Laughing Yogi, a Belgian pale ale. Release dates for the other three are not yet known, but you can stay in tune on the brewery's Facebook page.
–If you're going to Triple C Saturday be careful, because there'll be beverages there – specifically one of the brewery's longtime favorites, The Dude Imbibes. This year, Triple C used Jamaican rum barrels (previous versions were aged in Nicaraguan rum barrels) for aging its milk stout. The beer was then pulled from barrels and aged on freshly roasted coffee beans from Magnolia Coffee Co.
The 22-ounce bombers will be available for purchase at Triple C's taproom beginning at noon Saturday for $14 each. There is a limit of three bottles per customer. The Dude Imbibes will also be on draft, and this year there are three special taproom-only variants on draft that you can try: bourbon-barrel aged The Dude Imbibes and two sour versions, one that was aged in a neutral barrel for 15 months and soured with a house culture and the other that was aged in a stainless fermenter for three years and soured with a house culture.