Behind the Push for an Expanded Greenway System in Charlotte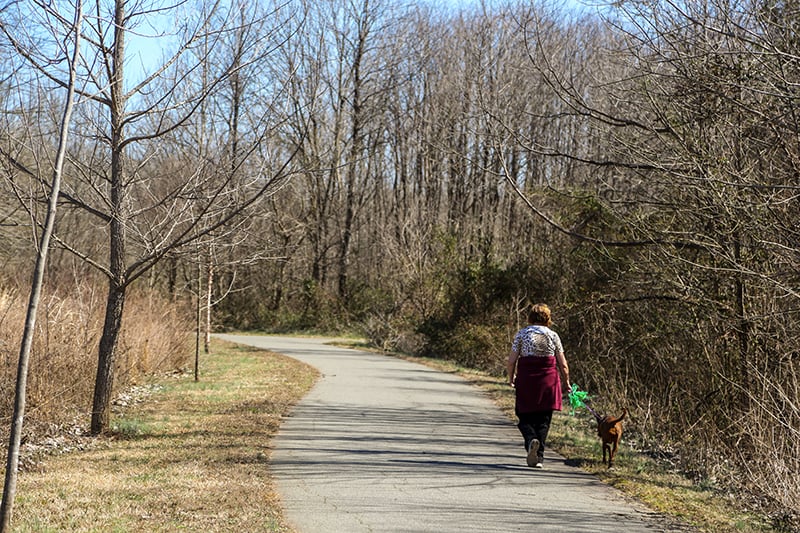 DURING THE 1930s and '40s, 55-gallon drums of deodorizer hung from bridges over Sugar Creek to overpower smells of raw sewage and trash. The creek had the worst water quality of any in the state. In 1969, two biologists searched for life there. They found an earthworm and a dead frog.
Sugar Creek became the pilot project of the 1999 Mecklenburg County Greenways Master Plan. The county ripped up parking lots and pavement that covered the creek, planting native trees, shrubs, and wildflowers in their places. Today, it's become a linear park, connecting neighborhoods from 7th Street near uptown to Brandywine Road behind Park Road Shopping Center. It hosts a steady stream of cyclists, joggers, and walkers, and it's home to wildlife such as herons, turtles, and geese.
The county plans to add 49 miles of greenway to its existing 47 miles by 2030, but the nonprofit Greenways for Mecklenburg wants more—200 total miles of connected greenway by 2035, which would cost $200 million. The group believes funding can come from existing county revenue with possible support from corporate and individual donors. Supporters point to the success of the Beltline, Atlanta's 22-mile greenway, which cost nearly $450 million and has brought a seven-to-one return on investment in its first decade.
"There's a positive health impact, and a positive economic impact as well. A lot of businesses are trying to locate around greenways," says county commissioner Matt Ridenhour, who supports the goal. "The younger workforce wants connectivity, and we see this as a way to attract talent."