Best Bets July 2012
Your best bets of what to see and do this month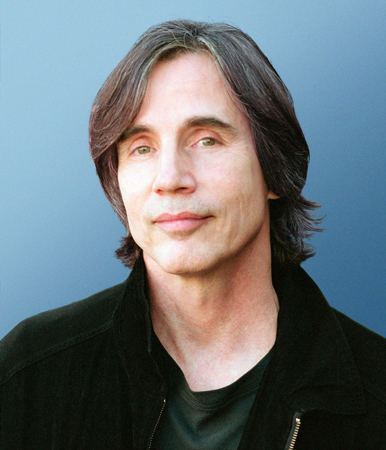 This could be the concert event of the summer. The legendary folk rocker who wrote the existential anthem "The Pretender" launches his summer 2012 acoustic tour right here in Charlotte. Browne hasn't had a certifiable hit in years, but it hardly matters. The activist and Rock and Roll Hall of Fame inductee wrote "These Days," "Doctor My Eyes," and "Take it Easy." Know what makes this show an even bigger deal? Sara Watkins, formerly of the bluegrass group Nickel Creek, opens. July 14 at Belk Theater.
With all the chatter over the Knights and uptown (Will they? Won't they? Will that dude sue again?), it's easy to forget that the AAA baseball team is actually playing just across the state line. And with all due respect to soccer fans, baseball is the original "beautiful game" (just ignore the chewing, spitting, and crotch adjusting). The games are over when they are over, there are no ties, and the rules haven't changed since the sport was invented. Throughout the summer at Knights Stadium.
While the concerts are no longer free, they're still one of the biggest bargains in town. Families with toddlers and young kids, sweethearts, groups of twenty-something lovelies in their best sundresses—the Charlotte Symphony Summer Pops caters to a wide swath of people. This is the only time of year you can hear live classical music, drink a Dixie cup of wine, enjoy a picnic, and watch the sunset al fresco. July 1 and 3 at Symphony Park at SouthPark Mall.
LEGALLY BLONDE
Since 1973, CPCC Summer Theatre has been an oasis during even the driest cultural season. Their delightful summer programming continues with Legally Blonde, the musical based on the Reese Witherspoon movie, about long shot/sorority girl Elle Woods getting into Harvard Law. With songs such as "Omigod You Guys" and "Bend and Snap," this confection feels custom-made for summer theater. July 13-21 at Halton Theater at CPCC.
JAZZ AT THE BECHTLER: MARIA HOWELL
Maria Howell was once Charlotte's biggest headliner, but the Q.C. couldn't hold on to her after her star turn as the choir soloist in the movie The Color Purple. She lives in the Atlanta area now and will make a rare Charlotte appearance at the Bechtler Museum of Modern Art. The easy-on-the-eyes (and ears) Howell has shared the stage with Ray Charles, Ramsey Lewis, George Benson, and other luminaries. One listen to her smooth, sultry voice, and you'll know why. July 6 at Bechtler Museum of Modern Art.
"I have become comfortably numb" may be one of the most memorable lyrics in rock. It's just one of many spot-on sentiments from Pink Floyd's seminal rock album, The Wall. Now, thirty-two years after its release, frontman Roger Waters is touring with a backing band and playing the double album in its entirety. This is not just arena rock; it's an experience. July 10 at Time Warner Cable Arena
Tavis Smiley's America I AM is the biggest show ever to hit the Gantt. It's one of the biggest things to hit Charlotte in decades. Four hundred years of African American history—from slavery through Emancipation (the freedom movement and the Prince album)—will be on display. Through Jan 2, 2013, at the Gantt Center
COCA-COLA FOURTH OF JULY FESTIVAL
It's a two-day celebration—and it's free! Tab Benoit, Eric Lindell, and Sol Driven Train jam on Tuesday. Moreland & Arbuckle, These United States, and Have Gun, Will Travel take the stage the next day. Fireworks start after dark both days. Begins at 4 p.m. U.S. National Whitewater Center
Neil Simon has created some of the most lovable, enduring plays of our time (Brighton Beach Memoirs, Biloxi Blues, The Odd Couple). Rumors isn't his best-known play, but it's as spirited and smart as those you know. Davidson Community Players presents the madcap farce in which a patrician party host accidentally shoots himself in the ear just before guests arrive. While he bleeds, four couples arrive and trade rumors, exchange lies, and stage cover-ups. Chaos ensues and the evening spins out of control. July 26-Aug 5 at Duke Family Performance Hall at Davidson College
If it really were the last summer on earth, this is exactly the line-up that would be worthy of one last concert. Barenaked Ladies, Blues Traveler, Big Head Todd and the Monsters, and Cracker are all on the same bill. July 13 at Time Warner Cable Uptown Amphitheatre