BGEA Releases Ceremony, Funeral Plans for Graham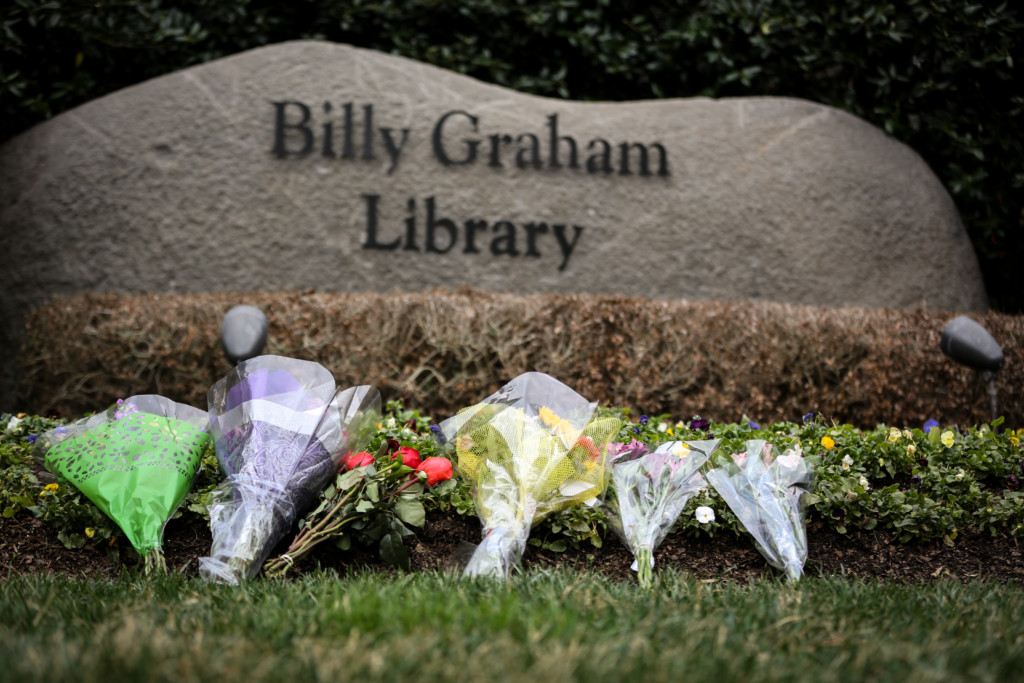 BILLY GRAHAM EVANGELISTIC ASSOCIATION has released information for both private and public events following the death of the Rev. Billy Graham.
There will be a funeral motorcade on Saturday that will move Graham's body from the Billy Graham Training Center in Asheville to Billy Graham Library in Charlotte, where there will be an arrival ceremony. A private family viewing will follow.
On Monday (Feb. 26) and Tuesday (Feb. 27), the public is invited to celebrate Graham's life as his body lies in repose at the Graham Family Homeplace, next to the Billy Graham Library. This structure was originally built by Graham's father, and it's where he lived between childhood and his college years. The hours of this closed-casket ceremony are 8 a.m.-10 p.m. on both days. Public parking at the nearby Operation Christmas Child processing center and another off-site location will take visitors to the ceremonies.
A private funeral service will take place on Friday, March 2, at noon. The service will be held inside a tent, reminiscent of both the revivals of Graham's youth and the ones he famously held across the country. The invite-only service is expected to have 2,300 guests.