Brad Panovich Explains Why Charlotte Feels Like a Sauna in July
July is when dew points spike, hair frizzes, and you perspire. The weatherman explains how and why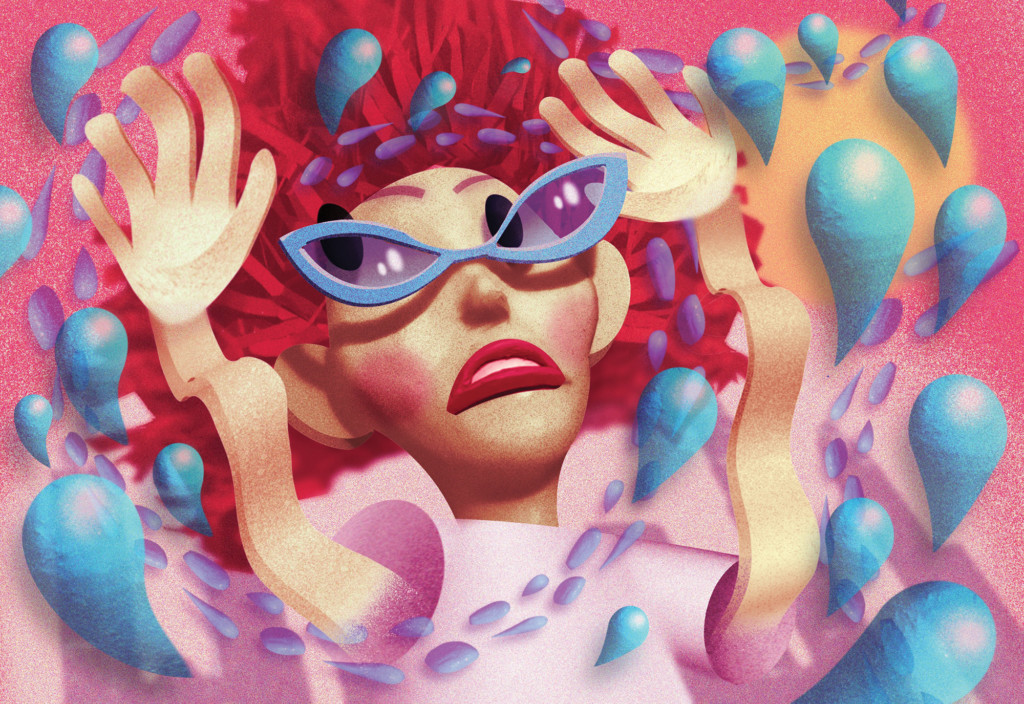 No one needs a climatologist to explain that Southern summers are foul-smelling outdoor saunas. But in Piedmont North Carolina, at least, weather data reinforce how oppressive humidity can get, and how mugginess seems to understand when its time has come: July.
July is when air settles over you like damp cheesecloth. July is when the dew point, the temperature below which the air can hold no more water vapor, can soar north of 70 degrees Fahrenheit, which makes things generally unbearable. July is when humidity peaks—the muggiest day of the year in Charlotte typically comes in late July—and you never really dry off from your morning shower.
The instigator of this misery is what's known as the Bermuda High, explains Brad Panovich, the chief meteorologist at WCNC. "During most of the year, our weather generally comes from the north and west," he says, as the Bermuda High parks near the Azores, closer to Europe and Africa. But starting in late spring, as days grow longer and the jet stream creeps north, the high shifts west to near Bermuda, about 950 miles east of Charlotte. It conveys warm, wet air from the south and southeast up and over the East Coast. This makes us sweaty and miserable. Its position in late summer also allows it to fling intense tropical storms along the Atlantic Coast and into the Gulf of Mexico. (The Bermuda High is kind of a jerk.)
But like an unwanted houseguest who finally decides to crash at someone else's place, it usually slides back east around mid-September as the jet stream eases south—usually. Last year, it hung around well beyond then, which caused the warmest and dankest September on record. Meteorologists consider a dew point of 70 or higher a signpost of "oppressive" mugginess. Charlotte averages about 100 hours of those in a typical September. The city experienced more than 500 hours of them in September 2018. "The nighttime lows never cooled off," Panovich says. "The air temperature can never drop below the dew point. So if you have a high dew point, it doesn't cool off at night."
If you're wondering why he places so much emphasis on dew point instead of the traditional metric of relative humidity: It's a more reliable measure of how uncomfortably sticky the air is. The "relative" in "relative humidity" refers to air temperature, which of course fluctuates. "Dew point is more static, more uniform. It stays the same regardless of temperature," he says. "If I tell you the relative humidity is 100 percent, and it's 20 degrees outside, no one's going to tell you it's muggy. But if it's 50 percent humidity, and it's 90 degrees outside, that's a muggy day."
Fortunately, our weather expert keeps a lengthy list of anti-humidity tactics. "The only thing you really can do is have a good air conditioner," Panovich says. "Thank God for air conditioning."
---
MARK YOUR CALENDARS 
July 24 is historically the muggiest day of the year.