Breweries and bands come together for Behailu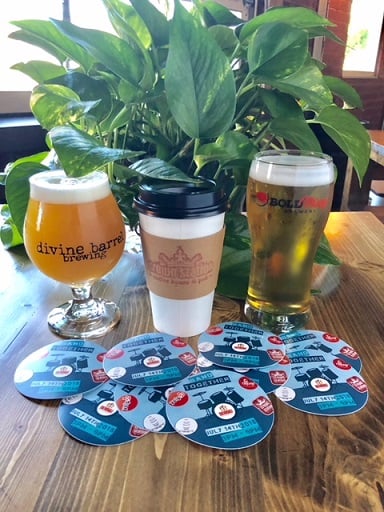 Two of Charlotte's newest breweries are joining forces Saturday with a number of local bands to support a Charlotte youth organization.
It's all part of "Band Together," which will be held in the outdoor space adjacent to Divine Barrel and Bold Missy breweries and Crown Station Pub on North Davidson Street. (Along with the aforementioned three establishments, Yelp Charlotte is also helping put on the benefit). This event will also feature a Battle of the Bands with nine local bands vying for a cash grand prize.
The bands are as follows: At Bold Missy, Kris Atom Tunes, Randi Johnson and Tripolar Trio; At Crown Station, Kaska Sun, Olde #7 Band and Rat Poision Band; and At Divine Barrel, Dialed In, The Hashbrown Belly Boys and The 86'ers. The location is where each band will start, and then they will all rotate with 45-minute sets between the three venues from 5 p.m. to 9 p.m.
Everyone who attends Band Together will have an opportunity to purchase $1 voting cards to vote for their favorite. The band receiving the most votes will win $300 along with four future paid performances.
A host of local vendors (including live art exhibitions) will be attending, and portions of their proceeds will go to Behailu Academy, along with 100 percent of the money collected from the voting cards (there is no limit to how many you can purchase). Behailu Academy was founded in 2011 with a mission of providing opportunities to underserved youth in the arts, music and other educational programs. To learn more about Behailu and its programs, click here.
Band Together will begin at 3 p.m. on Saturday. To keep up with the latest, check out the event's Facebook page.