Charlotte Ghost Stories
The strange, sinister history lurking behind four Charlotte landmarks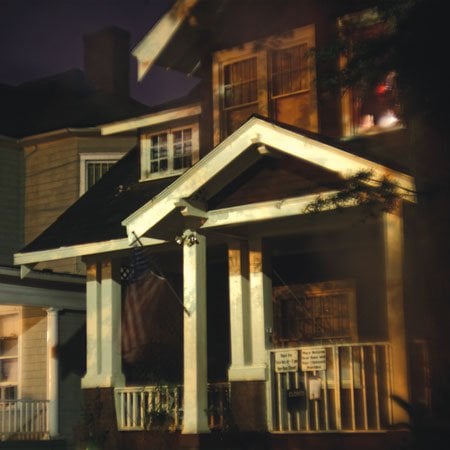 Ghosts in the theater Balcony, strange apparitions on the stairway—frightening figures are not just Halloween pranks in this city. Some shop owners and workers say they've glimpsed visitors from the afterlife in unlikely places. Here are some of the spookiest tales.
Carolina Theatre
Opened in 1927, the Carolina Theatre was the first public building in town with air conditioning and the first theater to be racially integrated. It also hosted the Charlotte Symphony's inaugural performance. These days, the theater, located uptown at North Tryon and Sixth streets, is shuttered while the city considers proposed renovation and restoration projects. But according to former lighting technician Bill Freeman, a ghost named Fred is active enough.
In Stephanie Burt Williams's 2003 book Ghost Stories of Charlotte & Mecklenburg County, Freeman revealed that the theater's lights would turn on and off inexplicably, and a solid white figure had been seen in the balcony. Actors and workers believed so strongly in Fred and other ghosts that they would say "good night" when leaving the empty theater, showing their respect for whoever might be there to listen.
Magic Maze Costume Shop
This Dilworth costume shop sells everything from flapper dresses to gangster suits. The late owner, Robyn Query, told Williams it's also home to a sinister character she dubbed "The Lady in Gray." Clothed in a dark gray dress with her hair piled high on her head, the Lady walks down the store's staircase and disappears. Query, who lived in an apartment above the shop, told Williams that she once ran into the Lady on the way to the bathroom in the middle of the night.
Western Waterproofing Company
On July 4, 1979, four members of the notorious Outlaws Motorcycle Gang and a seventeen-year-old visitor were killed as they slept. A little green house at 2500 Allen Road South served as the gang's headquarters and the site of the heinous crime. The unsolved mass murder is considered the worst in the city's history. There are different theories about the killers—they may have been members of the rival Hell's Angels gang, or perhaps disgruntled Outlaws—but no one was ever charged and the case remains open. The site is now home to the Western Waterproofing Company.
Manor Theatre
This sixty-five-year-old independent movie house has its share of mystery. An early manager committed suicide, but employees said he kept showing up for work. According to Ghost Stories, theater employees spotted a man who had white hair and sported a dinner jacket roaming around inside. The ghost would ask, "Can I help you?" and promptly disappear.