Charlotte Knights' Charitable Arm Benefits Children's Hospital, Others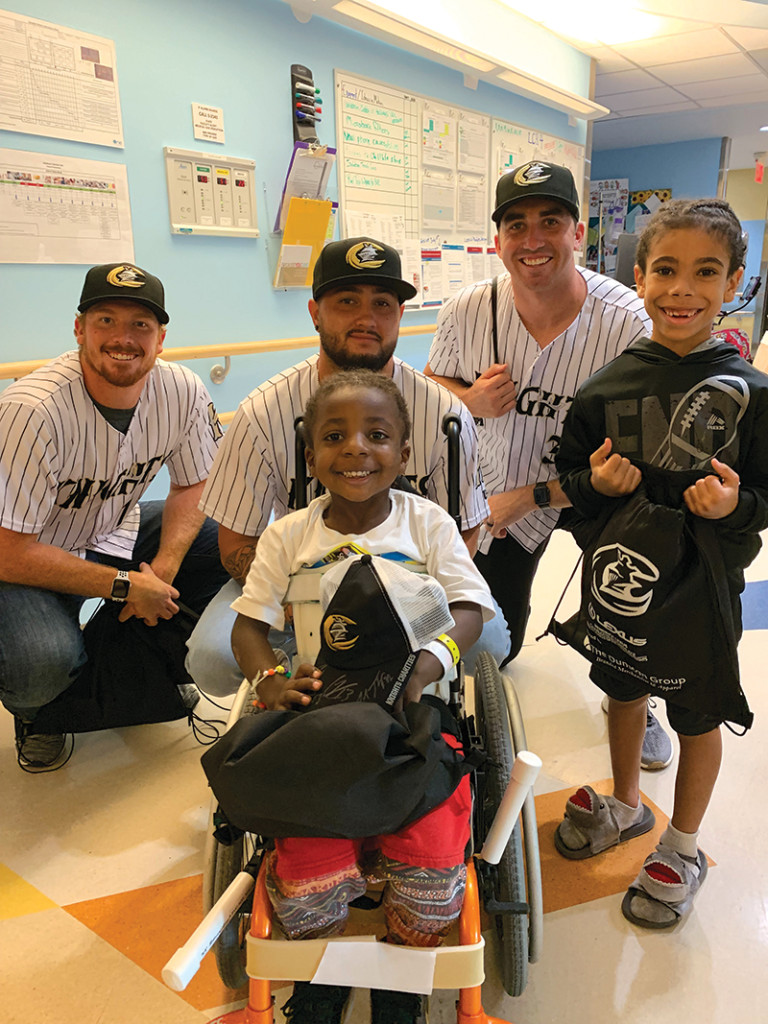 Since 2014, when the team began playing in a new stadium uptown, the Charlotte Knights have led the minor leagues in attendance four times and helped transform a once-dismal square block of Third Ward into a sports and entertainment hub. The Knights launched something less visible but just as important that year: Charlotte Knights Charities.
The Knights organization created the charitable arm to handle its philanthropic efforts and strengthen its ties to the city. One of its pillars is a partnership with Levine Children's Hospital; last year, CKC agreed to underwrite a renovation of the hospital's fourth-floor rehabilitation playroom using money raised at the Charlotte Knights Charities Golf Classic, held every June at various local golf clubs.
The CKC serves others, too: Every year, it selects local nonprofits for grant awards. In 2018, they awarded grants to Beds for Kids, The Harvest Center of Charlotte, and four other organizations.