Checking in at Resident Culture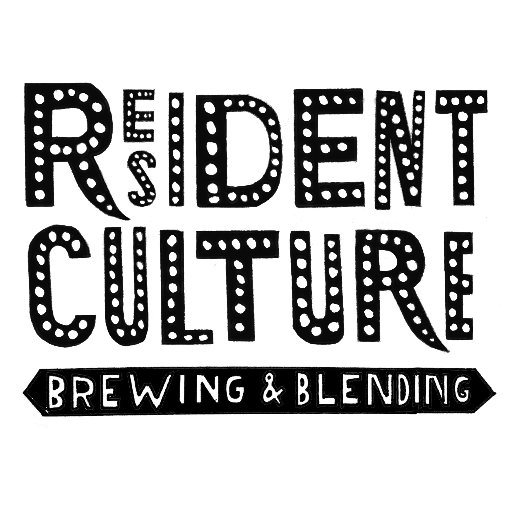 Based on location and expectation, Charlotte's newest brewery couldn't have chosen a better name.
Resident Culture (fully known as Resident Culture Brewing and Blending) has a double meaning of sorts. For one, the brewery is located in Plaza Midwood (2101 Central Ave.), which has arguably the most culture of any Charlotte neighborhood. Then you have the culture in beer terms, as this will be the first local brewery with a coolship (more on that in a second).
Construction is ongoing at a rapid pace as the brewery is shooting for an opening either later this month or early July. The one-acre site has been in Phillip McLamb's family since the early 1980s, first used as a printing company and most recently a warehouse logistics business. McLamb's father was looking to either sell the property or rent it, when Phillip stepped in and asked him "to be our landlord."
At the time McLamb had just left the finance world and was weighing his next career move when he began talking to childhood friend Slates Snider, who previously worked on brewery projects in the Triangle area. Everything quickly and perfectly fell into place.
"We knew we wanted to put a craft brewery here where we grew up," McLamb says. "I think the neighborhood could really use this. We see ourselves as a cool amenity for Plaza Midwod and a unique spot because not a lot of properties around here have this much space."
With McLamb and Snider on as co-owners, the next step was to find a head brewer. Enter Chris Tropeano, who comes to Resident Culture after brewing at one of the most esteemed establishments in the craft beer universe – Russian River in California. That could create some high expectations for the Wake Forest graduate – and he's just fine with that.
"I've heard plenty of people already talk about (Tropeano working at Russian River) and it's exciting but also tricky because it takes time to dial in brew systems, which people don't necessarily know," he says. "But the bottom line is we're not going to sell beer that's not good."
Adds McLamb, "We aren't expecting Chris to come in here and brew Pliny the Elder. That's its own beer and we want Chris to brew his own styles. We know he's going to do great things for us."
Upon opening, Tropeano says to expect four or five beers, with that number likely doubling down the road once the brewery gets into a consistent production schedule. The styles will vary from "clean, hoppy, fresh beers to saisons, lagers and easy-drinking pilsners."
"Frankly, some of my favorite beers are pilsners and lagers and I think they get overlooked," Tropeano says. "So hopefully we can have a good lager program here."
Resident Culture will also have a huge sour program, and that's where the coolship comes in. This large, open-air rectangular tank will have its own room, where beers in this vessel will only be brewed in colder months and could take from two to three years before the finished product is ready.
"With coolships, it's all about spontaneous fermentation," Tropeano says. "You push the hot wort in and the idea is to use the air from outside come through the windows and cool the beer down. The yeast and air will drop down into the beer and naturally inoculate it. The end product is usually very funky and complex; you really don't know what's going to happen – that's part of the fun."
Tropeano has also been traversing the site and adjacent areas to collect tree bark, flowers and other items, which he sent off to a lab at the Indiana University that will be turned into cultured yeast for additional fermentation.
"At Resident Culture we wanted to be a local Plaza Midwood brewery first and foremost, so what better way to do that than use local yeast that you can only find in this neighborhood?" he says. "I'm excited to do a lot of fun stuff with the local yeast and bacteria for the wild and funky ales."
Resident Culture also will feature a 15-barrel brewhouse, barrel-aging room (in which wine barrels just arrived this week) along with mixed-use space. The taproom is roughly 2,500 square feet highlighted by a giant bar right in front of the brewing system.
"We want to blur the line between production and consumption and have people feel like they can be as close to part of the process as possible," McLamb says. "You'll see most everything, including beer being poured off the brite tanks."
Outside is a wraparound patio with a ramp that leads to Resident Culture's beer garden, which will feature communal tables, lounge chairs and eventually an outdoor pouring system. Once the brewery hits its stride, expect cans and bottle releases.
"I really hope people think this is a great space in terms of what we have to offer, from our taproom to the patio to the barrel-aging room to the big beer garden," McLamb says. "I think this will be really unique to Plaza Midwood. This is one of the most walkable neighborhoods in Charlotte and we have a really cool mixture of multi-family and single-family.
"The people who live in this neighborhood take a lot of pride in it, and we look forward to evolving within this neighborhood."