COVID-19 Vaccine Arrives in North Carolina
2020 Charlottean of the Year first to be given Pfizer-BioNTech COVID-19 Vaccine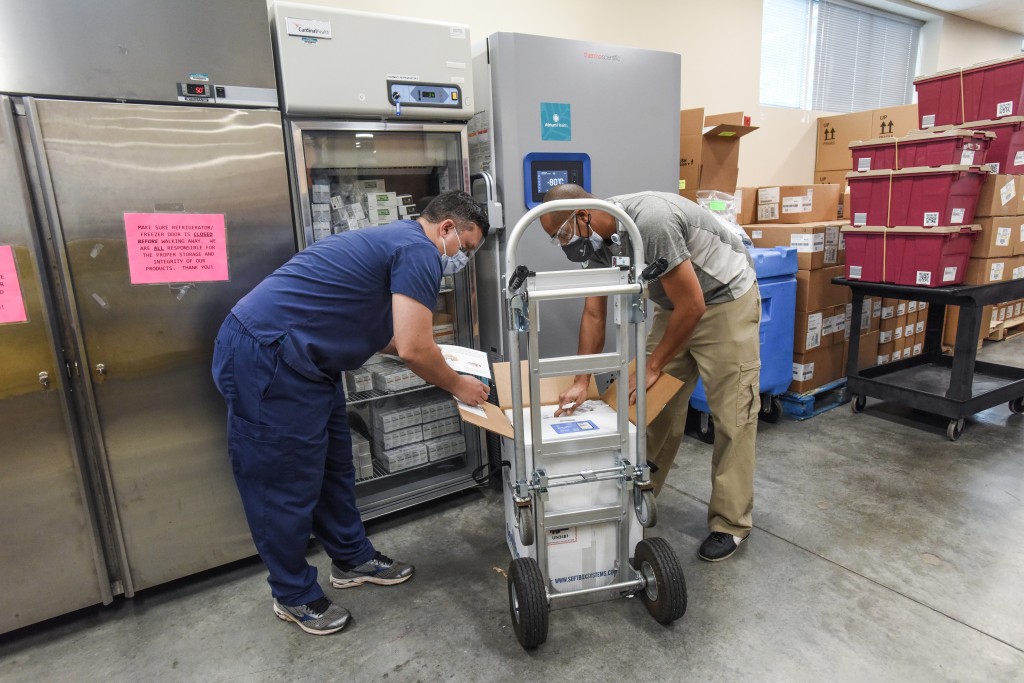 Dr. Katie Passaretti, Charlotte Atrium Health's medical director of infection prevention and a critical source of information for Charlotteans throughout the COVID-19 pandemic, was the first person in North Carolina to receive the Pfizer-BioNTech COVID-19 Vaccine.
She was given the vaccine Monday morning, soon after doses arrived at Atrium. "(It's) just a moment of hope, a moment of potential for change of the course we're on with the pandemic right now," Passaretti, one of this magazine's 2020 Charlotteans of the Year, said afterward in a video release from the hospital. "I couldn't be more excited; I feel perfectly fine, (and) I've had no issues with the vaccine. We just encourage everyone to consider getting vaccinated. Talk to your doctor. Get educated."
Atrium is the first health system in North Carolina to administer the FDA-approved Pfizer vaccine, 85,800 doses of which are included in the first shipment to North Carolina. Pfizer says it's 95% effective in preventing the virus among those with no evidence of prior infection. The first doses are intended for health care workers and nursing home residents; at Atrium, doctors and nurses in closest contact with patients are first in line. 
The Food and Drug Administration authorized emergency use of the Pfizer vaccine Friday. The federal government is distributing injections according to state populations; Dr. Anthony Fauci, director of the National Institute of Allergy and Infectious Diseases, told MSNBC on Monday that he expects Americans with no underlying conditions to receive the vaccine by early April.