Craft Cocktail Crawl, Metropolitan Avenue Progressive Dinner, First Friday in Fort Mill, No-Pants Ride and More, March 5-8
Get your own March Madness underway with a craft cocktail crawl, a no-pants rail ride or a progressive dinner through Metropolitan Avenue.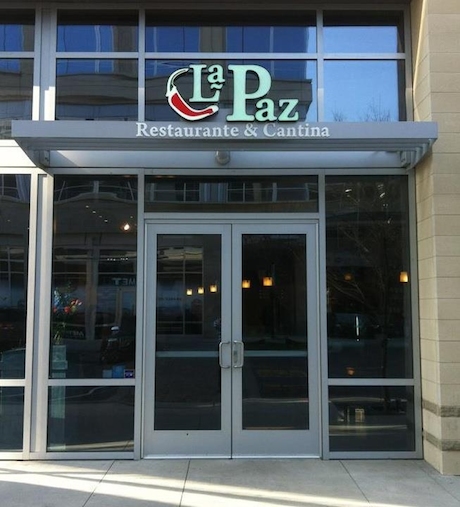 March is upon us, Charlotte. As the days start to thaw, the trees start to bloom and the beer starts to turn green, let's get ready for another great weekend in the Queen City. Let the March Madness sink in. See y'all out there.
Thursday, March 5
Brush Your Art Painting Party
Join this traveling painting party for a night of food, drink and art. They bring the supplies, you bring your creativity. The art starts at Dilworth Neighborhood Grille, 911 E. Morehead St. Tickets are $25 and you can buy them here.
Friday, March 6
Craft Cocktail Crawl
Sip your way through the EpiCentre with this tasty crawl. A $15 ticket gets you free entry into all participating bars, a commemorative T-shirt and cup and two drink tickets. The crawl is at 210 E. Trade St. Buy tickets here.
South End Gallery Crawl
Start your evening out at Food Truck Friday at 5 p.m. and then head out on this art walk and gallery crawl. Registration is from 5:30 p.m. until 6 p.m. at the black and white tent at the food truck lot at the corner of Camden Road and Park Avenue. Then, you're off to four different art galleries throughout the evening. Free admission.
Progressive Dinner
Metropolitan Avenue is where it's at tonight. Dinner crawlers will start at La Paz, 1100 Metropolitan Ave., for appetizers and registration from 6:30 p.m. until 8 p.m. Next, you'll get a behind-the-scenes tour of Trader Joes, and at 8:15 you'll eat hor's doeuvres at Vivace. Come 9:30, you'll have your entrée at Dressler's followed by dessert at Pisces at 10:45. Your night will end at Hickory Tavern starting at midnight and going until you decide to go home. Tickets are $35 for one or $65 for two. Buy tickets here.
Naughty SchoolGirl Contest
Break out your best sorority girl outfit for a chance to win $500 tonight. Doors to this contest open at 9 p.m. and admission is free before 11 p.m. if you RSVP. The naughty contest is at BAR Charlotte, 300 N. College St. Register here.
Jax Taylor
Join this Bravo star of the show Vanderpump Rules at Whisky River starting at 10 p.m.! Tickets are $7 in advance or $15 in advance to include a glass of champagne. Whisky River is at 210 E. Trade St. Buy tickets to see the TV actor here.
StrikeCity Six-Year Anniversary
This bowling alley turns six tonight! To celebrate, lace up those bowling shoes, come enjoy discounted bowling and sample candy-themed drinks. The anniversary party is at 210 E. Trade St. strikecitycharlotte.com.
Dominican Independence Party
Featuring the stylings of DJ More and DJ Will DC, this party celebrates all things Dominicano. Drink specials, food and international music abound. The fiesta starts at 10 p.m. at Texcali Taco and Tequila Bar, 900 NC Music Factory Blvd. Women get in free before midnight and men get in for $10 before midnight. texcalicharlotte.com.
First Friday in Fort Mill
Here's a reason to cross the border. Fort Mill's monthly First Friday returns tonight from 6 p.m. until 9 p.m. with food trucks and live music galore. Admission to the event is free, and tokens for food or drink can be bought on the event's website. firstfridayfortmill.com.
Saturday, March 7
Cupcakes and Condoms
Ladies, The Red Pump Project invites you to an afternoon of cupcakes, sexual health discussions, and girl talk all in commemoration of National Women and Girls HIV/AIDS Awareness Day. Hosted by radio personality Chirl Girl. 2-4:30 p.m. Free admission; RSVP requested; donations accepted. Dressing Room Boutique, 5740 N. Tryon St., cupcakescondomsclt.eventbrite.com.
No Pants Light Rail Ride
This event isn't necessarily a nightlife happening, but it's so quirky we thought you should know about it. For the third year, Charlotteans of all kind will actually use our light rail! And they'll do it with no pants on. Originating in New York City, the no-pants public transit rides started more than a decade ago. Pants-less passengers will meet at the Scaleybark Station, 3750 South Blvd., at 3 p.m. to donate their pants to the charity Warm Charlotte. After riding sans pants, you'll exit at the Bland Street Station and walk to the Unknown Brewing Company, 1327 S. Mint St., for a pants-less after-party. Get your cutest undies out, Charlotte.
Burger Revolution
Across the globe tonight, the California-based Burger Records will host shows to promote its artists, and Charlotte is getting its first taste this year. On the menu? You guessed it: burgers of both the beef and veggie persuasions. Birdsong Brewery will be on hand with its craft brews as well. Tickets are $7, or $10 to include a burger. The show starts at 3 p.m. and lasts until 9 p.m. at 200 E. 36th St. Find more information here.
Celebration of Hope Gala
Presented by Mercedes Benz of South Charlotte, this gala raises money for March Forth with Hope Foundation, a nonprofit raising money for families battling cancer. The gala this year takes on a 007 theme, so don your best James Bond-like attire. The gala starts at 6:30 p.m. at the Ballantyne Hotel and Lodge, 10000 Ballantyne Commons Parkway. Tickets are $250 and include shaken-not-stirred martinis, cocktail bar, dinner and dancing. Buy tickets here.
International Women's Day Party
Come on out to Osso Lounge to celebrate International Women's Day. Dinner reservations are available from 7 p.m. until 10 p.m. with a special $29 three-course meal. Dancing starts after dinner at 11 p.m. and lasts until 2 a.m. The celebration of women is at 1000 NC Music Factory Blvd. ossocharlotte.com.
Fourth Annual B.I.G. Tribute
Come join the party celebrating the Notorious B.I.G with remixes, collaborations and all things geared to remember Biggie. The fourth-annual party of its kind starts at 10 p.m. at Phoenix this year, 300 N. College St. Tickets are $10 in advance, and you can buy them here.
Sunday, March 8
Body Party
What better way is there to get fit than sweatin' it out at a dance party? Body Party Fitness hosts this dance-meets-exercise party with DJ Krazy T to help you have fun and stay fit. The dance party starts at 5:30 p.m. at Label, 900 NC Music Factory Blvd. Tickets are $20 in advance, and you can buy them here.
Sunday Champagne Brunch
This now-weekly event started last week, and it's continuing the bottomless mimosa fun today from noon until 5 p.m. The brunch will also feature a DJ, and a mimosa bar. The boozy brunch is at Slate Billiards, 200 E. Bland St. slatebilliardsclt.com.
Mark Your Calendar
Wednesday, March 18
Dusk Till Dawn Social Series
Charlotte magazine invites you out after work to a new hotspot in South End for our next #DTDSocial to enjoy complimentary appetizers, drink specials and billiards. Plus, in honor of NCAA March Madness, we'll be showing the college basketball tournament games on plenty of big screen TVs. The happy hour is from 5:30 p.m. until 7:30 p.m. Free admission. The event is at Slate Billiards, 200 E. Bland St. RSVP here.
BOB Awards Voting
Have a favorite Vietnamese restaurant, a tried-and-true taco or a weekly neighborhood bar you just can't stop gushing about? Cast your vote in Charlotte magazine's BOB Awards' Dining and Nightlife section. Voting closes Sunday at midnight.
Verify dates, times, prices, and other info at the web addresses listed for each event.
Be sure to bookmark www.charlottemagazine.com/Blogs/Dusk-Till-Dawn to stay plugged into Charlotte's nightlife and social scene. Click here to sign up to receive the weekly Dusk Till Dawn e-newsletter.
Want your event featured in Dusk Till Dawn? Follow me on Twitter @Jared_misner and let me know about your event, or send me an email at dusktilldawnblog@gmail.com.