Decorating Trends We Love
Switch things up this spring with what's haute in design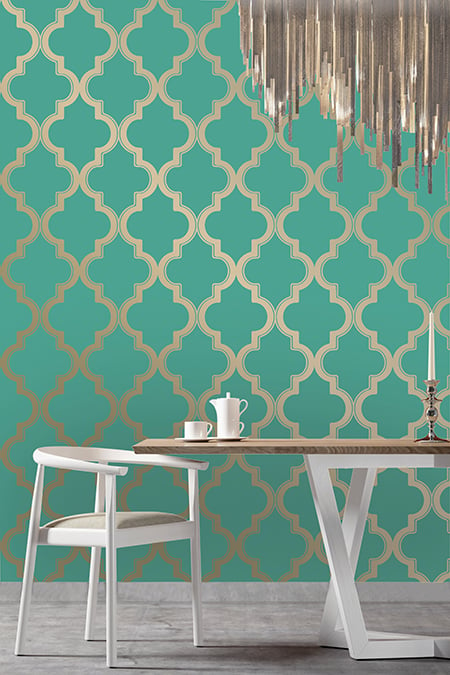 WINTER HIBERNATION is over, and as fresh sprouts break through the soil, homeowners are ready for a renewal of their own.
It's time to retire stale interior design and introduce trends that will keep your home hip. Whether you're looking to redo one room or your whole house, consider adopting the newest interior design trends before they hit everyone else's inspiration boards.
We asked Tom Holley, owner of Crazy Jane's design firm and retail showroom in South End, to let us in on the biggest trends this season.
Go Geometric
Modernism and all its futuristic features—such as geometric forms—are popular this year, and it's a trend we expect to stay. Think clean lines, sharp shapes, and airy spaces. There's no need to modernize every room, though; Holley says mixing styles works, too. He notes, "Even when homes are more traditional, we're seeing very modern, clean, open kitchens used for multipurpose gatherings."
Warm Metal
Chilled chrome has had its moment, but warm tones are taking charge again. Gold and bronze bring a new dimension to fixtures and accent pieces. Find a fresh twist for the familiar: Holley says the colors can be mixed with their cooler cousins, silver and gray, for a balanced, two-tone effect.
Stone Age
No need to go minimal on minerals. As they were last year, marble and mineral stones are still go-to countertop materials for design experts and homeowners. For devout trend chasers, look toward white marble and quartz. The clean color saw a surge last year and is yet to shy from the spotlight.
Act Natural
Amid the contemporary design craze, don't let your space lose its coziness. According to Holley, natural elements such as wood will help combat the coldness of modernism, and the idea of repurposing materials is a front-runner when it comes to textile trends. "Reclaimed wood accents warm everything up and speak to the ever-increasing popularity of sustainable interiors," he says.
---
From top: Marrakesh honey jade removable wallpaper by Tempaper Allure, seagrass bodega pouf by Surya Marble, lamp by Wildwood, from Rocky Mount, N.C., and flared white bowl by Global Views.