DEQ to Duke: Clean Up the Coal Ash
State agency orders utility to remove pollutant from six sites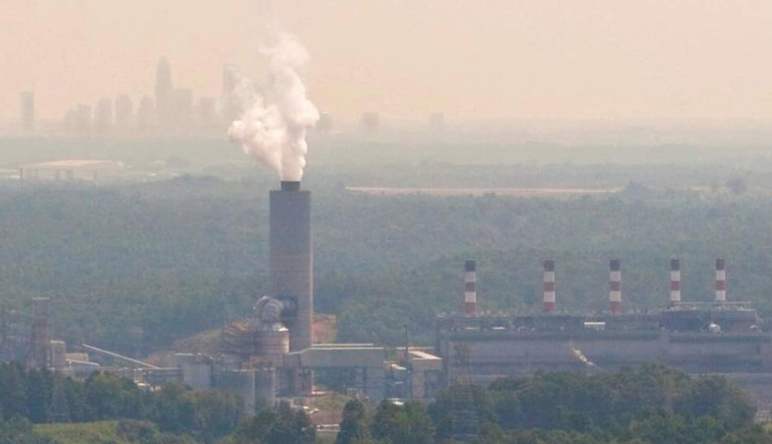 The N.C. Department of Environmental Quality on Monday ordered Duke Energy to remove coal ash from the six remaining sites, including two near Charlotte, where the nation's largest utility stores it—a monumental victory for environmental and citizens' groups who have pressed for years to clean up one of the leading threats to the state's water quality.
"DEQ rigorously reviewed the proposals, and the science points us clearly to excavation as the only way to protect public health and the environment," DEQ Secretary Michael S. Regan said in a release. "Today's action sends another clear message that protecting public health and natural resources is a top priority of the Cooper Administration."
Coal ash is a byproduct of the burning of coal in power plants; it contains toxic metals that can harm the environment. Charlotte-based Duke has stored it in open, unlined ponds at plant sites for decades. But a February 2014 spill at the company's Dan River plant in Eden, near the Virginia line, compelled groups like the Catawba Riverkeeper Foundation and Southern Environmental Law Center to sue Duke and the General Assembly to pass a law that year that required the company to phase out its ash ponds.
Duke had proposed keeping the millions of tons of coal ash at the six sites—including Allen Steam Station on Lake Wylie and Marshall Steam Station on Lake Norman—by draining the ponds and capping the ash to protect it from rainwater and prevent spills. But DEQ ruled Monday that excavating the ponds and moving the ash to lined landfills "is the only closure option that meets the requirements of Coal Ash Management Act to best protect public health," according to the department's release. DEQ ordered Duke to submit its excavation plans by August 1; the company has estimated that excavation would double its estimated cleanup costs and probably raise energy bills.
Here's a rundown of some of our coverage of the coal ash issue over the last decade:
One Man and a River, February 2010: A profile of then-Catawba Riverkeeper David Merryman, who's watching Duke's coal ash ponds as part of his job.
Breaking Down the Dan River Coal Ash Spill, February 2014: A few days after the Dan River spill, a rundown of what's known about what happened and the potential threats to Charlotte's drinking water.
Duke, Coal Ash, and 'Cleaning Up All That,' February 2014: What was keeping Duke from fulfilling retired CEO Jim Rogers' promise to start cleaning up the coal ash from the retired Riverbend Steam Station on Mountain Island Lake near Charlotte?
Swimming With Coal Ash, April 2014: Chuck and Kerry Hutton wonder about the risk to their grandchildren as they swim in Mountain Island Lake near Riverbend.
The Coal Ash Bill's Three Big Loopholes, August 2014: Coverage of the new coal ash law's passage and the specific ways in which it seemed to give Duke more discretion than it deserved in cleaning up the sites.
Two Years After Dan River, February 2016: A progress report on the state's and Duke's progress.
5 Questions For Outgoing Catawba Riverkeeper Sam Perkins, November 2018: An interview with Perkins, the riverkeeper since 2012, as he prepares to leave a job taken up mostly by his and the foundation's advocacy for coal ash cleanup.