DiscussCLT-Affordable Housing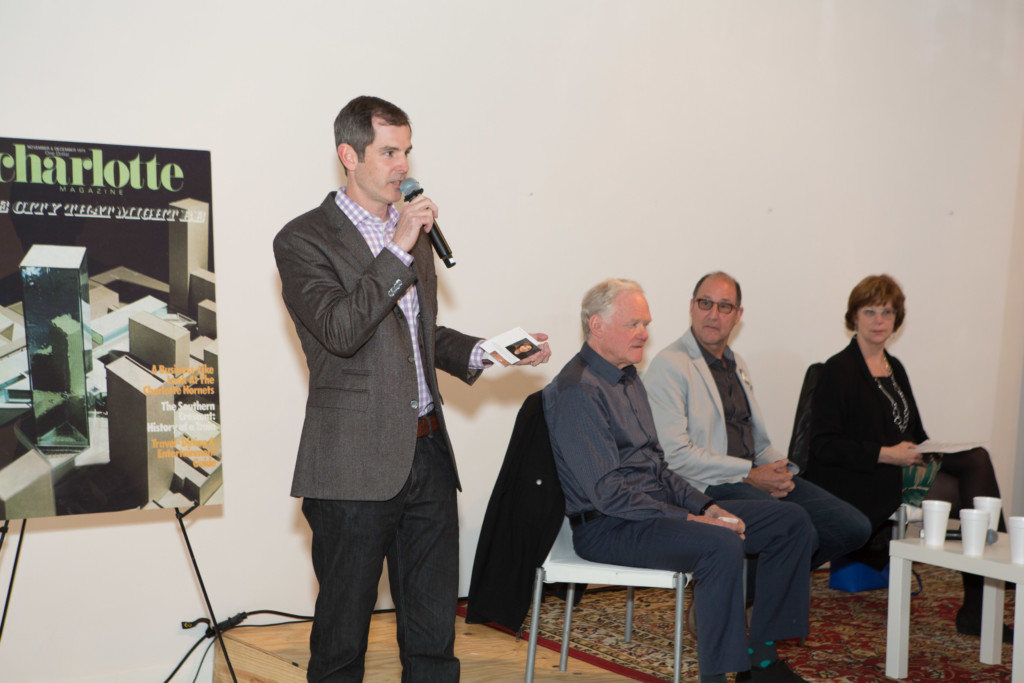 supported by
Thank you to everyone who joined as at#DiscussCLT:
What Happens When the Rent Gets Too Damn High?
Wednesday, June 22, 2016 (5:30 p.m. – 8:30 p.m.)
at C3 Lab
Despite the recent building boom, Charlotte is starting to shed its rep as an affordable place to live. But what does "affordable housing" really mean? And can anything be done about it? Join us on Wednesday, June 22 at 5:30 as we discuss these questions and more.
Check out event photos here.
To read a recap of the event, click here.
To learn more about #DiscussCLT and our upcoming events, click here.
Upcoming #discussCLT events:
August 2016 – Attracting Artists/Making Charlotte a Creative City
October 2016 – How to Make Things HAPPEN
DIONNE NELSON
Dionne Nelson is the principal and CEO of Laurel Street Residential, a mixed-income housing development company providing high-quality residences for working families and seniors throughout the Southeast. Dionne establishes and manages the overall strategic direction, operations and growth of the company and has over 20 years' experience in real estate development, finance and operations.
---
PAMELA J. WIDEMAN
Pamela currently serves as the deputy director in the city's Neighborhood & Business Services Department. In that role, she is responsible for oversight of the Charlotte's affordable housing programs, including the city's Housing Trust Fund, the city's Ten-Year Plan to End and Prevent Homelessness, and the city's Code Enforcement and Community Engagement Divisions.
---
CAROL HARDISON
Carol Hardison has served as the chief executive of Crisis Assistance Ministry since 2000. A child of passionate social justice advocates, she grew up with a particular eye toward serving people in poverty and didn't realize until she was an adult that it was out of the ordinary to invite the community's homeless neighbors to the family's Thanksgiving dinner table. Under her leadership, the Crisis Assistance Ministry has witnessed exponential growth in need among Mecklenburg County residents.
---
BEN COLLINS
Ben Collins is a senior vice president with Crescent Communities, where he manages and oversees all aspects of the company's multifamily development throughout the Southeast and Mid-Atlantic regions. In his career, Ben has overseen the creation of 8,500 multifamily units. Locally, he has managed the development of projects such as Crescent Stonewall Station, a transit-oriented development in uptown Charlotte that will be anchored by a Whole Foods Market.
---
MODERATOR: LISA RAB
Freelance writer/editor and one-time articles editor at Charlotte magazine. Click the "More on This Topic" tab to read pieces by Rab and others related to this event.
OFFERING HISTORICAL CONTEXT: BRENDA TINDAL
Charlotte Native Brenda Tindal is the staff historian and Senior Vice-President of Education & Exhibits at Levine Museum of the New South. In this role, she is charged with conducting research, planning and curating major exhibits that place the city and region into historical context, developing and delivering educational programs, supporting communications, media, and community relations efforts, and supervision of the Education and Exhibits departments.
Poverty in Charlotte: 'It Was Never Okay'
A working mother fights to give her kids a better life in a city where that's next to impossible
By Lisa Rab
WHEN SHE COMES home from work tonight, Toreasera "Kisha" Dawkins knows two things will happen: Her three daughters will be waiting for her, and her husband will call from prison.
She knows this as she finishes her nine-hour shift behind the cash register at the Mighty Midget Mart gas station on Albermarle Road. She knows this as she walks outside, wearing jeans and a red Shell T-shirt, her long, dark hair streaked with blond and pulled into a side ponytail. She knows this as she pops the hood of her faded green 2003 Dodge Grand Caravan.
It's rush hour on a hot day in early July, and her radiator's shot. Kisha, 37, pours in cold water to keep the engine from overheating. She can't afford her rent, much less a new car, so for now, this will have to do.
Read more here.
---
From the Conversation Issue: How to Solve It
Housing
By Greg Lacour
Without a stable home, it's nearly impossible to land and keep a job, further your education, seek job training, or do much else to improve your situation. Charlotte is a city of new apartment complexes that sprout like toadstools after rain but increasingly price out the people who need affordable homes. The higher-end apartment boom of the last few years—with more than 12,000 apartment units under construction and another 13,000 proposed, according to a September 2015 report by apartment market research firm Real Data—has not solved the problem.
From 2000 to 2013, the number of homes that extremely low-income renters (households earning no more than $19,550 a year for a family of four) could afford in Mecklenburg County shrank from 32 per 100 renters to 15, the Washington-based Urban Institute reported in June. This finding was part of a larger report examining the "affordability gap" in 100 counties across the country.
"What's happened in Charlotte is a doubling of the population as the number of available units was basically cut in half," says Erika Poethig, the institute's urban policy director. "Need up; supply down." No county in the United States has enough units for extremely low-income renters, but the gap is widening—especially in fast-growing Southern cities such as Charlotte, Atlanta, and Orlando.
Read more here.