DiscussCLT- Growth By Design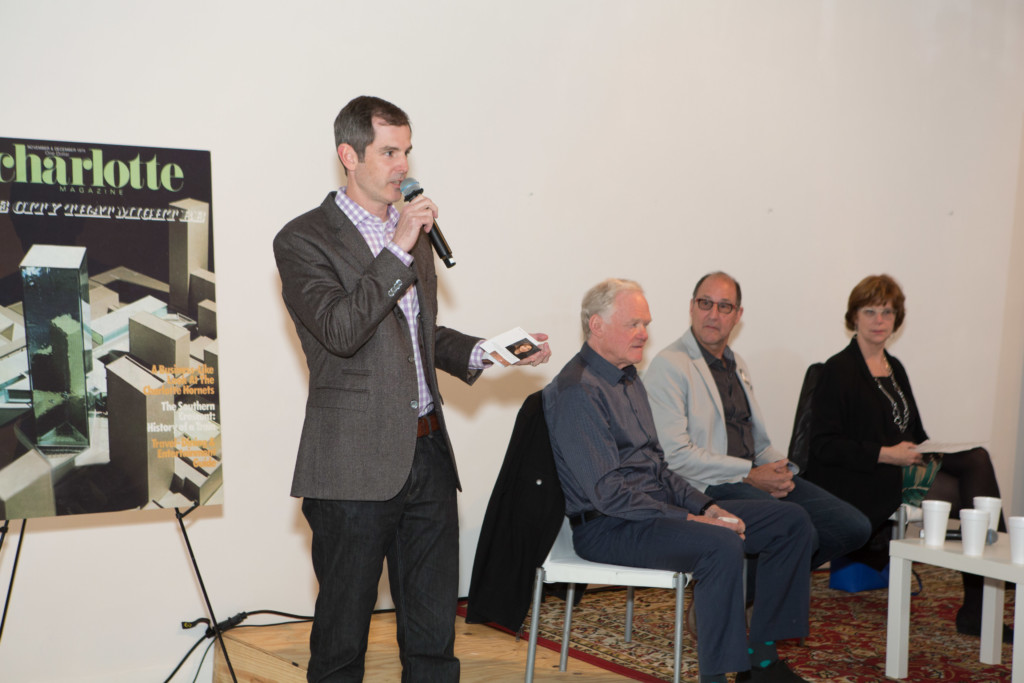 #DiscussCLT: Growth by Design
Thursday, April 6, 2016
C3 Lab
To learn more about #DiscussCLT and our upcoming events, click here.
June 2016 – Affordable Housing
August 2016 – Attracting Artists/Making Charlotte a Creative City
October 2016 – How to Make Things HAPPEN
DAVID FURMAN
Developer and architect David Furman's company, CentroCityWorks, creates urban housing developments that help grow the neighborhoods around them. Furman was featured in our December issue as one of our 2015 Charlotteans of the Year.
---
TOM LOW
Tom is the Director of Civic By Design, which brings Charlotteans together to discuss civic design issues in Charlotte. Tom is a registered architect, certified planner, and LEED professional, serving on local boards and professional organizations. He is the founding board member of Sustain Charlotte, and is on the board of the Congress of the New Urbanism Carolinas and the Institute of Classical Architecture and Art. Learn more about Tom here.
---
MONICA CARNEY HOLMES
As the Planning Coordinator of Urban Design at City of Charlotte, Monica actively works with stakeholders to reach sustainable, implementable solutions. Prior to joining the city, she consulted over 30 communites big and small on planning issues. Learn more about Monica here.
---
CHUCK BARGER
Chuck is the owner of The Common Market in SouthEnd.
---
MARY NEWSOM
Mary is the Associate Director of Urban and Regional Affairs at UNC Charlotte's Urban Institute. She works on strategic community and university partnerships and oversees the institute's online communications. Learn more about Mary here.