Dreamchaser's Brewery captures two medals in U.S. Open Beer Championship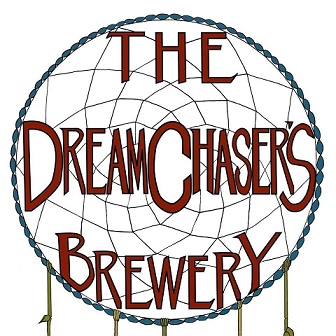 Of the comments I received for my "Charlotte's 50 Best Craft Beers" article ( shameless plug to read it here if you haven't yet), many of them revolved around one beer that readers thought I pegged too low: The Dreamchaser's Brewery's Yard Breather IPA, which I had at No. 42 overall.
Since opening last May, the Waxhaw brewery has provided plenty of reasons for Charlotte craft beer lovers to head into Union County. And many are flocking south for Yard Breather, as it didn't take long for word of mouth to spread about this NE IPA. It has been a highlight both at the brewery and at local beer festivals (the original and pina colada version were both highlights at Moo & Brew this year), and the beer flies out the door when cans are released.
Further validation came recently when Yard Breather took home a silver medal in the 2017 U.S. Open Beer Championship. The Dreamchaser's Brewery (which also won bronze in the Imperial Red Ale category for its Red Rider) was the only Charlotte-area brewery to win any medal among the more than 6,000 beers that were entered for the competition. Previous local winners in past U.S. Open Beer Championships include Sugar Creek Brewing and Three Spirits Brewery.
Yard Breather placed in the East Coast IPA category, a style that has quickly grown in popularity over the last year. The beer is on tap at the brewery now if you've yet to try it, and this coming Tuesday The Dreamchaser's is canning Yarrrrrd Breather for the first time. This is the original beer brewed with organic coconut. Yarrrrrd Breather has been available in small batches at the brewery over the last couple months, and co-owner Neil Gimon says they were finally successfully able to transfer the recipe over to their big system for canning.
Four-packs of Yarrrrrd Breather will be $15 each, with no limit per person. The Dreamchaser's taproom opens Tuesday at 3 p.m., where you can try the original and coconut version.
And something tells me that 42nd overall ranking for Yard Breather will rise next year.
Cans of Yarrrrrd Breather will be available at The Dreamchaser's Brewery this coming Tuesday.