Editor's Note (August 2020): Bless This Hoppy Home
A journey through bottled memories and the origins of Charlotte's beer species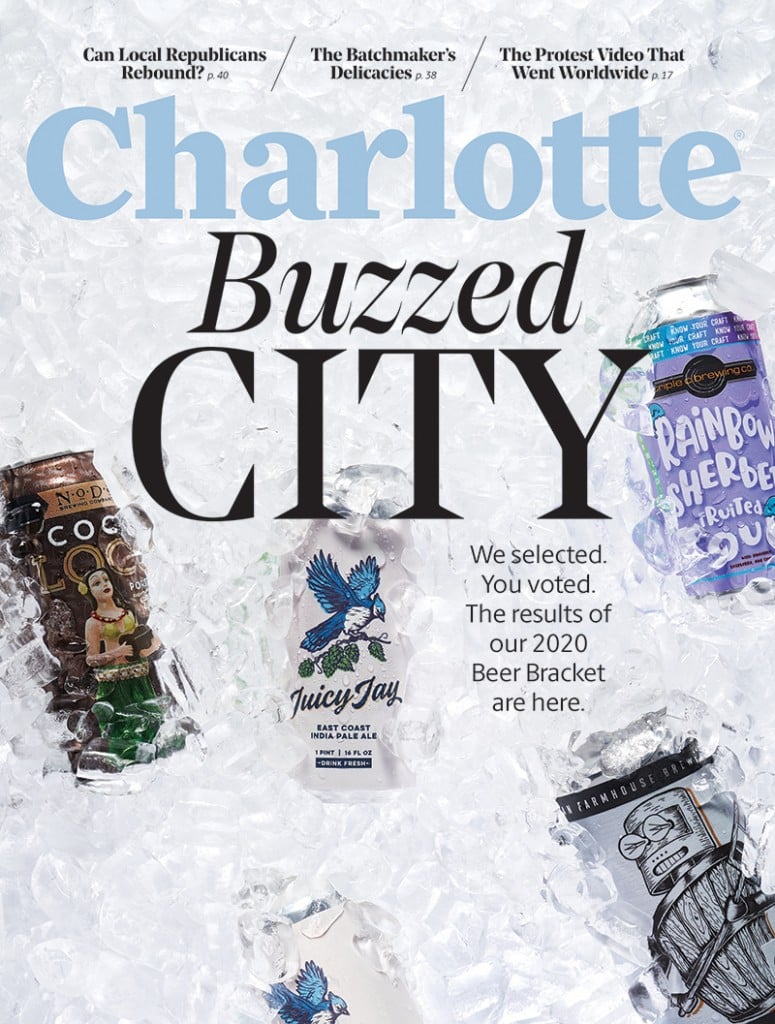 MY BEER JOURNEY began 16 years ago.
I was a college freshman at West Virginia University, a frequent top-fiver on Playboy's annual "Party School" list. I've never lived up to my alma mater's reputation: I drank Molson Canadians in my dorm room, ordered calzones, and surveyed films in the Criterion collection.
My career in visual art criticism was mostly self-guided. I developed my palate by pulling on the threads that interested me. But, inside that pigsty covered in Tarantino posters, I adopted another pattern that's endured to this day: When it comes to beer, I'm a follower. I joined my fellow sophomores on ventures across the state line into Pennsylvania to pick up kegs of Yuengling, seen as more refined than the barrels of Bud Light we found at less cosmopolitan ragers.
A couple of years later, I tagged along with a pal for my first bottle shop experience. Before you break into the Pabst Blue Ribbon reserves, he advised me, start off with a few Dogfish Head IPAs. "What's an 'IPA'?" I asked. After college, I learned the differences between pale ales, pilsners, lagers, goses, saisons, stouts, sours, and chocolate peanut butter porters from close friends who owned scraggly beards and kayaks.
This glacial building of my palate shifted when the Smiths moved to Charlotte seven years ago. It was like the Cambrian explosion 541 million years ago, when millions of diverse species emerged into the world and fossil record. Single-celled Coors Lights and Coronas gave way to a flowering of amber ales, vanilla stouts, West and East Coast IPAs, and Berliner-style Weisses in breweries and bottle shops that seemed to reproduce by fission every day.
I was lucky to have this very magazine as a local guide. Journalists have always been great drinkers. Some of my first outings with local pros and Charlotte's past editors were at NoDa Brewing, Birdsong, and among the rows and rows of craft brews at Common Market. 
Now it's my turn to shake up local beer and spray it forward. Our 2020 Beer Bracket serves as a friendly competition that celebrates the drinks that have gotten us through the pandemic—and will continue to. I now have thousands of Charlotteans with recommendations to pursue, instead of a college sophomore who considers Yuengling high-end. Thanks for playing, and drinking.