Featured Practice: Dermatology, Laser & Vein Specialists of the Carolinas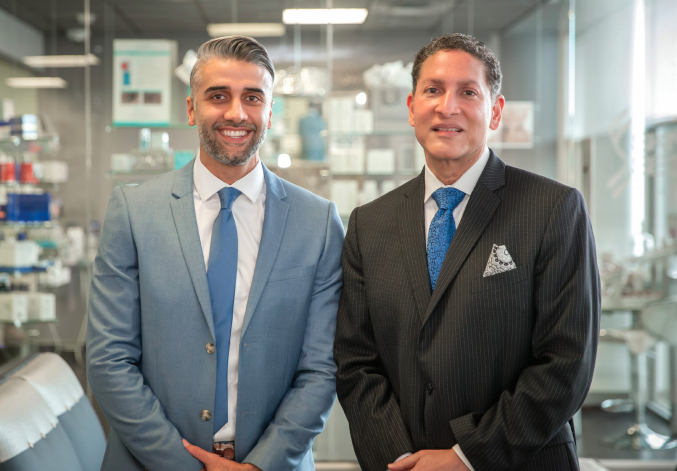 Charlotte Office
1918 Randolph Rd., Ste. 550
Charlotte , NC 28207
Pineville Office
10660 Park Rd., Ste. 4150
Charlotte, NC 28210
704-375-6766
www.carolinaskin.com
Dermatology, Laser & Vein Specialists of the Carolinas (DLVSC) is the Carolinas' premier dermatology and cosmetic surgery practice, offering advanced treatment options for general dermatology, Mohs skin cancer surgery, varicose vein treatments, laser/cosmetic surgery, and cutting-edge research studies.
The award-winning practice focuses on providing excellence in skin care, from full body comprehensive skin examinations to management of complex skin rashes and skin cancer. "We are here for our patients. Our goal is to offer the latest in advanced medical and surgical dermatologic care for all our patients," says Dr. Gilly Munavalli, medical director and founder.
The practices house more than 50 FDA-approved lasers and energy-based devices for delivering all treatment options. With three office locations: Charlotte, Monroe, and Pineville, DLVSC offers everything from skin tightening and resurfacing to laser treatments for photo-aging or acne to laser hair removal for any skin type. Patients, seeking the latest in treatment of unwanted body fat, are offered minimally invasive treatment options in the body contouring and liposuction center. As always, all procedures are performed or supervised by their experienced, board-certified physicians.
"Our team of expert physicians and highly trained staff skillfully craft tailored treatment plans, and our recommendations are designed especially for each patient's lifestyle, budget, and goals," Dr. Munavalli says.
The highly skilled team includes six full-time providers: Dr. Gilly Munavalli, Dr. Payman Kosari, Valerie O'Connell, PA-C, Katherine Daley, PA-C, Aaron Blackmer, PA-C, and Rachel Guthridge, NP. DLVSC offers a general dermatology department, vein/vascular treatment center, cosmetic operative surgical suites, and a fully staffed cosmeceutical retail store that sells physician-grade, proven skin care products.