Flipside Owners Sell Pineville Sandwich Spot Corner Grind
A familiar new owner will take over the space.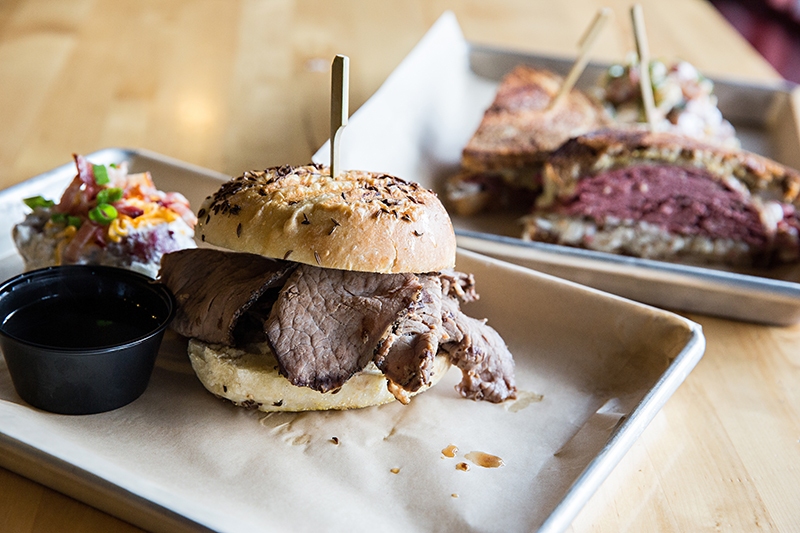 For only 15 months of being in business, Flipside's Corner Grind made quite the impact on Pineville diners. Plenty of reviews on the sandwich joint's Facebook Page will show you just how many fans the lunch stop gained during its run. It even won our Editor's Pick for the Best Sandwich last year. Despite its success, though, co-owner Jon Fortes announced yesterday (Feb. 28) that the restaurant would be closing its doors for good by the end of the day.
Jon and his wife Amy also own both Flipside Cafe and Flipside Restaurant in Fort Mill and Rock Hill, respectively. Unfortunately, Jon says, Corner Grind was just too much to handle, especially since the Forteses have three kids to take care of in addition to their businesses. "With the third restaurant, we couldn't focus enough on it," he says. "We couldn't focus on the quality."
As they close Corner Grind, effective today, the Forteses will be realigning their focus towards Flipside Cafe, Flipside Restaurant, and Flipside Catering (their catering company). They branched out to do sandwiches for Corner Grind, but they want to stick to and streamline their Southern-comfort cafe concept, should they open another restaurant—which they're open to doing. They are also scoping out a larger space to expand their catering business; the duo is currently looking at spots in Belmont, Matthews, and Rock Hill.
Corner Grind was sold to Umarin Davis, a former co-owner of Sunflour Baking Company. Jon says Davis plans to open a similar concept to the bakery in the space.