FOOD: Aix en Provence's Patrick Garrivier on His Next Steps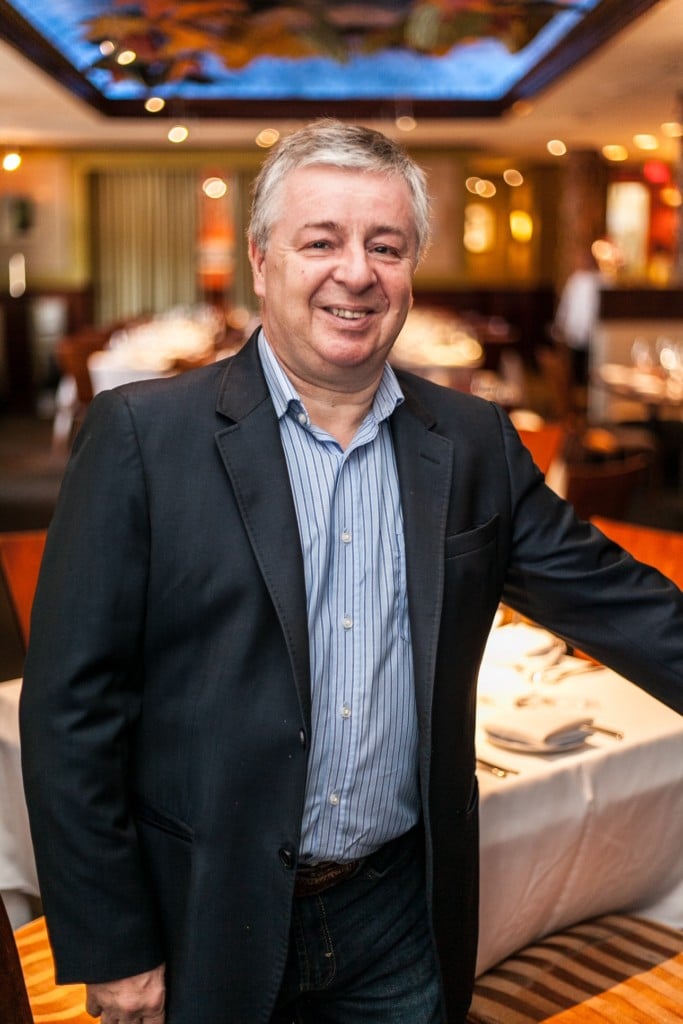 When Aix en Provence and Le Cochon D'Or abruptly closed their doors last June, diners learned the news in an email newsletter. There was no explanation for the restaurant closings, or any mention of where co-owner and celebrated Charlotte restaurateur Patrick Garrivier would go next. Now, nearly four months later, Charlotte magazine has the answer. Here are six more things to know about Garrivier's next move.
Garrivier will head up the management team at Upstream in SouthPark. The seafood restaurant, part of the Burke Hospitality Group, is known for Pacific Rim cuisine, sushi, and their raw bar. With executive chef Sam Diminich leading the kitchen, Garrivier's role will be managing the day-to-day operations of the restaurant. "I look at how guests are greeted and taken to the table, if we pull out chairs for ladies, and how the wait staff explains the menu," he says. "The level of service should match everything else."
The menu won't see any drastic changes with Garrivier onboard. Expect more of the Asian-inspired flavors Diminich has infused into Upstream's dishes since he took over as executive chef last year. (The pork belly salad is already one of Garrivier's favorites) "Sam's food is very new to me," he says. "I've worked in Italian restaurants, but never this type of food, Japanese and Asian. It's produce I've never seen before. I learn something everyday with him."
There's a good chance you'll see Garrivier—or Diminich—greeting guests in the dining room. "You want to meet the chef and see who made the food—people love that," Garrivier says. "We're in the business of making people happy," Diminich adds. "It's more than the food—it's the experience."
Upstream is still upscale, but it's not stuffy. "Everything is designed for demonstration," Diminich says. "We do a lot of interactive presentations here, like sauce poured tableside, or when the Korean fried chicken lettuce wraps come out, you can build your own, and it's meant to be shared."
Sunday Brunch is back. Diminich has brought back Upstream's popular brunch buffet on Sundays from 10:00 a.m. to 2:00 p.m. The buffet includes oysters, mussels, sushi, sweets, breads, veggies, sliced meat, salmon, and more. You can also order several tapas-style dishes like sweet and sour calamari, deviled eggs, and cinnamon French toast. Mimosas are $3, Bloody Marys are $6, and bottles of Lamarca are $17. The cost for the buffet brunch (including the tapas) is $29.95 per person.
Upstream is going to France—for a night. To celebrate Garrivier's first official weekend with Upstream, Diminich will host a five-course French-inspired meal on October 16. He'll serve some of Garrivier's favorite dishes that include salad Lyonnaise, French onion soup, octopus ala pancha, and grilled veal chop. James Corbin of Grapevine Distributors will be there to discuss the wine pairings and answer questions. The cost is $75 per person, and tickets can be purchased here.