From the Editor: Time for an Escape
Notes from the editor, Richard Thurmond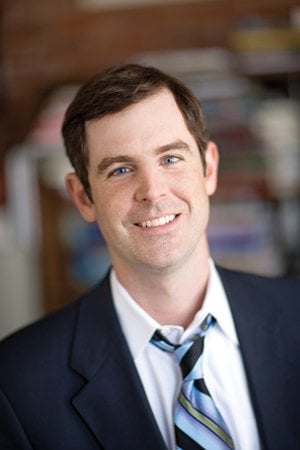 Maybe it was the heat, maybe it was the economy, maybe it was the convention, maybe it's the increasingly vitriolic presidential race, but this past summer seemed particularly intense. And as great as this city is, right about now one of the things I appreciate most about Charlotte is how easy it is to leave.
I don't mean for good, of course. Just for a weekend—maybe a long one. Or, hell, why not for a week? While the mugginess lingers here, it's time to head for the hills. It really is incredible how close the mountains are to Charlotte. And make no mistake, this is the time to go.
You know about the leaves. Yes, they're gorgeous as they change. And sure, there are a few crowds in the higher elevations during fall, but they're there for a reason. The weather is just perfect. Dry, cool days. Chilly evenings. Jeans-and-sweater weather. Bourbon weather. So pack your denim and fleece and secure your flask, because we have some tips on navigating the high country.
Associate Editor Virginia Brown has put together a feature that hits the highlights (get it?) of the North Carolina mountains while sprinkling in some insider tips ("Peak Season"). It includes several of my favorite spots, such as Asheville and Cashiers, as well as a few destinations with which I was relatively unfamiliar, such as Bryson City and Cherokee. It has recommendations on where to stay, eat, and play. It's everything you need to plan the perfect fall getaway.
Be sure to pack this magazine along with your flask, because there's plenty more good stuff in this issue. It's looking like public education will not be a centerpiece of the presidential campaign, which is a shame. Personally, I don't buy the popular, oversimplified narrative that our schools are failing us, but there's no doubt we can and should do better. Charter schools have been near the center of that debate. As Lisa Rab, also an associate editor, writes this month, the publicly funded, privately run schools have been gaining bipartisan support, although more Republicans tend to support charters than do Democrats. That's why it was no surprise when the North Carolina General Assembly, in which the GOP holds the majority, recently lifted the state cap on charter schools. In some other states where there is no cap, the result has been an explosion of charter schools—including those run by for-profit companies. That's right; schools are funded with tax dollars, and their owners make a profit. Rab's excellent story ("Getting Schooled") explores this and more.