FūD at Salud celebrating one-year anniversary this weekend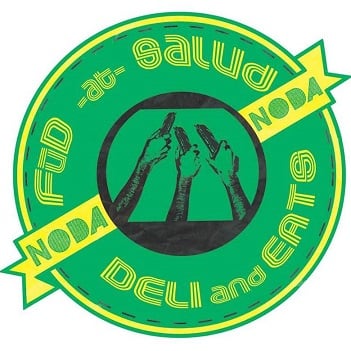 The Salud name in Charlotte has slowly branched out into a mini-franchise. First, of course, you have Salud Beer Shop, which owner Jason Glunt opened a little more than four years ago. The bottle shop quickly gained popularity in the NoDa neighborhood, and it wasn't too long before Glunt decided to obtain the space next door.
Thus, FūD at Salud was born (followed later by Salud Cerveceria, the shop's nanobrewery), and the deli is celebrating its one-year anniversary this Saturday with its signature item: the waffle. Those who have been to his kitchen know that FūD's Jeff McElwee loves waffles, so "WaffleMania" seems like the perfect fit to honor one year in business.
If you haven't had one of FūD at Salud's famous waffle-wiches, now's as good a time as any. It's truly a treat like none other. The menu will be waffle-friendly Saturday, and for the occasion there will be a birthday cake waffle as well as a triple-decker funfetti waffle with icing and sprinkles. At 8 p.m., there will be a waffle-eating contest (entrants should get there beforehand to sign up).
Of course, this celebration will have plenty of good craft beer as well. Salud is planning on tapping some special beers from Heist, Omnipollo, Stillwater and Trophy among others.
The festivities begin Saturday at 6 p.m., and each purchase at FūD at Salud will enter you into a raffle later that evening.