Good Bottle Co. celebrating Three Good Years with weeklong event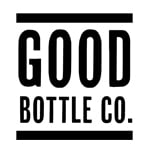 With all due respect to the bottle shop's name, it's been a pretty great run for Good Bottle Co. since opening in South End in 2012. And to celebrate the shop's three-year anniversary, owner Chris Hunt has packed a week full of fun events.
It all starts today (Monday) with $4 pints the entire day. Good Bottle's current taplist features outstanding beers from Wooden Robot, Sycamore, NoDa, Wicked Weed and Birdsong, just as an FYI. On Tuesday, it's BYOV … that's Bring Your Own Vinyl. Good Bottle will be spinning your favorite records, and that day there will also be free food provided (while it lasts) to those who come. This Thursday will mark Good Bottle's customer appreciation "thank you" day, as the shop will have all pints for just $2.50 all day.
The final celebration will take place Saturday beginning at 9 a.m. as part of Good Bottle's "Good Morning" breakfast series. For the three-year anniversary edition, there will be free cinnamon toast courtesy of Bethlehem Bread Co., along with coffee pourovers from Central Coffee.
And let's not forget about the beer, as Chris has curated a special lineup for Saturday. The taps will include 2014 bourbon barrel-aged St. Tuber Abbey Ale from Birdsong, Burial's Skillet Donut Stout, 2014 Event Horizon from Olde Hickory, Prairie Bomb! and Wicked Weed's Silencio, a sour black ale aged in Kentucky bourbon barrels with Madagascar vanilla beans and El Silcencio coffee from Asheville's Mountain Air Roasting (hence the name). Silencio made a surprise appearance at Charlotte Oktoberfest two weeks ago and was an instant hit.
That's just five taps, so you can be sure there are a few surprises left for Saturday's event. You can keep up with all of the happenings of Good Bottle on Facebook, Instagram and Twitter for the latest news.