Hello, 2019. You Look a Lot Like 2018.
Here's where a few big Charlotte issues stand as we grind into the new year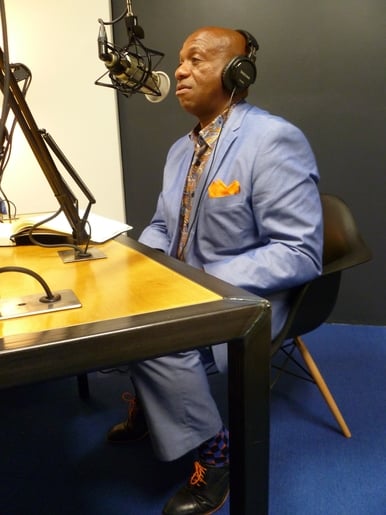 Now, now it feels like the beginning of the year. This is the week when the grind begins. You can tell because you know what day of the week it is. As I write this, it's Monday, and it feels like a Monday. I was going to take light rail to work. Then I decided to drive. I realized my mistake as soon as I ramped onto the Brookshire Freeway, which was backed up because of a lane closure. I kicked myself (gently), but I needn't have, because the light rail was "experiencing delays," anyway. Charlotte's still gonna Charlotte, is what I'm saying. She has issues, and the holidays did not resolve them. Let's catch up with a few, shall we?
Housing. Charlotte's lack of affordable housing forces the civic-minded among us to wrestle with an uncomfortable reality: Even concrete, unprecedented commitment by the city and its partners to solve the problem will, at best, put a small dent in it.
None of that's to say that people and institutions in town aren't doing some worthy things—such as The Mezzanine at Freedom, a 185-unit West Side project that broke ground last month, and a reserve fund for affordable housing that's swollen to $125 million, $50 million from an expanded Housing Trust Fund that voters approved in November. Yet even the people working hardest to swim against the current of the speculative real estate market talk about the progress in decidedly, "yes, but" terms.
"Still a drop in the bucket for the total need," Foundation For the Carolinas Executive Vice President Brian Collier recently told WFAE.
"There's more to do," said Mayor Vi Lyles.
This will be a long and difficult haul, and a lot will depend on residents' acceptance of another difficult fact: An unfettered real estate market automatically creates zones of haves and have-nots, and if you care about the community outside of the slice of it you happen to own, you'll have to ditch the NIMBY attitude, now and forever. We can't go on like this.
Justice. New Mecklenburg County Sheriff Garry McFadden was on the radio this morning, talking about some of the changes he's made since he took over in December, including an end to the county's participation in the reviled 287(g) program, a curbing of video-only jail visits, and an examination of the use of solitary confinement.
But the rest of the conversation centered on a fundamental switch in attitude from McFadden's predecessor, Irwin Carmichael. Boiled down, McFadden—the first black sheriff in the county's history—is counting on a more rehabilitative and less punitive approach. "Forget a second chance," the sheriff said at one point. "Have they ever been given a chance?" Allowing face-to-face family visits for inmates (McFadden prefers the term "residents") helps them maintain emotional lifelines to the outside world and helps them understand what they have to lose by committing crimes.
The sheriff uses an odd term to describe the new approach—"humanizing people." It sounds redundant. But I know what he means. Some of McFadden's ideas hang on on the slightly risible "Kumbaya"-speak we've heard a little too much in the last few years in Charlotte, language that seems to embrace conversations at tables in high school auditoriums as goals in themselves.
But the new sheriff isn't some arranger of focus groups. He was a homicide detective in Charlotte for 35 years. He knows the streets. "My eyes are the facts," he says, and his level of experience helps the claim go down easier, at least. The three people in this county with the most power to determine what criminal justice looks like—the police chief, sheriff, and district attorney—are, for the first time, black men. Don't be surprised if you have a hard time recognizing justice with its new face.
Parking, or the lack thereof. It's starting to get out of hand. Where are we supposed to park? Queen City Nerve, the flipped bird that rose from Creative Loafing's ashes, just published a handy list of the worst parking areas in town, including Plaza Midwood—"the whole God-forsaken neighborhood"—and the Metropolitan parking garage/concrete death tower. Construction eats up on-street spaces like whales inhaling plankton. Also, spaces are too small. Also, Charlotte drivers complement their inability to drive with an inability to park. (I'm taking an RPG launcher to the next Dodge Ram I see sticking its oversized bumpers into the adjoining spaces.)
None of this is surprising. More people means more cars means fewer places to park. Public transportation is a good and helpful thing. But Mary Newsom, over at her blog The Naked City, makes a compelling case for rethinking the very concept of the parking lot. "How much parking should be required? How much should be allowed?," argues Newsom, formerly of the Observer and UNC Charlotte's Urban Institute and perhaps Charlotte's leading urbanophile. "Why isn't more parking shared between day- and night-time uses, and how can the city encourage more sharing? Why should churches, schools and other institutions get a free pass to expand surface parking lots into nearby neighborhoods almost without limit?"
Good questions! I suspect that the answers largely boil down to: habit! That, and the private automobile's continued hold on our imaginations as gas-guzzling freedom wagons, even in the age of the light rail, dockless bike, Uber, and scooter. I'll tell you, though, I didn't feel especially free on the Brookshire this morning, and perhaps neither did you, and some attitudes are going to have to change around here, on cars and a whole lot of other things.