House Bill 500 faces first test next week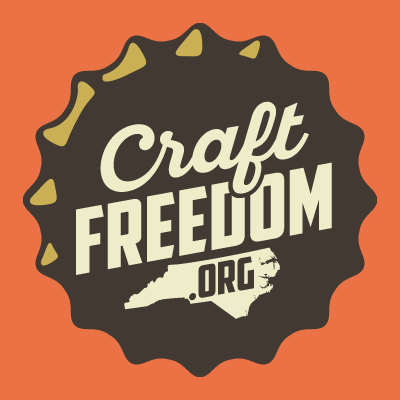 Six different times a bill has been filed to try and change North Carolina's self-distribution law for beer. Six different times that respective bill has failed mightily, never even making it out of a legislative committee discussion.
Next week we'll find out if the seventh time's a charm, as the House Alcoholic Beverage Control standing committee will reportedly vote on House Bill 500, which would increase the self-distribution cap from 25,000 to 200,000 barrels, among other items.
Getting the bill out of the ABC committee would be monumental given the history of attempts to change this law. But never in years past has there been so much support, strengthened by the Craft Freedom initiative that includes Olde Mecklenburg Brewery and NoDa Brewing.
On Tuesday, NoDa co-owners Todd and Suzie Ford spoke at the ABC committee's first meeting regarding this bill. Todd told the story of NoDa, beginning when he and Suzie left their corporate jobs and cashed in their 401K to start a brewery, then the brewery's growth and awards it has won. With NoDa approaching the cap, Todd mentioned that having to sign with a third-party distributor would likely result in job losses among the brewery's sales and marketing staff.
Finally, he reiterated that his brewery and supporters of the bill are not against third-party distribution as a whole, but rather the forced structure of it all.
"If we're going to go to the Outer Banks versus areas like Raleigh and Durham, we're going to use a distributor," he said. "It makes the most logical sense. But it should be our choice and not a state mandate. There needs to be a rebalance of the law that recognizes that all craft brewers do not have the same business plan. One size does not fit all."
Margo Metzger, the executive director of the N.C. Craft Brewers Guild, was also on hand to speak in support of the bill, along with a representative from Generation Opportunity and the state chapter of Americans For Prosperity.
Speaking in opposition of the bill was Tim Kent, the executive director of the N.C. Beer & Wine Wholesalers Association. Kent has represented the voice of the distributor side for some time now, and holds that the law is fine as it stands. On Tuesday, he called House Bill 500 a case of "be careful with what you ask for," adding that a change to the law would give "an opportunity to outside entities that may not necessarily have the best interest of North Carolina brewers or distributors."
Reverend Mark Creech from the Christian Action League called the bill "disastrous" and said it would give craft brewers "a concentration of power with retailers significantly diminishing critical checks and balances.
No vote was taken after the speakers were finished, and shortly after the meeting Craft Freedom posted on its Facebook page that a vote is tentatively scheduled for next week. The ABC committee is currently scheduled to meet next Wednesday at 11 a.m.
If you want to learn more about the Craft Freedom initiative, there is a town hall at Olde Mecklenburg Brewery tonight (Thursday) from 6 p.m. to 9 p.m. titled "Brewing Up Freedom." The event is free and you can find additional details here.